With endless inspiration coming from runways and the social sphere, clients are looking for new ways to update their look on the daily. Most often, they turn to hair colour for a swift change. With new colour techniques like colour lights, new shades like Jade and Living Coral, and endless ways to style fresh cuts, clients are dependent on the health of their hair to show off their new shade. When your client sits down for their first consultation you should be discussing not only how to achieve the colour they are looking for but the steps you will take in the salon and the necessary upkeep they will need to agree to at home.
Getting a great hair colour takes the skill of a trusted stylist and time and investment from a client. No matter the hue they are looking to achieve, creating and maintaining a perfect shade requires a little upkeep between appointments. With COLOR.ME by KEVIN.MURPHY colour, it is easier than ever to achieve moisturised strands, unbelievable shine and a multi-tonal finish. After reaching your optimum shade, you and your client will want to do everything to keep it looking its best. Now with the COLOR.ME Finishing Regimen, it is easier than ever for stylists and clients alike to keep their colour looking fresh!
The COLOR.ME Finishing Regimen requires only a few key products: KEVIN.MURPHY RE.STORE and STAYING.ALIVE. This regimen should be followed out after every colour service and the steps should be explained to the client so they can pick up the proper products for home care. Instruct them to use RE.STORE in lieu of shampooing about every 2nd or 3rd wash and be sure they pick up STAYING.ALIVE to spritz on every time they wash their hair! 
Adding COLORING.ANGELS to your routine is also a great way to keep your shade looking its best and brightest. With four unique treatments, you can pick the one that works best for your hue. Not sure which product to pick? Click HERE to take our product matchmaker quiz that will create a tailored routine specifically for your needs!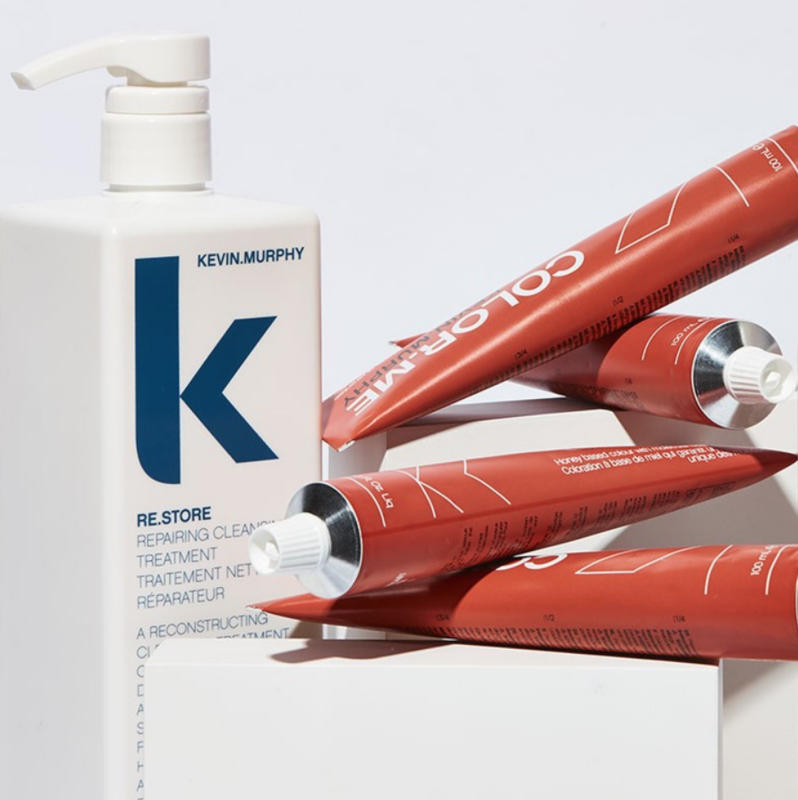 Finishing Regimen Step-By-Step:
The COLOR.ME finishing regimen is quick and easy, follow the five simple steps below.
Step 1: Once development time is complete, emulsify and rinse colour from the hair.
Step 2: Apply STAYING.ALIVE to equalise the hair and prepare for cleansing.
Step 3: Apply RE.STORE to wet hair and scalp. Lather and gently shampoo for 2 minutes, then rinse thoroughly.
Step 4: Apply STAYING.ALIVE to finish the service.
Step 5: Style as desired.
Get To Know The Products:
RE.STORE is the third part of the REPAIR.ME range and is the perfect post-colour treatment. Similar to a cleansing conditioner, RE.STORE contains surfactants to cleanse the hair without stripping it of helpful oils – or in this case without stripping excess color. This Sulphate- and Paraben-Free gentle cleansing formula contains natural ingredients such as Papaya, Pineapple, Shea Butter and Green Pea that will aid in adding moisture and elasticity to the hair while cutting down on frizz as well as amino acids to balance and replenish each strand.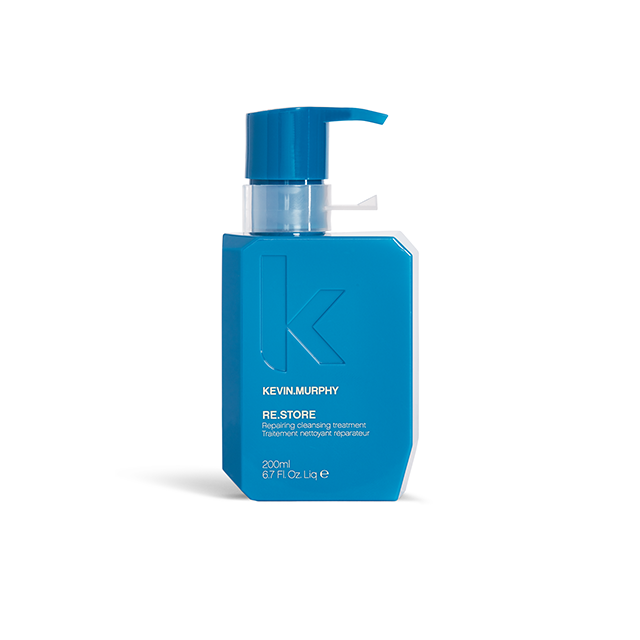 STAYING.ALIVE is a cult-favourite classic KEVIN.MURPHY styler that both stylists and clients absolutely adore. From its beautiful aroma to the weightless conditioning it adds to hair, styling hair is a breeze. This leave-in treatment is key post-colour to lock in moisture and promote healthy hair. Formulated with Olive Leaf and Rose Hip Oil it aids in healthy cellular regeneration while fighting against frizz.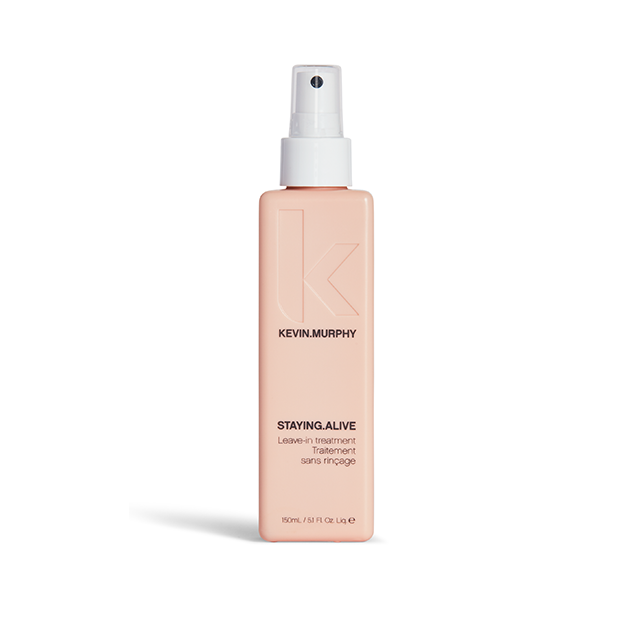 For more colour tips, tricks and techniques, be sure to check out these articles and follow along on social media @love_kevin_murphy for the latest trends and colour formulas!
---
For fashion-forward colour and style inspiration be sure to visit us on Instagram, Facebook, Twitter, and Bangstyle and to see all the specials, be sure to visit the KEVIN.MURPHY store!