October is Breast Cancer Awareness month and whether you or someone you know is affected by the disease, now is the time to inform yourself about what you can do to help the cause. From prevention to treatment, bringing awareness is a first step we can all take.
KEVIN.MURPHY is doing its part by aiming to bring awareness to the disease outside the parameters of the month of October. To them, this disease is something that should be fought every day. That is why from KEVIN.MURPHY is releasing a LOVES PINK box that will not only commemorate the cause, but also donate the proceeds to the foundation. From September to November, KEVIN.MURPHY will be donating $1 for every box sold to Wings of Karen – a foundation that is very important to them.
What's In The Box:
To create awareness, KEVIN.MURPHY is amping up their efforts with its favorite volumising formulas.  Included in the box is KEVIN.MURPHY PLUMPING.WASH and RINSE and ANTI.GRAVITY.SPRAY.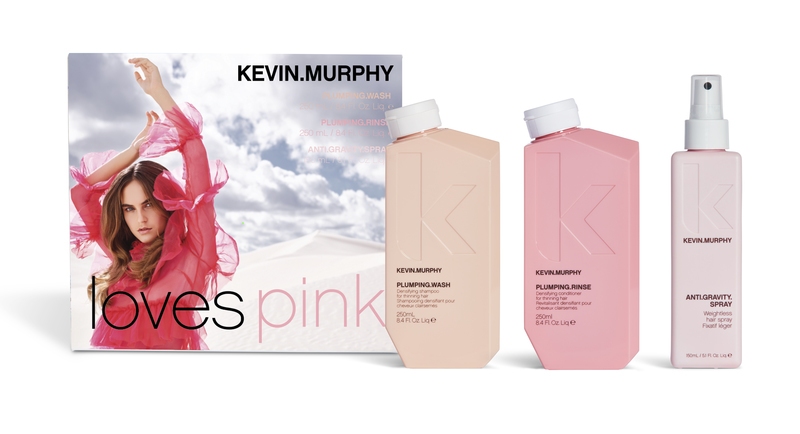 ---
For fashion-forward colour & style inspiration be sure to visit us on Instagram, Facebook, Twitter, and Bangstyle