The Holidays are almost upon us which means crowded malls and Pumpkin Spice lattes to most! When you're a stylist it means everyone will be heading your way for their color touch ups, hair trims and holiday styles. Everyone wants to look extra special for the Holidays which is a great chance to create add-on's for your services. We used the STITCH to make an adorable holiday style in seconds - so if you're opting for online shopping; here is a holiday must have to add to your cart. (*There's also a special in the new Bangstyle store for $5 off the STITCH!)
Our model Kimberly stopped by with her stunning pink hair, and we couldn't wait to STITCH! We started out with a simple crosshatch pattern to practice, by following this Video!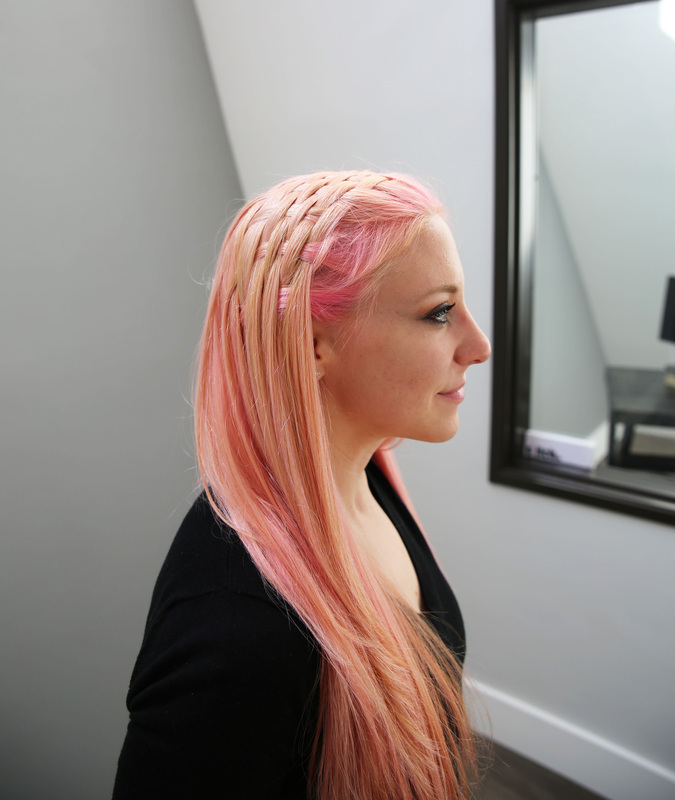 Once we mastered the crosshatch look we got a little more creative and used the STITCH for this Holiday inspired look: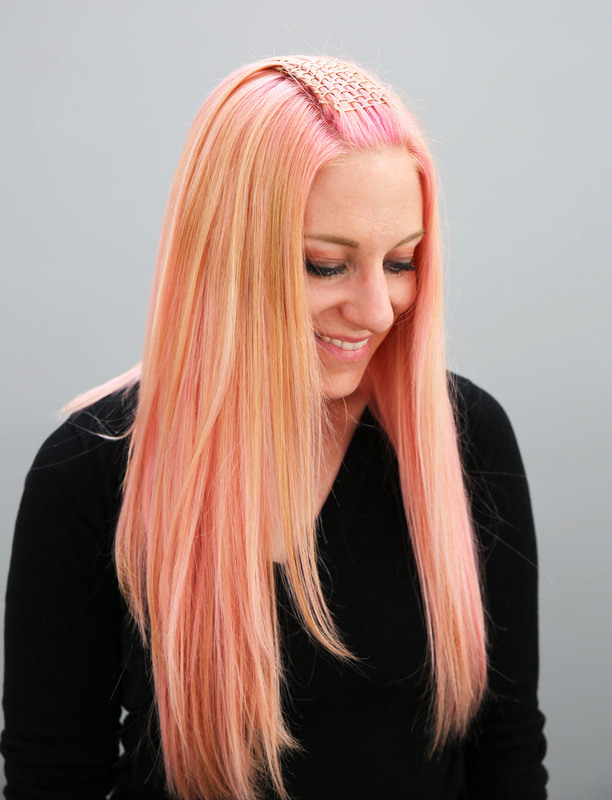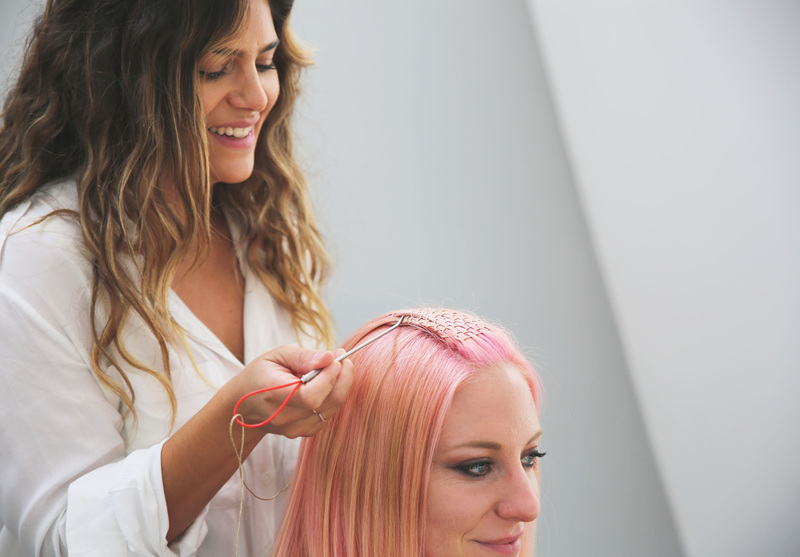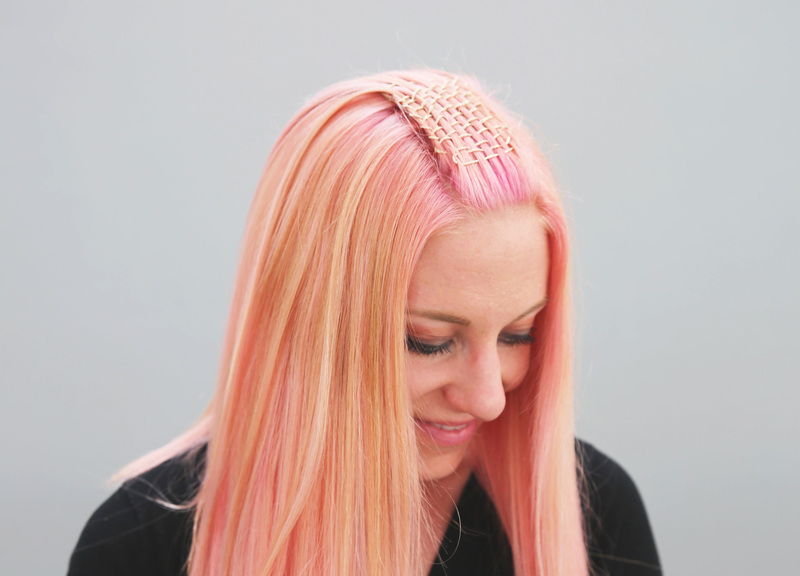 We simply sectioned a mohawk section pulling it straight back and secured with sectioning clips. (I attached a clip on each side so I could easily pull hair taught).
To keep the sections neat I secured the side sections of her hair with sectioning clips as well.
Then I began to STITCH! Weaving in and out similar to a crosshatch pattern seen here - but instead of using hair I used string instead.
The look was easy, effortless, and Kimberly was so excited to wear this hair art out the door!
Supplies: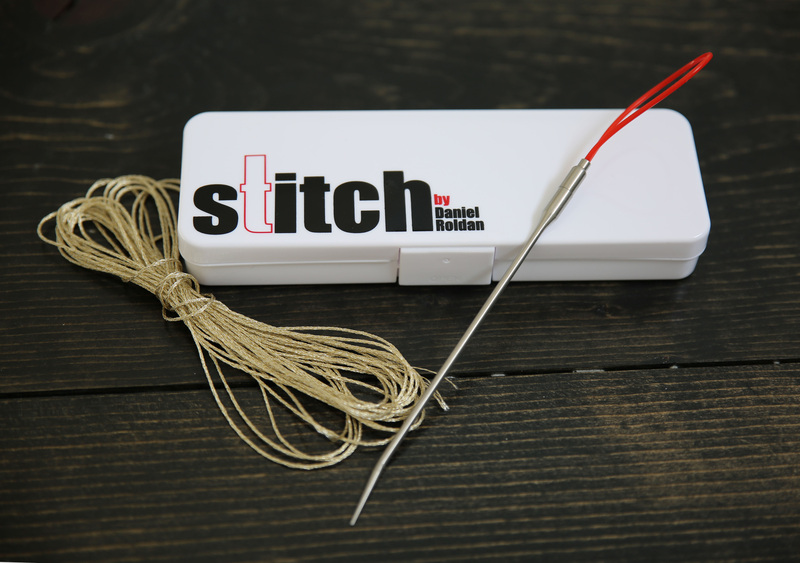 The STITCH
String of your choice (we chose gold!)
---
Product Guide to get the Look:
STITCH
- By Daniel Roldan Hair Styling Co.
For more inspirations and innovative styles from Daniel Roldan, check out his amazing videos and follow Daniel on Facebook, Instagram, Twitter and Bangstyle to see his latest trends. Be sure to visit the new Bangstyle Store to purchase STITCH by Daniel Roldan.