Let's face it: When temps creep up to triple digits, the absolute last thing you want to do is spend hours styling your hair. Yes, a standard messy bun or loose braid will forever remain a summertime staple, but in today's Instagram age, even a lazy summer day at the pool can turn into an impromptu photo shoot. Here, five Insta-worthy looks to try this summer.
The Romantic Half-Updo
Instagram/@oliviaculpo
What girl wouldn't want to spend the summer sipping rosé and looking fab a la Olivia Culpo? The Miss America-turned-Instagram maven's tousled half-updo reads flirty and feminine, with a touch of effortless sex appeal that's perfect for summer. To create the style, apply a sea salt spray to damp strands and allow hair to air-dry. Next, apply a volumizing powder to your roots, then touch up any frizzy or straight pieces with a curling iron. Grab two small sections from the front and loosely pull them back, then secure with bobby pins. Pull out two small strands from around your face and curl if desired. Finish with a light hold hairspray.
The Flirty High Pony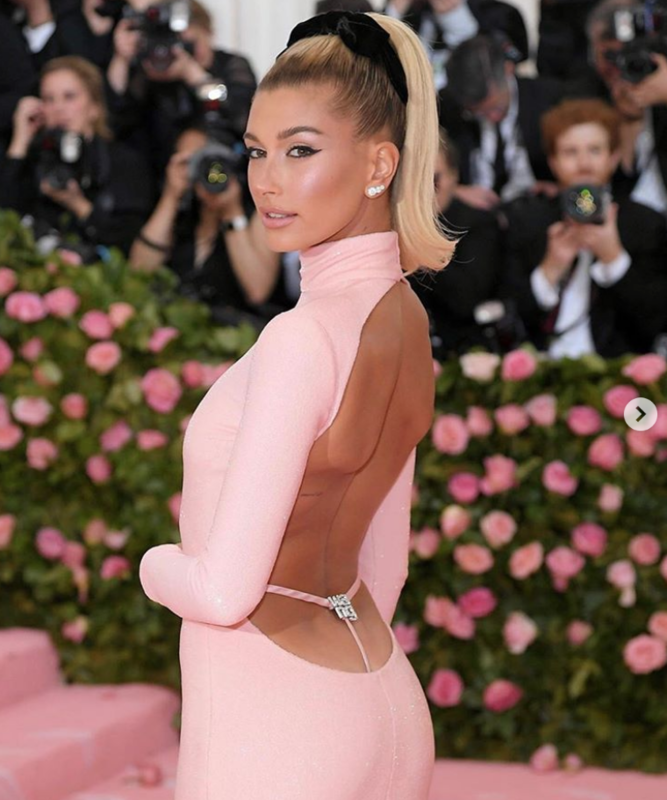 Instagram/@haileybieber
Though the Met Gala is anything but effortless, model Hailey Bieber's high ponytail works for both walking the pink carpet and lounging poolside. To achieve the look on post-blown out strands, pull the hair into a tight ponytail at the top of your head, using a boar bristle brush to smooth out any bumps. Secure the hair with a decorative scrunchy or ribbon, then use a small amount of finishing creme to smooth out any flyaways or frizz.
The Funky Space Buns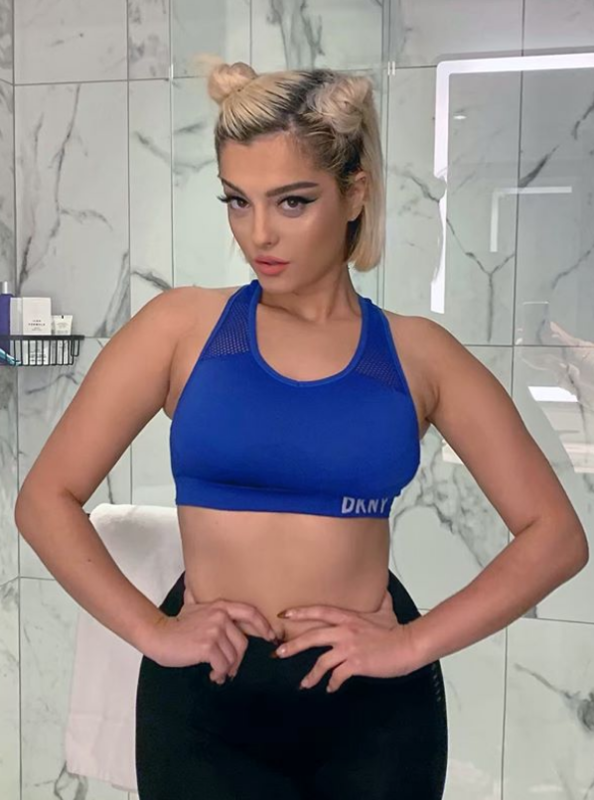 Instagram/@beberexha
Though Princess Leila-esque styles may be reserved solely for festival season, we are living for singer Bebe Rexha's baby space buns. Perfect for disguising dirty roots post-workout, the tiny buns add a funky, modern edge to a standard half-updo. To achieve the look, create a side part, then twist a 1-inch section into a tiny bun and pin into place. Repeat on the other side, then use a finishing creme to smooth down any frizz or flyaways.
The Sleek Braided Bun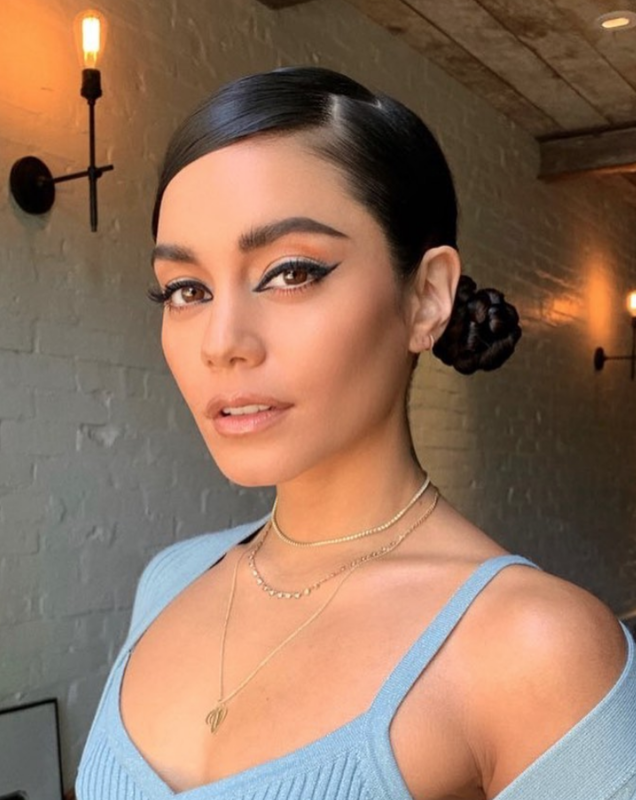 Instagram/@vanessahudgens
Follow Vanessa's Hudgen's lead and elevate your basic bun with an edgy braid and a sleek finish. An easy way to go from lounging poolside to a night out, the chic updo looks like it took hours to achieve—even though it comes together in mere minutes! To create the style, start out by creating a deep side or a zigzag part, then gather the hair into a low ponytail at the nape of your neck and secure it with a hair elastic. Create a three-strand braid, then wrap the braid around itself to form a bun and pin it into place. Apply a finishing creme to the front of your hair to smooth down any baby hairs or flyways and give the hair a sleek, "wet" look.
The Modern Crimp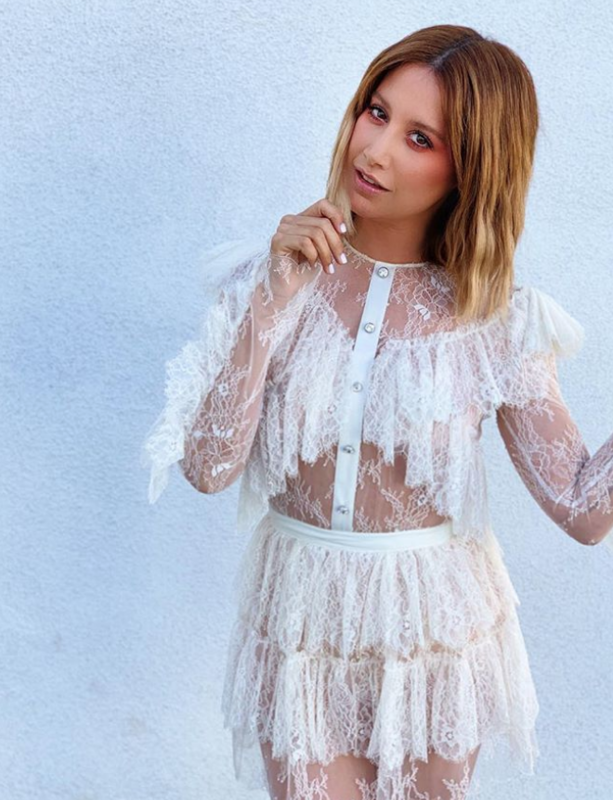 Instagram/@ashleytisdale
As demonstrated by actress Ashley Tisdale, adding a touch of texture can instantly modernize any lob. To mimic Tisdale's tousled tresses on freshly blown-on strands, pick up a 1-inch section of hair and, holding the flat iron at the middle of the strand, place it in between the clamps. Rock the flat iron forward, then slightly move it down and rock it back, creating a subtle wave effect. Repeat the motion all the way down the section, then smooth out the ends. Continue the technique throughout your head and allow the hair to cool, then gently finger comb through the waves and finish with texturizing spray.