Working in a highly physical profession, when it comes to investing in tools to take care of your body, you'll either pay now or pay later. We know that budgets are tight this year, which is all the more reason to make wise purchasing choices. Hopping on a holiday deal may be tempting, but it could cost more in the long run. "Ever heard of the expression 'Pay now or pay later'? When it comes to the tools of a hairdresser's trade, the axiom definitely applies. Investing in good quality tools saves money in the long run and investing in your health today can save you a multitude of problems and prolong your ability to perform," says Beth Carson, Co-founder, and President of Sam Villa.
Sam Villa, Co-founder/Chief Creative Officer of Sam Villa and Global Artistic Ambassador for Redken, knows first-hand how standing, cutting and styling all day can be hard on the body physically. Many stylists' careers are cut short due to injury and that is why he is extremely passionate about ergonomics - #ArtistsSupportingArtists. "Small things can make a huge difference in a hairdresser's ability to stay healthy and active in their career for the long term. I try to incorporate as many of those factors into the design of our tools to help reduce repetitive wrist strain, pain and joint injuries," he says. See Villa demonstrate correct body positioning here.
The Role of Ergonomics in Hairdressing
Shears – Most shears put the hand, wrist, and shoulder in awkward positions that can contribute to serious health problems. Sam Villa shears are designed to put the hand and thumb in a natural, neutral position, allowing stylists to feel comfortable cutting for long periods of time while preventing repetitive wrist injury. The forward set thumb position also allows the elbow to stay down and the wrist straight when cutting – a slight change in body position that can dramatically reduce common physical health issues.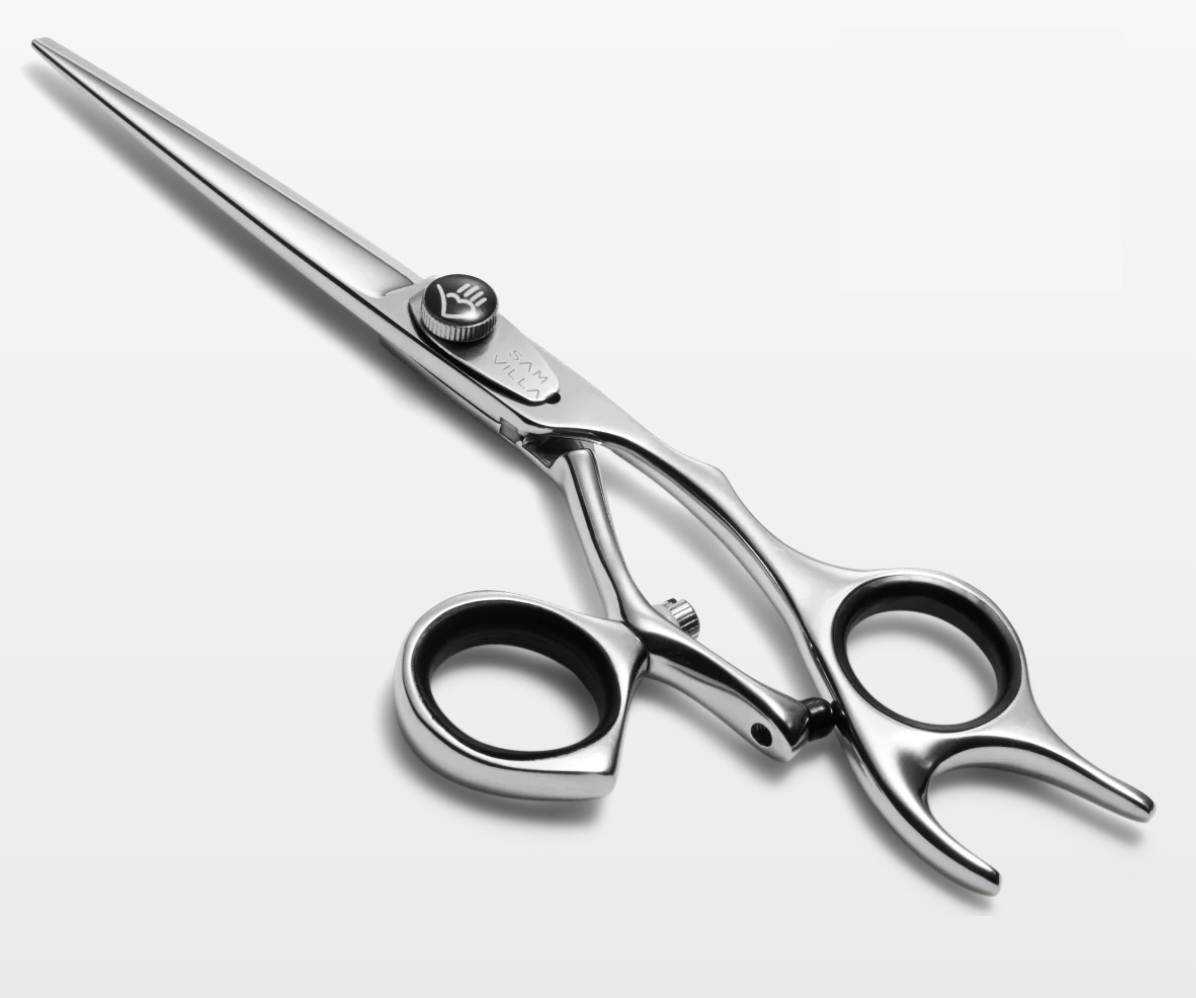 Blow Dryers - Hours spent blow drying can cause shoulder strain and pain. The top-selling Sam Villa Pro Light Ionic Blow Dryer was designed to be compact, allowing stylists to work closer to the guest's head while lessening the strain from holding longer barrel blow dryers that force the shoulder and arm into awkward positions. It is also lightweight (under 1lb), further reducing strain on the body.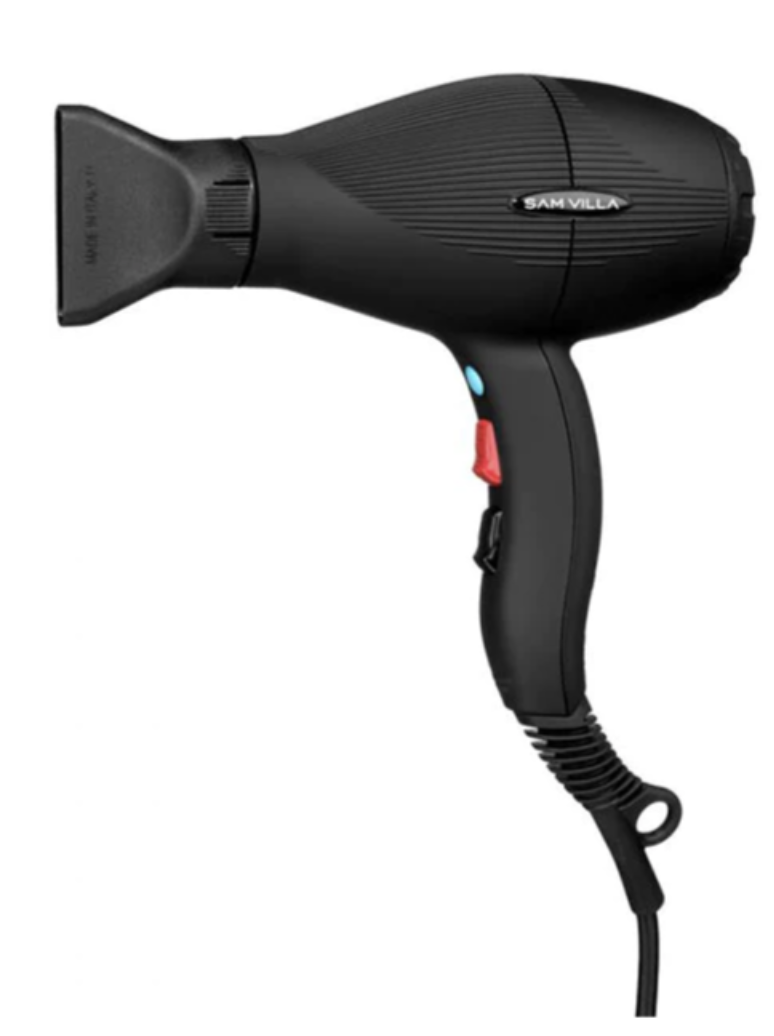 Brushes – From paddle to finishing to thermal, brushes are designed with various ergonomic attributes such as light-weight bamboo, soft-touch ergonomic handles, and thumb grips to provide comfort during styling.

Economically, there are a number of ways to protect an investment in styling tools:
Look for quality, ergonomic features (off set thumb handles, rotating cords, light weight, etc.) and durability so tools will last longer and perform better.
Have multiple shears in a kit based on cutting preferences. If dry cutting dominates, invest in a good dry cutting shear, it cuts faster and saves wear and tear on smaller precision wet cutting shears…as well as muscles.
Taking good care of tools will keep them in great shape for years:

Clean and oil shears after every haircut to improve performance and glide factor.
Service shears using the manufacturer's recommended service providers to prevent blades from getting dull and causing resistance.
Wipe down surfaces on hot tools to remove product build-up.
Clean blow dryer filters at least once a week.
Avoid storing valuable tools in places where they could be scratched or fall.
Never wrap cords around the body of a blow dryer or iron, it can put pressure on the cord contact points and lead to electrical shorts.
"Your tools are an important investment in your career and your health. Choose quality that will improve performance, reduce strain and last longer and it will save you money in the long run," adds Carson.
Find out more about Sam Villa ergonomic tools and education at www.samvilla.com. Visit during the month of November to find the BEST deals of the year to protect both body and wallet!