Creating a salon-worthy style isn't just about your technique — what makes or breaks the finish actually comes down to the health of your hair. Consistent use of hot tools and everyday exposure to the environment takes a toll on your strands, however, there are steps you can take to combat the impact and safeguard your style. Enter: new Care Lumi Coat Supreme Cream.
The product: Lumi Coat Supreme Cream
Lumi Coat Supreme Cream is a styling product that was created to restore the look and feel of the hair while protecting against damage. Featuring Fiber Sealing Technology, this heat-activated product mimics the hair's natural protective layer to improve the finish for luminous results.
Lumi Coat Supreme Cream works beautifully on all styles from flawless blowouts to enhancing natural texture — it leaves the hair 2X smoother and 91% more conditioned after a single application.*
How Lumi Coat Supreme Cream Works:
Activated by the heat of your blow dryer, Lumi Coat Supreme Cream is a scientifically advanced formula that creates a barrier around hair strands to protect against damage and increase moisture for improved texture and smooth, shiny results. Heat protection up to 446°F (230°C) also shields the hair from frizz, damage and split ends while helping create more defined texture.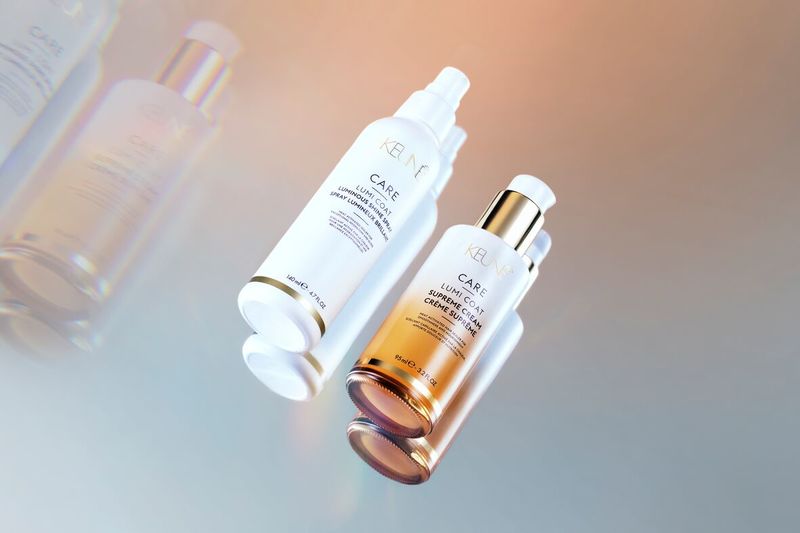 Lumi Coat Supreme Spray is ideal for all hair types to create a smooth, silky shine while improving damaged hair and increasing condition and shine. Lumi Coat Supreme Cream is most suitable for normal to thick, coarse, and curly hair.
The directions:
Begin by cleansing with the Care Shampoo and Conditioner of your choice. On damp hair section and apply Lumi Coat Supreme Cream from mid-lengths to ends. Then blow-dry section by section for a smooth and silky result. *For curly hair: twist the hair strands while applying the product and use a diffuser to enhance the shape and define texture.