Honey – not only one of the top hair colour shades of the season, but also the key ingredient in all COLOR.ME by KEVIN.MURPHY hair colour. This ingredient proves just how sweet it is with its ability to deliver soft, silky, shiny colour with natural properties.
Naturally anti-bacterial, anti-septic, anti-inflammatory, and chock full of humectant properties, honey is the queen bee of the beauty world. While this miracle worker is gentle, yet effective enough to be used on skin, we've found that using it in hair products works its wonders in equal effect. This is why COLOR.ME by KEVIN.MUPRHY chooses to use honey as one of our main ingredients in all of our colour formulations.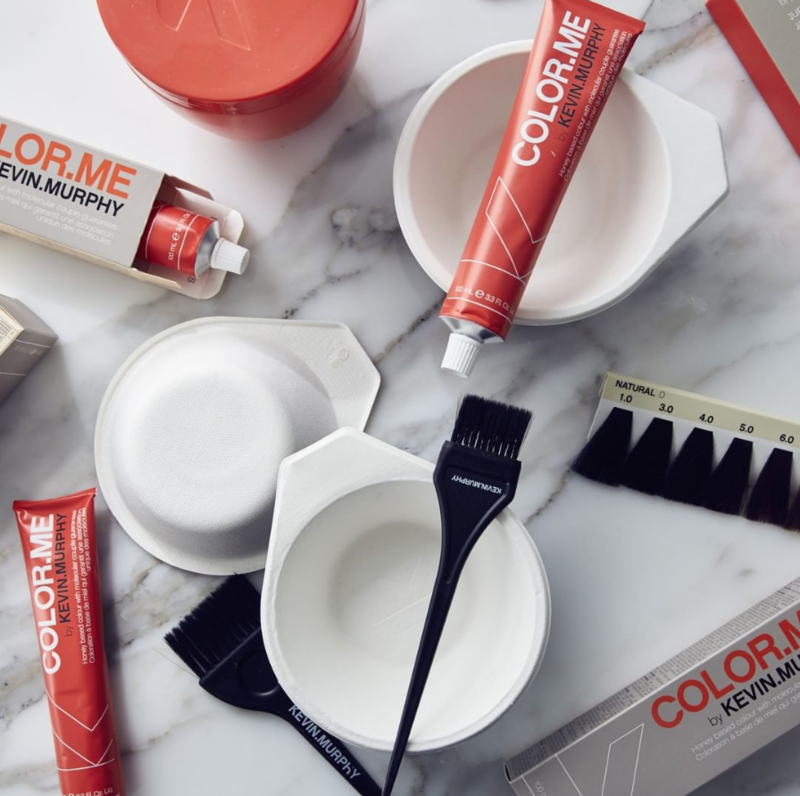 THE SOURCE:
Sourced from Northern Italy at a cooperative that uses beekeepers who are devoted to the traditional methods of beekeeping – the health of the bees is paramount while maintaining high standards of production and quality. Environmentally friendly and responsibly sourced, we are proud to source honey that does not hurt the bee during harvesting.
THE FUNCTION:
A natural humectant, this means that the honey within the formula naturally draws in and retains moisture. Additionally, honey is full of vitamins and minerals with antioxidant and anti-ageing properties. This not only takes care of the individual strand but the scalp as well. While often forgotten, scalp care is key to a healthy, shiny style.
HOW IT WORKS:
Promoting hair growth, honey strengthens damaged hair and weak follicles. We chose to include it in our colour range for a variety of reasons. We love the fact that it is from a natural source – free of industrial and agricultural chemicals. Even more, we love the way it leaves hair – shinier, softer and with an improved condition! Amino acids and protein will assist in restructuring the hair while enzymes and antioxidant properties help neutralise free radicals.
WHY YOU'LL LOVE IT:
COLOR.ME by KEVIN.MURPHY hair colour allows you to fall in love with your colour all over again. The dynamic range of 86 multi-tonal shades has the ability to create endless colour creations, while the technology behind their production will leave you proud to carry the product.
Learn what honey can do for your hair colour with the latest shades from COLOR.ME by KEVIN.MURPHY!
---
For fashion-forward colour and style inspiration be sure to visit us on Instagram, Facebook, Twitter, and Bangstyle and to see all the specials, be sure to visit the KEVIN.MURPHY store!