We are thrilled to partner once again with the Professional Beauty Association (PBA) to promote all of the talented artists who are finalists for the 2018 NAHAs (North American Hairstyling Awards), the most prestigious hair and beauty award in the country. In this feature, get to know more about this year's Student Hairstylist of the Year Finalist – Lauren Sorenson.
Taking color and cutting outside the box, Lauren Sorenson dazzles the eyes with her collection. Her punchy colors and perfect placement inspire us all to dig a little deeper and find new, creative ways to express ourselves through the art of hair. Keep reading to get to know more about this artist and her inspiration behind it all.
---
How does it feel to be a finalist?!
I feel so honored and I am so unbelievably excited to be a finalist. Even if winnings don't come from competing I have learned so much and I'm extremely grateful for this opportunity!
What was the inspiration behind the collection?
My inspiration was focusing on the basics. Perfect lines and primary colors inspire me to create new visions.
How did you decide to compete?
I entered the competition two months into my cosmetology program to show myself what I was capable of.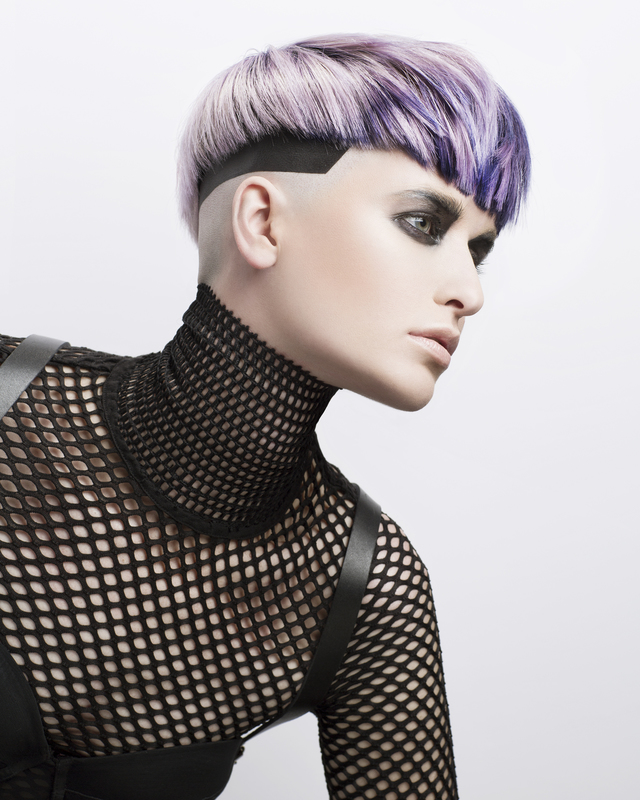 Who were your mentors along the way?
Heather Gonzalez and Amy Maddux were my number one supporters and mentors. They both teach and taught me so much and the both create collections and work that inspires me!
What techniques did you use to create your collection?
As far as techniques I wanted to enforce the importance of basic structured curriculum and then bending the rules and then breaking the rules to create something unique.
How did you come up with the concept?
I created my concept from a mood board of colors and style inspiration.
What was the most important aspect for you?
The most important aspect for me was making sure everything was my creation that I loved and felt confident in.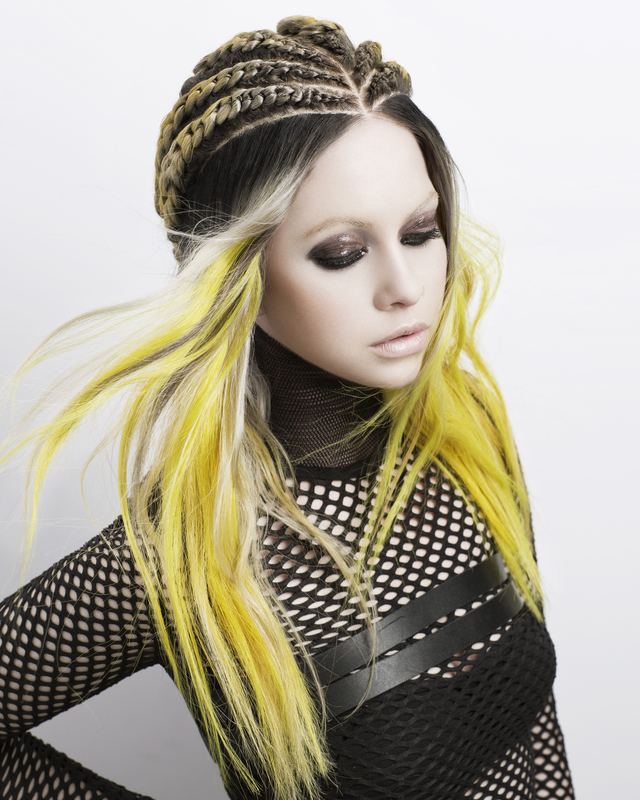 What was your biggest challenge in creating the collection?
My biggest challenge was formulating color. I was only just starting my program so I really had to push myself to study and try new things.
How did social media influence your art?
In all honesty, I wanted to make sure my collection was far from the social media norms. I wanted it to stand out with an edgy vibe.
How did you pick your team?
I wanted my team to have fresh creative visions and perspectives that are all able to come together and see the big picture.
What would you tell other students about entering?
It's a huge opportunity but remember to keep a clear and positive mind.
How do you Vegas?
I Vegas by eating good tacos and laying by the pool.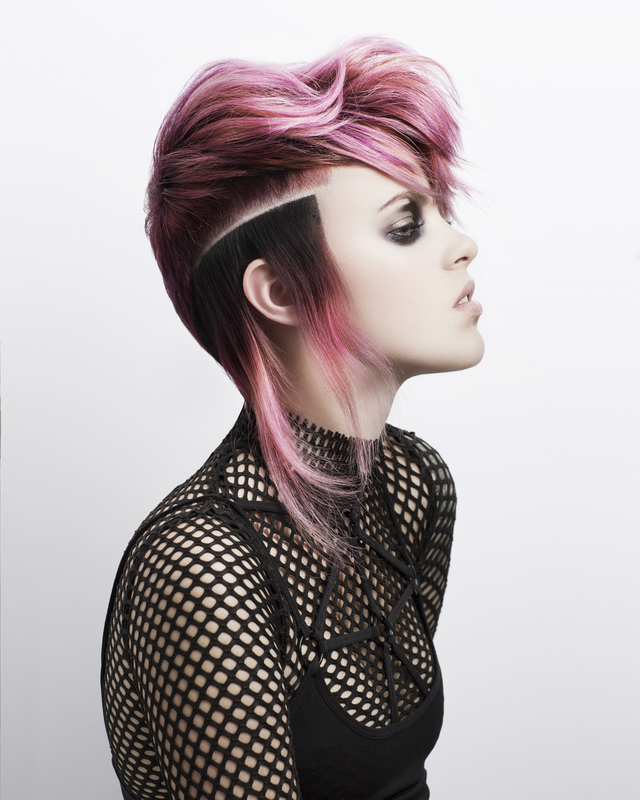 Salty or sweet?
Salty 100%
What did you learn about yourself through this process?
I learned that I am good under pressure and I love doing photoshoot work with a team.
If you won the lotto (or slot machine) tomorrow, what would you do?
If I won the lotto I would save it for a better time and day! I'm only nineteen and a teenager with that much money sounds dangerous.
---
Be sure check out all the NAHA finalists here!