The great thing about being a hairstylist is being able to work with so many unique individuals whether in the salon or on set. You get to talk and bond and some people just touch my heart. This was by far my most memorable shoot because the model was so intrigued with the process.
I gathered my team and it was magical to participate together and create this one of a kind look. My model's energy is so amazing and she really, really touched the hearts of the whole team with her love for art.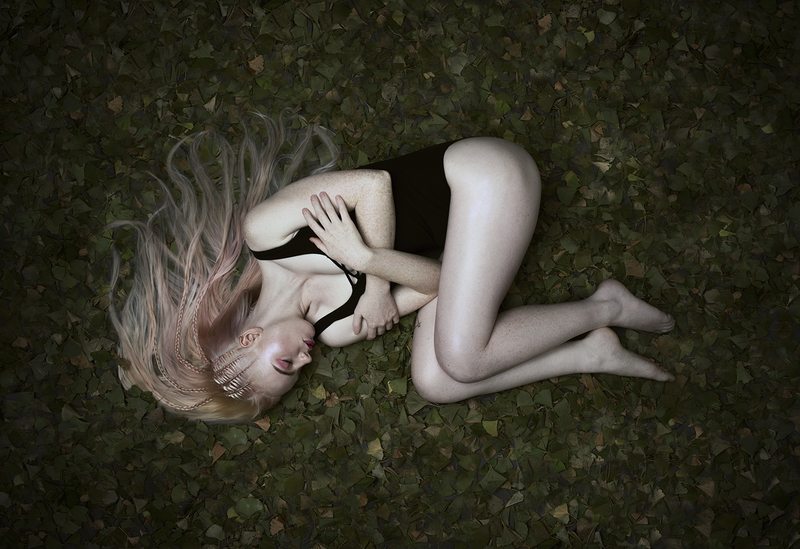 When I talked to her about something personal to use for the shoot she told me about her favorite tree – the Japanese Ginkgo tree. So I asked her to find a tree and get a few of the leaves for me. I wanted to style her in those leaves.
I used Eleven Australia styling products to create the look.
Braided Bun: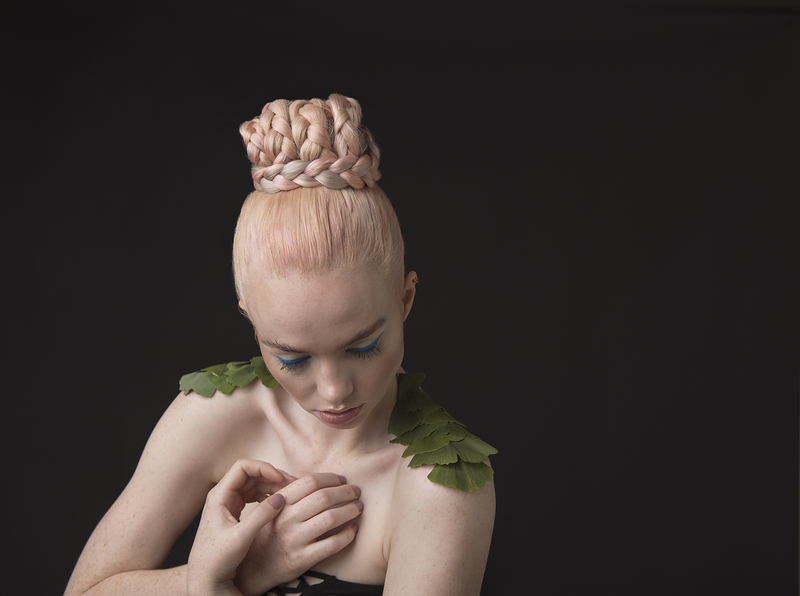 - I applied Medium Hold Styling Cream to define the braids and keep it really tight.
- Then, I finished it with Medium Hold Hairspray
With this look, we decided to design the shoulder pieces from Gingko tree leaves to accentuate her hair being up.
Lace Braid: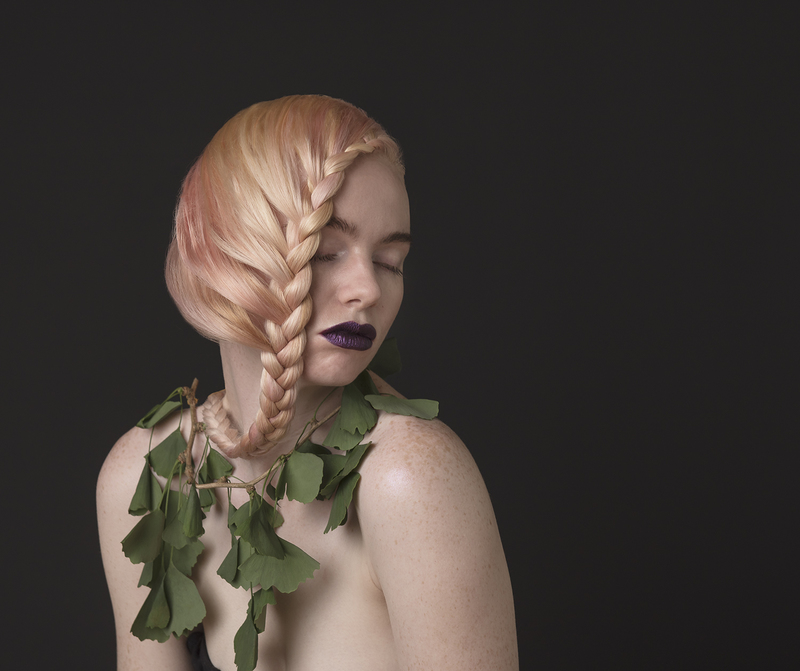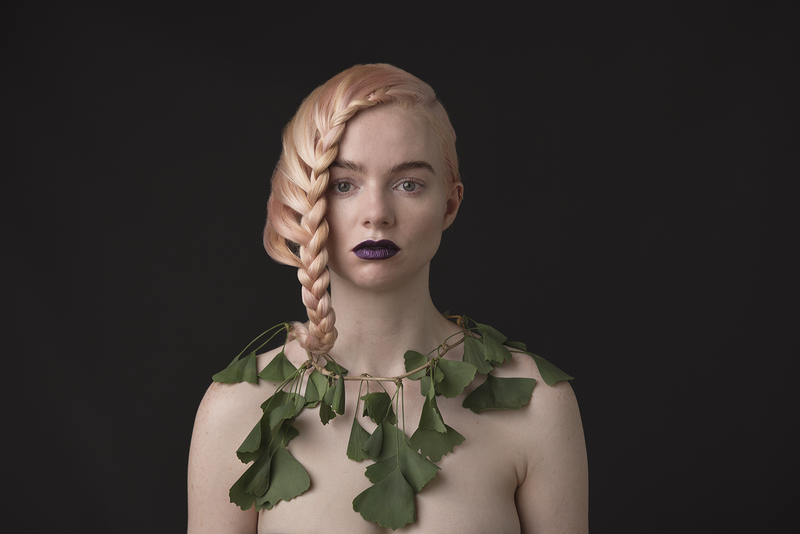 - I used the Strong Hold Styling Paste to keep this braid and hair in place then finished it off with Strong Hold Hairspray
- Then, I styled her with a necklace of her favorite Gingko tree leafs
Upstyle: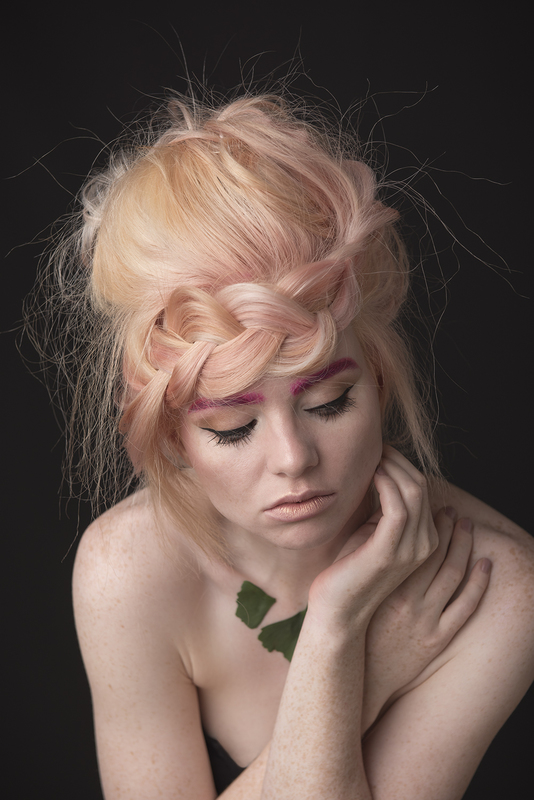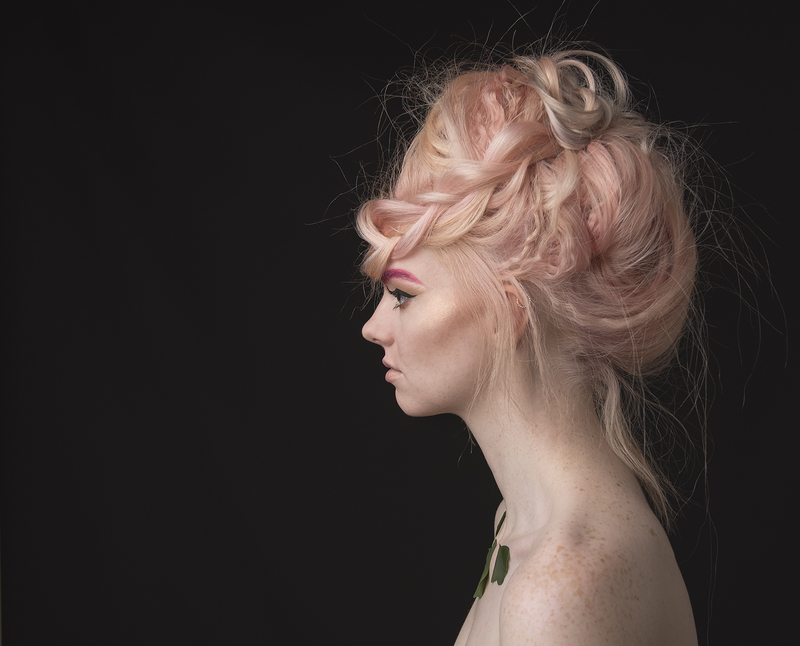 For this look, I had to prep the hair more to create volume & extreme texture. So I used Sea Salt Texture Spray first then I Want Body Volume Powder at the roots. When I finished the updo and braid, I utilized the Dry Powder Volume Paste to create definition where I wanted it.
We are so lucky to feature such an amazing girl in the most beautiful way – her love for creativity is an inspiration to us all! – Ramona Krieger