Sam Villa, Co-Founder/Chief Creative Officer of Sam Villa and Global Artistic Ambassador for Redken, introduces The Christi Disconnected Shag, a look from his Lived-In Precision Concept. This shag is cut and styled in 6 steps using both a razor and shears.
"I like to cut fringe dry to see the natural fall better…and remember, don't take wide sections for this, a smaller section will create a more precise-looking fringe," Villa explains. "Also, pay attention to your finger angle. Point cutting on an angle will create a chunkier effect than if you do it vertically, which creates a softer edge."
How To: The Christi Disconnected Shag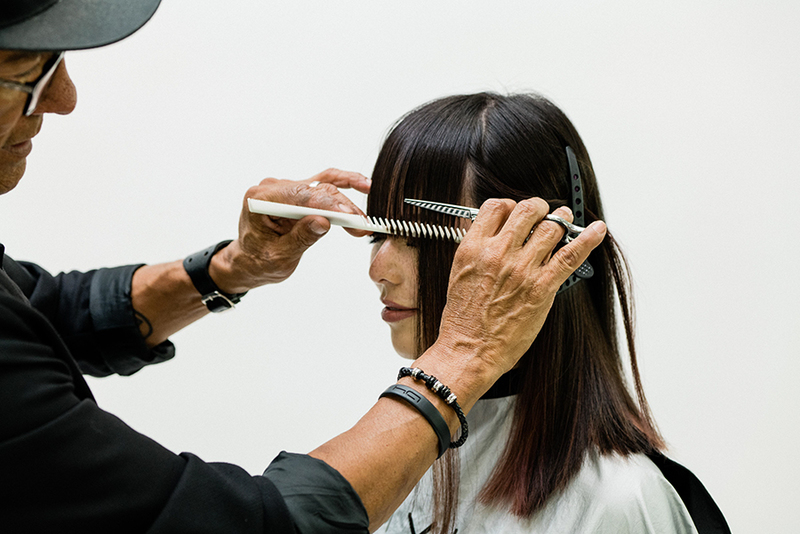 To establish the fringe, hold hair in its natural fall with the large teeth of a comb and the spine horizontal to the floor. Point cut with Sam Villa Signature Series Swivel Thumb Shears 5.5" at a vertical angle to achieve the desired length. When combing into natural fall, start underneath the section with the wide teeth of the comb and use shears to tap the hair into position. For further definition, do the same with the fine teeth of the comb.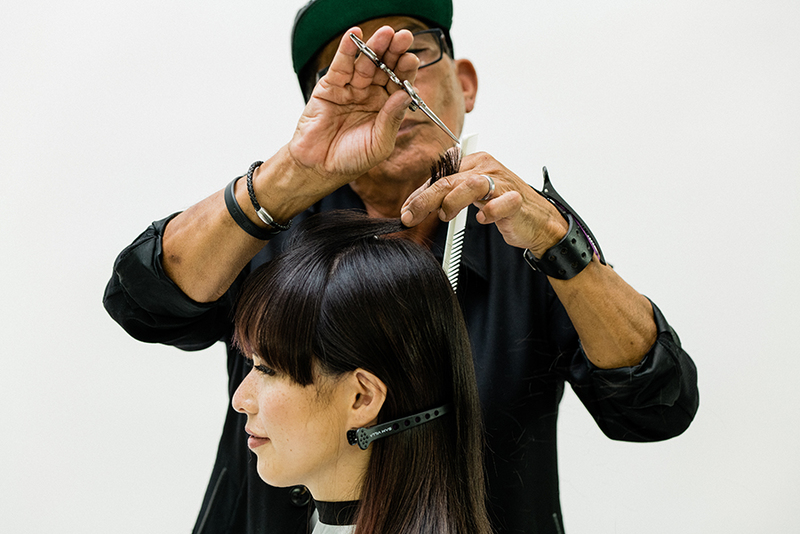 To soften the edges of the fringe, take vertical sections, over direct away from the face and point cut into the corner of the section.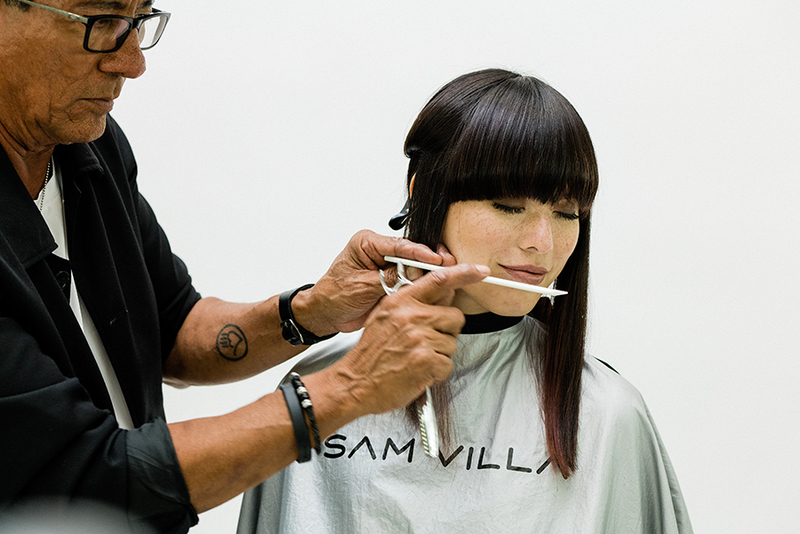 Establish a second horizontal section just above the jaw line and use comb to visually determine where to place the line before cutting. Determine the length on the sides and back by elevating slightly and point cutting to desired length.
Repeat step three on the other side. Point cut on an angle for a chunkier effect and vertically for a softer edge.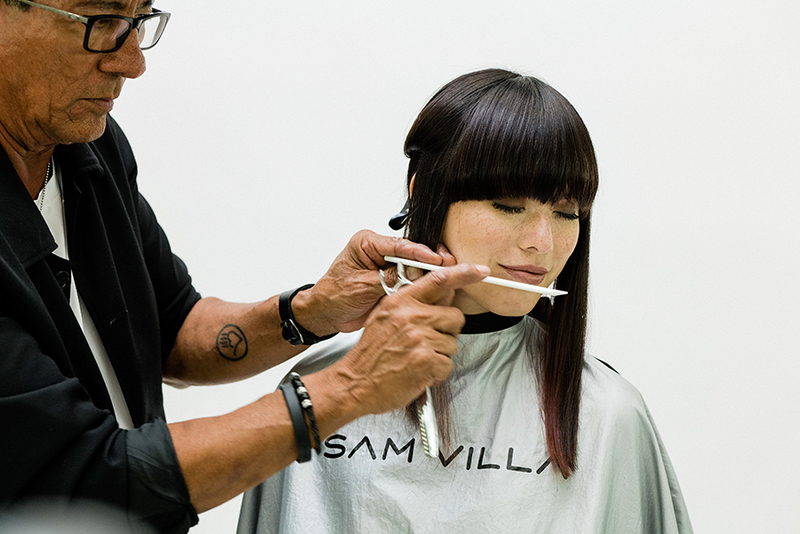 To add airiness and a layered effect, take vertical sections, hold hair out from the head and remove weight from the mids and ends with a 'flicking' motion of a Sam Villa Signature Series Razor. Hold razor vertically, a horizontal angle will create weight verses softening the lines.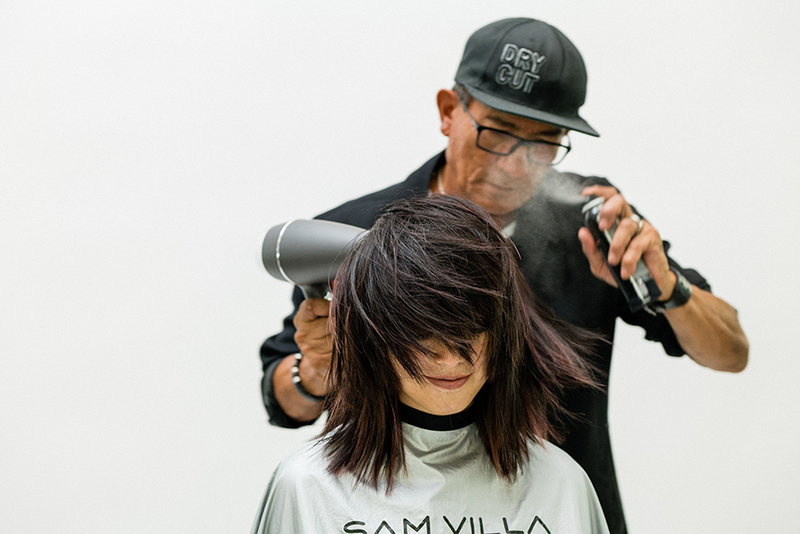 For movement and texture, spray with Redken Wax Blast 10 while blow drying at the same time. And for a smooth fringe bevel, use a Sam Villa Signature Series Sleekr® Professional Straightening Iron and Thermal Round Brush to bend fringe under.
"Cutting dry is a visual exercise, so rely on your creative eye…and remember that a razor is a very emotional tool, so go light with it. But most of all, have fun with this cut!" says Villa.
Credits:
Hair: Sam Villa
Art Director: Teresa Romero
Photography: Nico Norsdström/Obsidian and Blush
Tools: Sam Villa
Products: Redken
Makeup: Tanya Ortega and Leticia Tapia
Wardrobe: Michi Lafary/Obsidian and Blush
Model: Christi Ho