The theme at this year's Met Gala was "Heavenly Bodies" and while Hailey Baldwin captured this theme through her wardrobe, she took a walk on the wild side when it came to her beauty. She updated her one-length cut with a splash of color. Wearing her style half up with a white flower crown, her gorgeous new color was on accentuated by her flawless skin and matching lips. Stepping out in public for the first time with her beau Shawn Mendes, her dusty pink locks complemented his merlot colored suit to a T.
Her new color was created by Redken Influencer Ryan Pearl. Of the transformation, he said, "Both Hailey and I wanted to make a statement with her color. Pink hair is perfect for spring, and it's incredibly flattering to all skin tones. I like to think of hair color as an accessory: it can add a pop of color to an otherwise neutral look. I used a combination of Redken Shades EQ Gloss and Redken City Beats for this new hue."
Keep scrolling to see how you can recreate the look.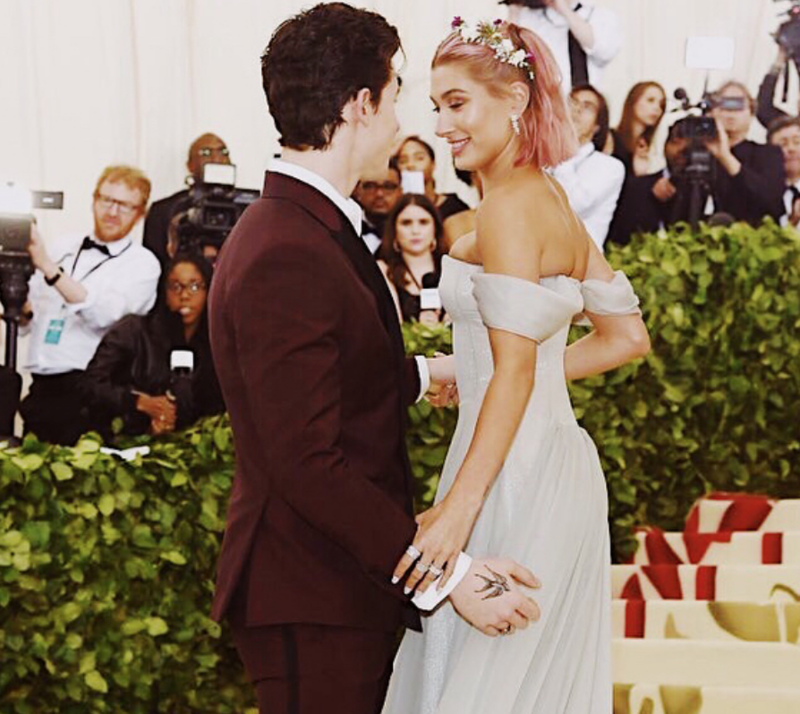 Image: Instagram/@HaileyBaldwin
THE COLOR:
Highlights Formula:
· 1 oz Redken Up to 7 De-Dusted Powder Lightener
· 1 oz Redken 20 Volume Pro-Oxide Cream Developer
· 4 mls Redken pH Bonder
Glaze, Zone 1
· 1 oz Redken Shades EQ Gloss 06WG + 1 oz Redken Shades EQ Gloss 06RB + ¼ oz Redken Shades EQ Gloss Violet kicker
Glaze, Zone 2- 3
· 1 part Redken City Beats Midtown Magenta
· 1 part Redken City Beats Ballet Pink
· Drop of Redken City Beats Chelsea Coral
· Drop of Redken City Beats Clear
---
For even more celebrity hair tips and tricks and follow @Redken on social media for the latest updates!