Looking for a fresh, organic approach to liven up a ponytail? Take notice, what you are about to watch adds not only visual excitement for your guest (and for others that are watching), this also adds value for your guest. This braiding technique takes less than 10 minutes to execute and can be done on your longer haired guests in no time.
For even more visual excitement, go in with the Sam Villa Textur Iron and texturize the hair from base to ends prior to performing this technique for added volume, texture and easier control when braiding the hair!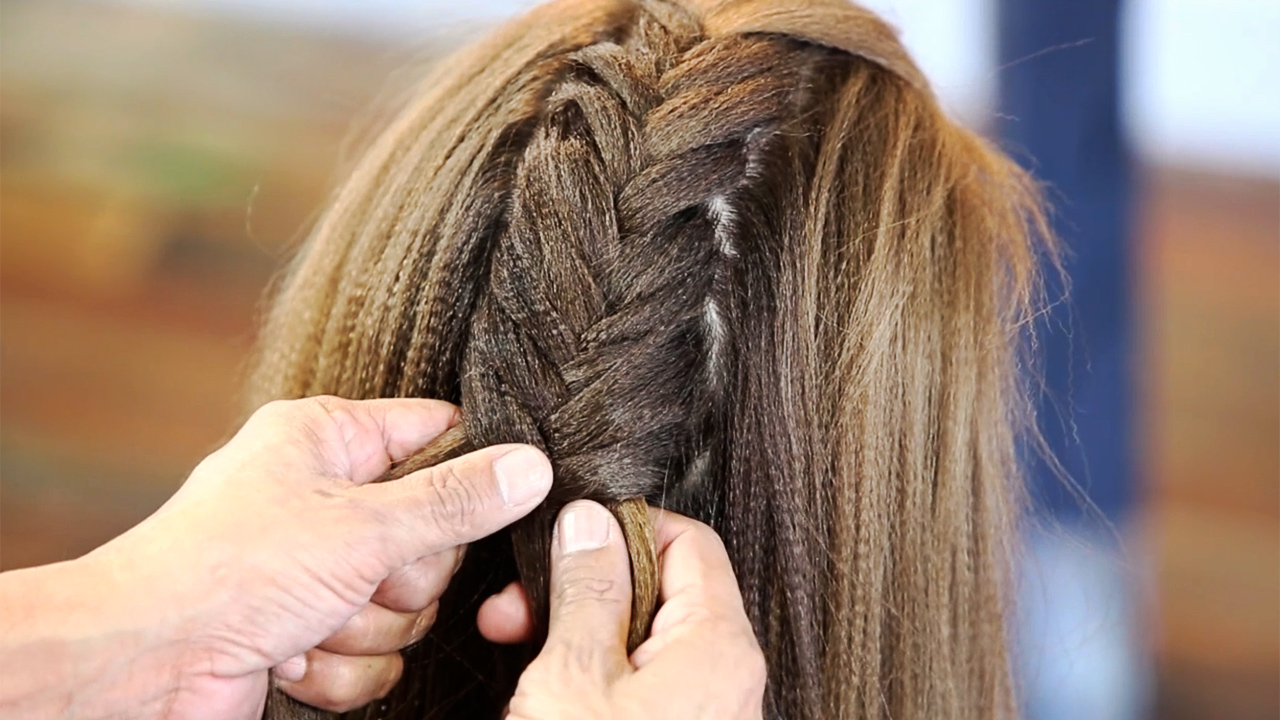 Tools For Success
Sam Villa Styling Brush
Hair Bungee
Hair Friendly Elastics
Hair Grips
Sam Villa Textur Iron (optional)
In this video, Sam will be incorporating a fishtail braid into a ponytail that will give your guest a Mohawk feel resulting in a modern profile. Add value to your longhaired guests by finishing their style with a look that will turn heads and with your name on it! Wherever she goes, we guarantee people will stop and ask who and where it was done – free walking advertisement for you and a lot of flattery for your guest!
Tips & Tricks
• Get into the rhythm of the braid – keeping rhythm makes it easier to apply the technique.
• Be aware of the tension on the fishtail braid – critical for the eventual placement of the ponytail.
• If you are finding the fishtail is becoming narrow as you move down the head, it's due to not opening up your palm to apply the hair into the next section.
Watch the video tutorial below to learn how to modernize your ponytails with an attached fishtail mohawk braid.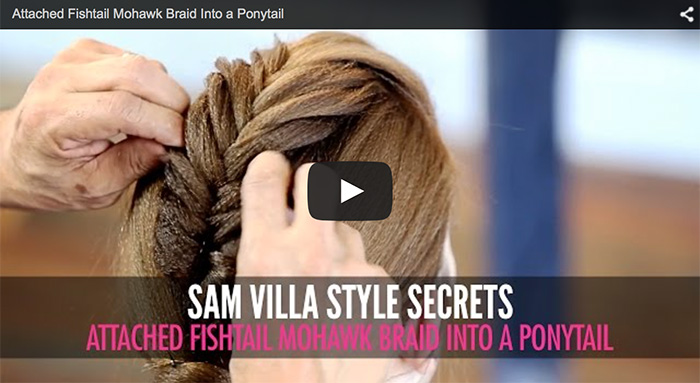 For more articles, tutorials and products visit Samvilla.com!