FIRE dye first made its appearance on the social sphere when we saw it debut at London Fashion Week. This color changing hair dye – based on temperature – was the coolest thing we've seen since fantasy hair colors took the stage. A modern take on the mood ring, we've been mesmerized by video after video detailing the change in shades in mere seconds. Read on to find out the latest in mood color.
PRAVANA unveils VIVIDS MOOD COLOR – the industry's first-ever heat-activated temporary hair color. The transitional ability within a temporary canvas is a service that will have all your clients craving for a change. After applying the color – you simply apply heat and watch it change, when it cools it goes back to the original color. With four combinations – Cool Violet → Warm Pink, Lime Green → Sunny Yellow, Smokey Gray → Invisible, and Tropical Peach → Invisible. Don't love the color you picked? You can wash out the original shade with shampoo and conditioner and apply a new shade!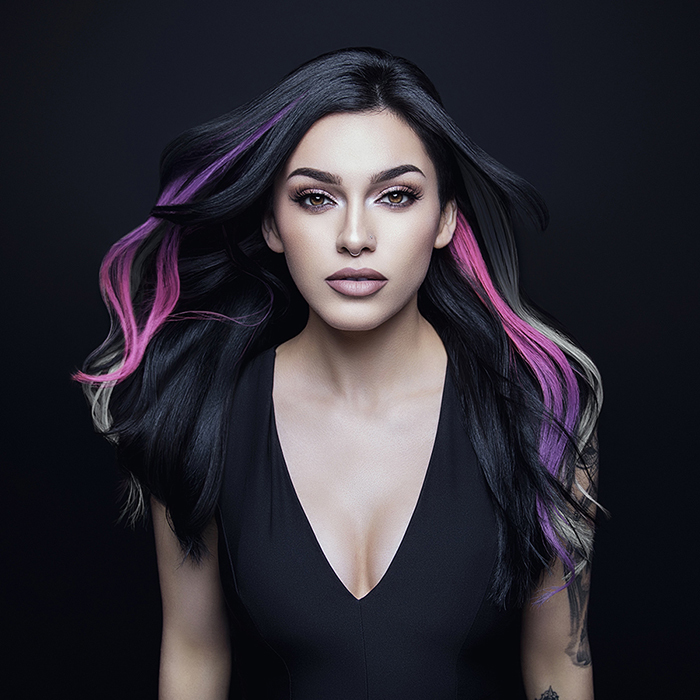 Whether you want to add a shade to your style for an event, the upcoming holidays or festival fashion, this is the perfect experience for a color melt, dip dye or a pop of face-framing color.
---
For even more hair color inspiration, be sure to check out the articles below!