The secret to curly and coily hair isn't just about finding products that work, it's about using products that allow your texture to thrive. Perfecting the fan-favorite All Soft range, Redken is proud to introduce New! All Soft Mega Curls — a sulfate-free and silicone-free, Vegan formula that nourishes and protects curly and coily hair textures.
New! Redken All Soft Mega Curls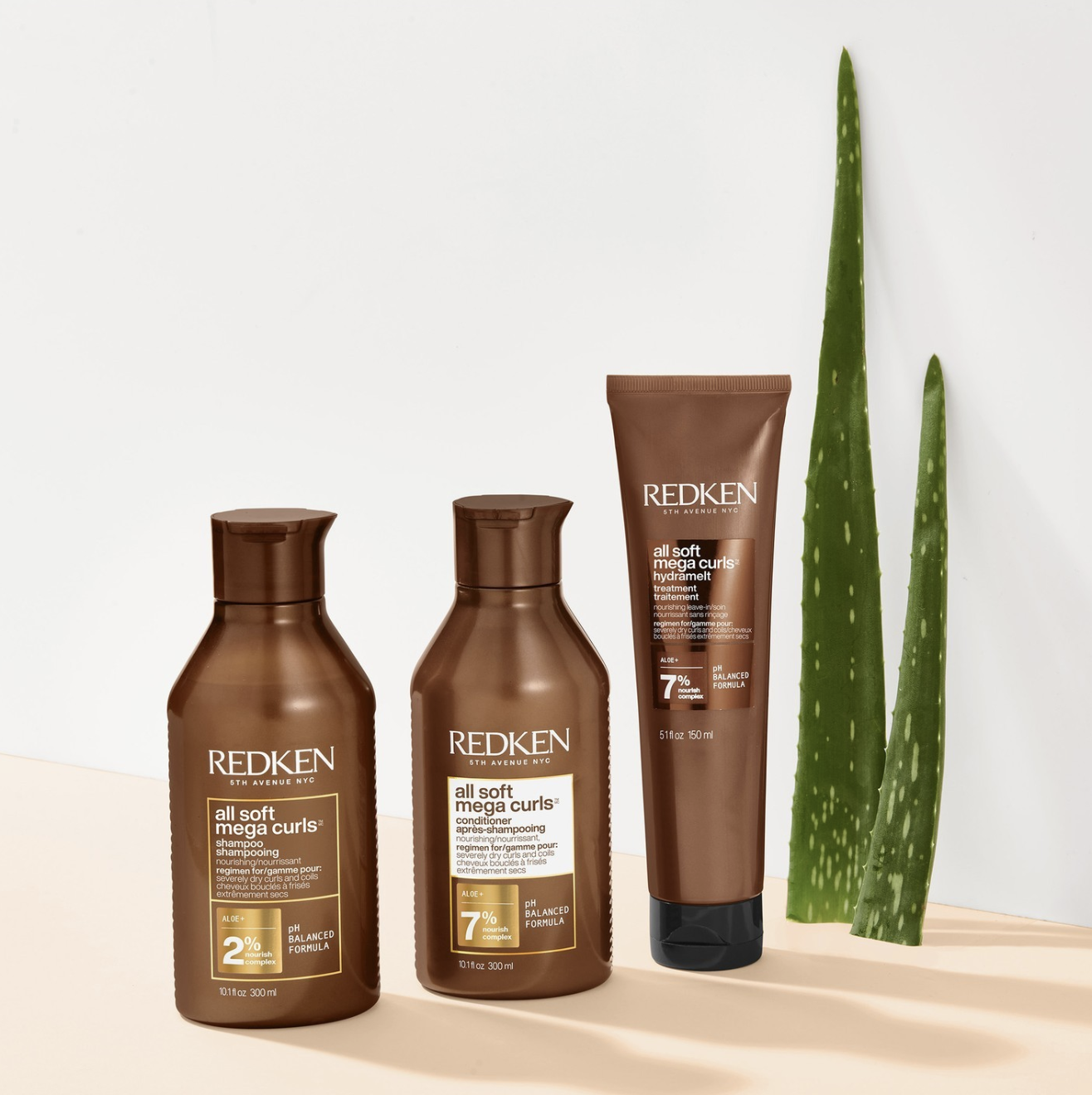 Within the curly and coily hair category, there are endless types of textures that benefit from unique color, cutting and style techniques as well as targeted products. After working together with your stylist to craft a cut and color routine, curl and coil care should be next.
Enter: Redken All Soft Mega Curls Shampoo, Conditioner and Hydramelt Treatment.
This 3-step system has been formulated with Aloe, Glycerin, Cactus Flower Extract and Inca Inchi Oil to immediately hydrate the hair for defined, moisturized and shiny coils and curls for up to 72 hours*.
The details:
Vegan
Sulfate-free shampoo
Silicone-free
Formulated with Aloe and Nourishing Complex
72 hours of nourished, defined curls
Improves moisture & manageabilty
Ideal for severely dry coils & curls
Can be used on color-treated hair
The ingredients:
Curly and coily hair types require extra moisture and nourishment to cut down on damage and dryness and increase definition. This is why Redken formulated the new All Soft Mega Curls range with the exclusive Nourish Complex and a range of hydrating ingredients targeted at improving the moisture balance of curly and coily hair. Aloe and Glycerin lock-in and increase moisture to smooth strands, which in turn defines your texture. To ensure a healthy shine, Cactus Flower Extract was added in addition to Inca Inchi Oil to nourish brittle hair. With all of these powerful ingredients working together, the result is healthy curls and coils that look as amazing as they feel.
Get to know the range: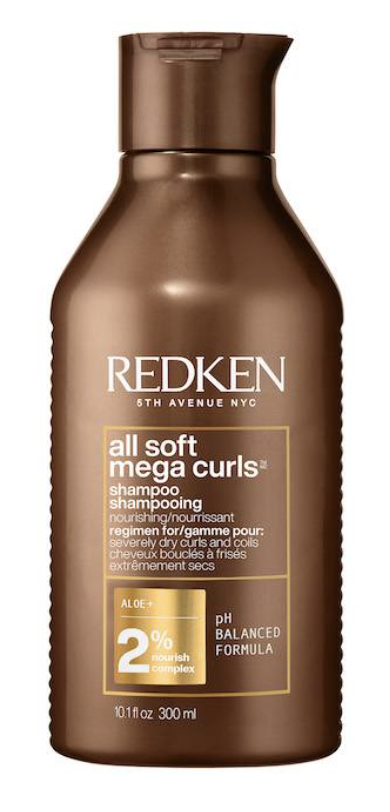 A sulfate-free and silicon-free shampoo that gently cleanses with a blend of Nourish Complex and Aloe Vera that is perfect to add softness and moisture to severely dry curls and coils.
All Soft Mega Curls Conditioner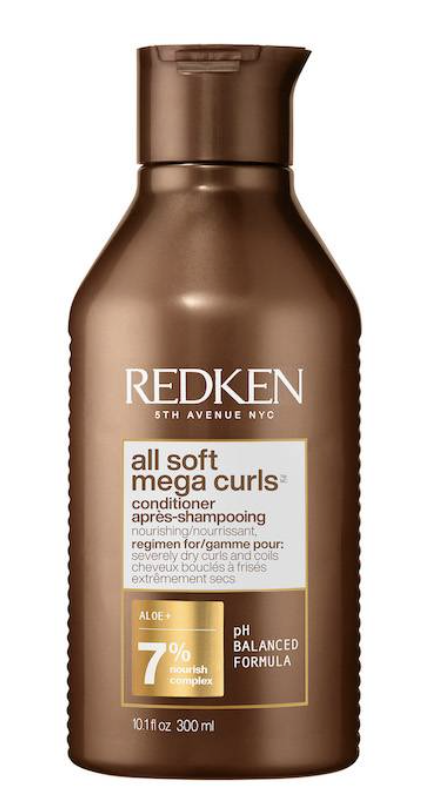 This ultra-nourishing conditioner provides intense hydration and improves manageability by nourishing and defining curls and coils up to 72 hours.*

This unique deep conditioning leave-in treatment is ideal for adding to your post-shower routine. After shampooing and conditioning, layer as much as needed and follow with your regular stylers. This treatment works to smooth and hydrated and enhance your curl and coil definition. By easing manageability and blow-drying, you'll be left with soft, shiny, and hydrated locks.
For best results, use the New Redken All Soft Mega Curls range as a complete regimen. Start with All Soft Mega Curls Sulfate Free Shampoo, follow with All Soft Mega Curls Conditioner, and then before styling, apply All Soft Mega Curls Hydramelt.
*Based on consumer test using All Soft Mega Curls system.