With a powerful motto, "beauty transcends gender," Calvin Luo is proving that androgyny is less of a trend and more of a movement. It has gone beyond blurring lines and is now breaking barriers down between men and women in hopes to unite them. Luo grew up in China and began exploring New York City at age 16 when he attended Parsons the new school for design. At 22 he is the youngest designer to ever present at NYFW and he's already making ripples all over town!
Luo's AW17 collection debuts with a mixed look to it. Alongside blurring gender lines, he also seems to be blurring influences as well. We see color and pattern palettes with nods to the 70s and 80s while incorporating the 90s with fishnets, velvet, silk and hoodies that all match perfectly. With the mix of gender neutrality and combination of fabric draping's, the models added the final touch. Grunge-chic hair was created by Lead Stylist Matthew Curtis to balance the look.
"The looks for Calvin Luo were a fluid fusion of androgyny and grunge. The hair up's are effortlessly tied ponytail loops. The hair down is natural, effortless and achieved with lots of sea salt spray. The men's look is more of a refined Street style" – Matthew Curtis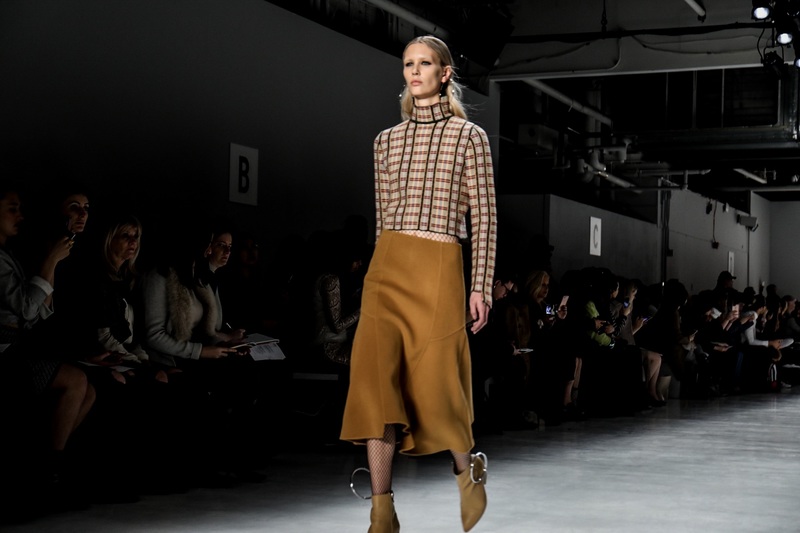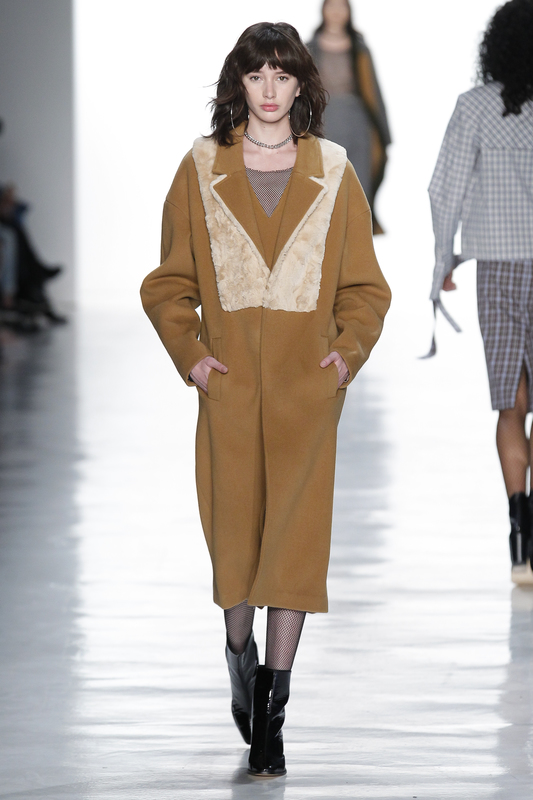 GET THE LOOK:
Effortless Grunge
Step 1: Create a straight part down the middle. Use label.m Soft Wax and label.m Shine Spray to create high shine at the top of the head.
Step 2: Incorporate label.m Sea Salt Spray to create texture at the back.
Step 3: Finish off with label.m Texturising Volume Spray for natural volume.
THE UNDONE BUN
Step 1: Saturate the hair with label.m Sea Salt Spray giving extreme texture and grip.
Step 2: Use elastic to wrap the hair in a low bun; distress the bun, adding Texturising Volume Spray to finish the look.
Tip: If hair is short, use a small amount of label.m Soft Wax to prep the hair and add label.m Dry Shampoo to create texture.
Stay tuned for more Fashion Week styles from label.m the official sponsor of London Fashion Week! For more tips and tricks be sure to stalk label.m on Bangstyle and see all their latest inspiration on Instagram @labelmusa!
Check out even more photos from the runway and behind-the-scenes below!