Oliver Shortall is the epitome of a great artist. He takes strong influences from his surroundings and channels them into stunning imagery, yet he remains humble. His passion for the industry and love for what he does shines through not only in his work and his words. We had the chance to ask Oliver a few questions about how he got his start and where he drew inspiration for his recent men's collection.
What was the inspiration behind the collection?
Living and working in Venice Beach, Los Angeles, CA there is inspiration all around. I create my art at The Harlot Salon on Abbot Kinney Blvd. and this particular collection draws inspiration from the Venice Boardwalk. Everywhere you look, there are street performers, "young travelers" and visitors from around the world. My main focus was to bring the young, carefree feel from the "travelers" into my vision. They create their own look based on what they have, can find or are given. They color their own hair to express themselves. There are no foils or tint brushes. It's what they can create with their hands. I feel that this collection represents that attitude and persona.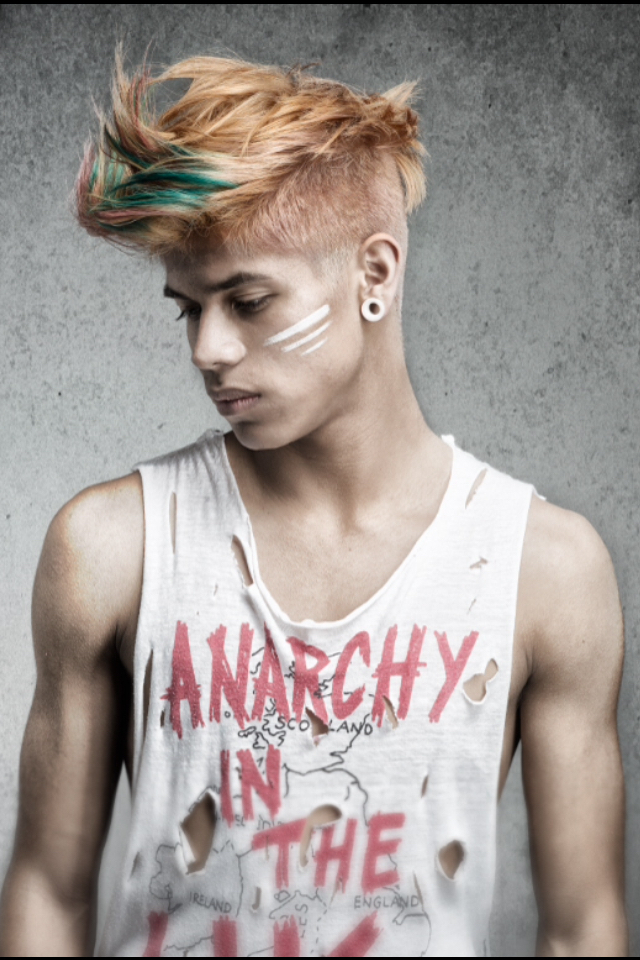 Hair: Oliver Shortall, Photography: Nick Berardi, Makeup: Burke Daniels
What metaphors do you hope the collection will convey?
This collection conveys "Urban Royalty." These boys have a strong presence in their own community. At the same time, they are unknowingly setting trends and being effortlessly fashionable.
Who are some of your artistic influences?
When speaking about hair, my boss, mentor and best friend Marylle Koken definitely influences my artistic vision. Speaking about other artistic influences, there isn't always necessarily a "who." I find myself gravitating more to the unknown, underground artists. They are the ones who capture my attention, creating the "next thing," not the "now thing."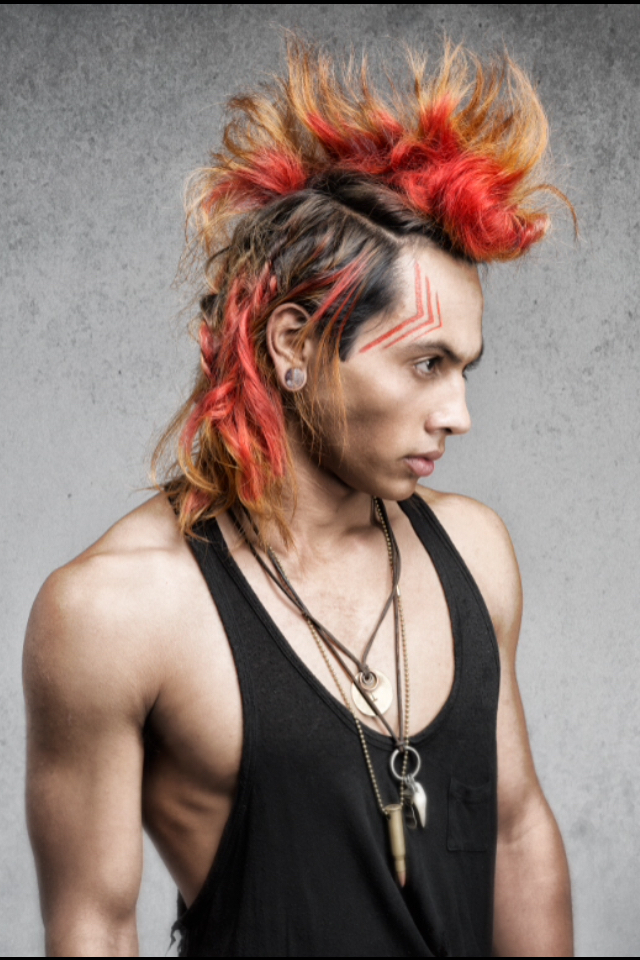 Hair: Oliver Shortall, Photography: Nick Berardi, Makeup: Burke Daniels
When you need a good dose of inspiration, where do you go or look to?
I would say: Inspiration is everywhere. From the Hollywood club scene, to the streets in any given city and to the pages upon pages of creative images in photo sharing sites (even my news feed on social media), inspiration can be found in any work of art, whatever the medium may be.
Is there a color, or style, you are gravitating to lately?
I really love color and styles that look more "lived in." A natural placement of unnatural colors is so hot right now. We are seeing it everywhere - from our young clients to the red carpet. One of my celebrity clients recently came in for a grey silver gloss on her grown out highlights. The contrast of soft natural tones and the cool steel color was a hit and definitely made people look twice.
What is your favorite guilty pleasure?
My favorite guilty pleasure would have to be splurging occasionally on a really nice vacation. Whether it be sitting on a beach in the Caribbean holding a fruity drink with a tiny umbrella or checking in to an amazing suite in Vegas. Every once in a while, you just have to go all out. We work hard for it.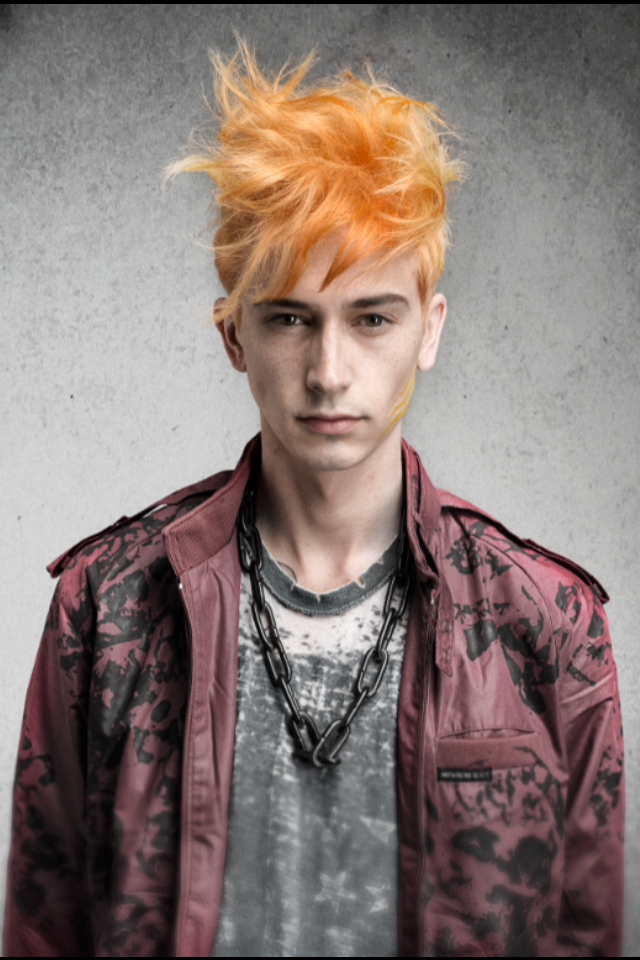 Hair: Oliver Shortall, Photography: Nick Berardi, Makeup: Burke Daniels
When did you start styling? Did you always know you would be a stylist? Or did you have other career paths in mind?
I have been a hairdresser for around 10 years now. I grew up on a farm in Maryland, so I thought that would be my chosen career. While in high school, I decided that I wanted to be a physician. After graduating, I attended college for two years. That is when I realized that the career path I was on was not for me. I left college and started working in a salon as a receptionist. That was first glimpse into what hairdressers actually do. It was amazing to see people come in looking, well...I'll say not their best, but by the time they left, they looked amazing and their whole personality had changed. I decided to start assisting to see how that magic happened, and that's when I truly fell in love with the industry. I went to school, got my license and not long after that, opened a salon at the age of 22. I feel so blessed that this lifestyle we call hairdressing found me.
What led you to working with Sebastian? What do you love about the team and experience?
Around 3 years after becoming a licensed cosmetologist, I was approached to audition for the Sebastian Team. I had always been so inspired by the images that this amazing team was showing, and I felt like it was a perfect for with my personal aesthetic. The training I have received over the past 6 years can only be described as unsurpassed. The Sebastian family took me in and helped me become the artist I always wanted to be. I never thought growing up on a farm in Maryland that I would someday be traveling the country, inspiring other hairdressers and living my dream, all while being supported by an amazing team of other hairdressers. Sometimes, I have to pinch myself to make sure this is real.

We are a family, a tribe of artists. We inspire from our hearts.
Be sure to "Stalk" Oliver Shortall on Bangstyle to see more of his amazing hair art!