"Why have there been no great women artists?" is the quote heard around the world. A snapshot from a Linda Nolchin essay, this feminist message was a center point for Maria Grazia Chiuri's Dior SS18 show. Although at times misconstrued, this message is aiming to highlight the gender inequality still present within the art world. While the "We Should All Be Feminists" shirt kicked off her debut as Dior's first female creative creator, she notes that she wants to be praised for being good at what she does [not just because she's a woman].
Undertones aside, minimal makeup, bold eyes via overlapped mascara and natural textured hair were present within the show and were the perfect accoutrement to the feminist vibes. Black and white checkers, stripes and polka dots were alive and well amidst denim, leather and this year's classic sheer fabric.
When it came to the hair, Redken Global Creative Director Guido Palau noted, "Here at the Dior show, we've pulled the hair half-back to show off the girls' faces using a Dior bobby pin. It's a very feminine and slightly childlike, yet sophisticated look. I've used Redken No Blow Dry Cream to bring our natural texture, add some shine, and seal the hair's cuticle."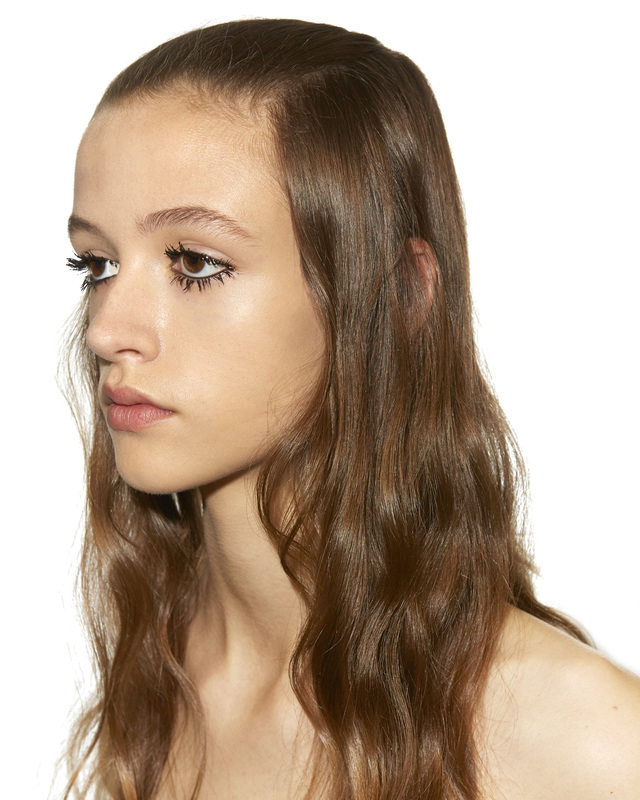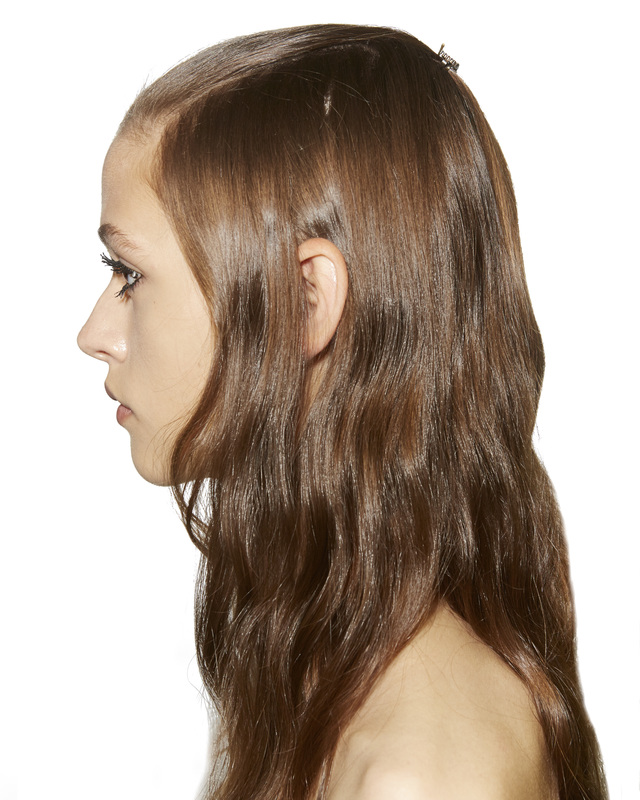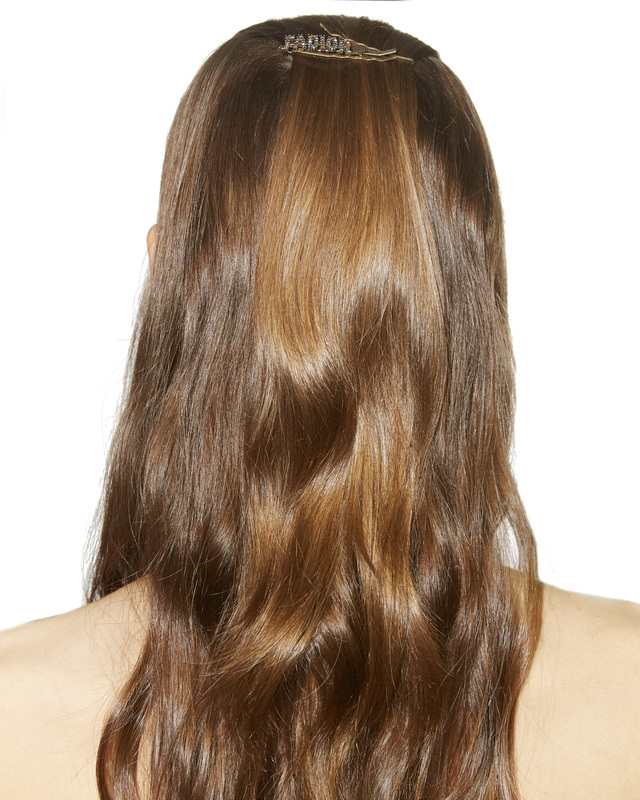 GET THE LOOK:
Prep hair by washing with Redken Diamond Oil Glow Dry Gloss Shampoo and Redken Diamond Oil Glow Dry Detangling Conditioner. 

When hair is damp, apply a quarter-sized amount of Redken No Blow Dry Cream to crown and throughout your lengths to define texture. 

Create a middle part using your fingers. 

Allow hair to air dry. 

Once dry, using your fingers, pull back a 3-4" triangle-shaped section at the top of the crown and 
pin the hair back with several bobby pins. Let the ears show through on either side. 

If needed, use a 1 1⁄4" curling iron throughout the lengths to define texture. 

Run your fingers through the length to break up individual curls. 

Check out all of the Fashion Week hair inspiration here and be sure to stalk Redken on Bangstyle and stay tuned for more looks from the runway and must-have product picks!