The cuts, colors, styling, makeup and photography just work in this collection. With a plethora of styles that anyone would love to recreate or don, we are absolutely in love with the latest collection from Michael Piastrano and Adrian Rotolo. They evoke a sultry mood with a strong, empowering style. Read on to learn more about the collection and see the amazing images below!
Winner of the 2017 Hair Expo Colour Technician of the Year and Finalist in 2017 Hair Expo Victorian Hairdresser of the Year and 2017 Hair Expo Salon Team of the Year, PEZZONOVANTE has made quite the splash among the industry. Created by dynamic duo Michael Piastrano and Adrian Rotolo, we learn about the collection and the inspiration from the artists themselves.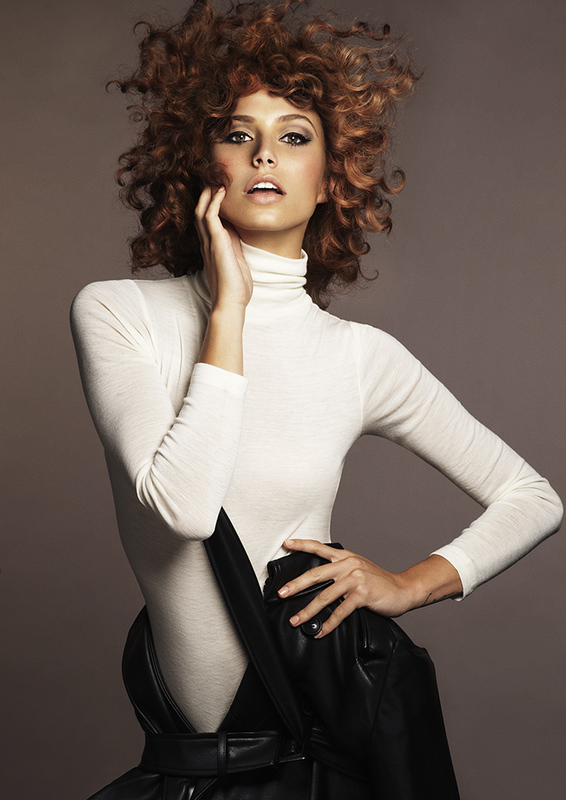 THE INSPIRATION
During a trip to Milan last August to purchase salon furniture, Michael & Adrian were intrigued by how the women dressed - so chic and simple yet with an unassuming sophistication and assuredness.
This prompted the duo to think about creating a collection that would capture this style, paying homage to women and their beauty and strength.
Usually a term used to describe a "big shot" or man in power the collection name "Pezzonovante", is used here to describe those women we saw on the streets of Milan.
To Michael and Adrian, they were powerful and confident yet still embracing their own individual strength and sensuality and this has been reflected in "Pezzonovante".
Key statement pieces in the styling and neutral tones - camel, teak, mahogany, oak, mauve - perfectly complement the beauty in a natural way, while the hair lends itself to a distinct editorial feel.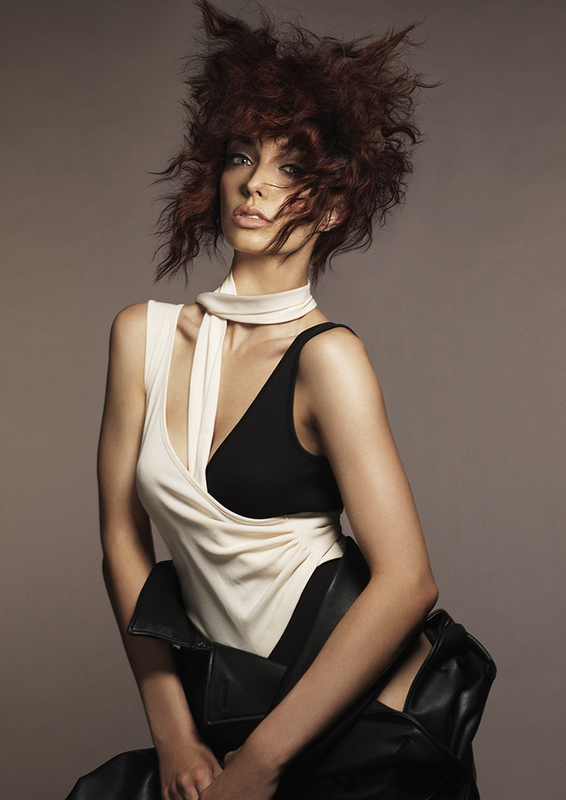 COLOUR
Each woman is a Pezzonovante in their own right. Colour techniques were chosen to highlight the cut/ style of the hair with subtly and naturalness to the colour a key objective.
From dark bases to flickers of colour at the ends, to hints of caramel or accents of rich chocolate tones to burning out to a sexy Birkin orange, it was a goal to accentuate each
cut/style through colour.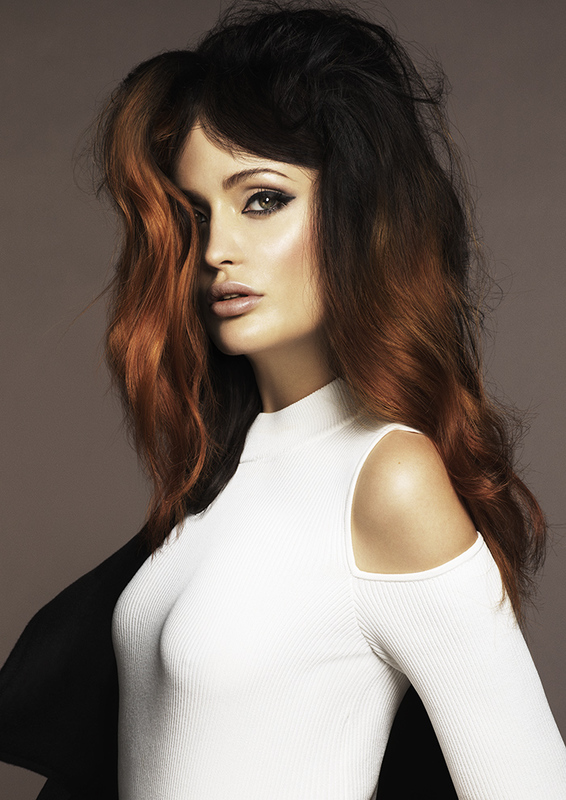 PHOTOGRAPHY
We wanted the models to be mainly photographed cropped in to highlight the intricacies in the colour and the texture of the cuts, yet still engage with the viewer. The backdrop is neutral, in keeping with the editorial feel yet keeping the theme strong and sensual. The backdrop is not to detract from the beauty and hair of each model but moreso enhance it.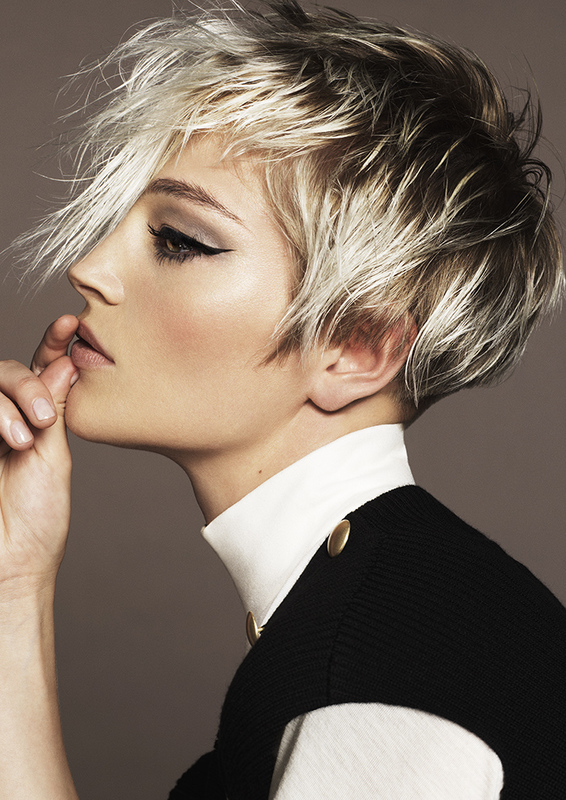 STYLING
We wanted our styling to exude strength and confidence. We wanted the chosen pieces to complement but not distract from the hair. We chose black and white predominantly for sophistication and a beautiful way to offset our work.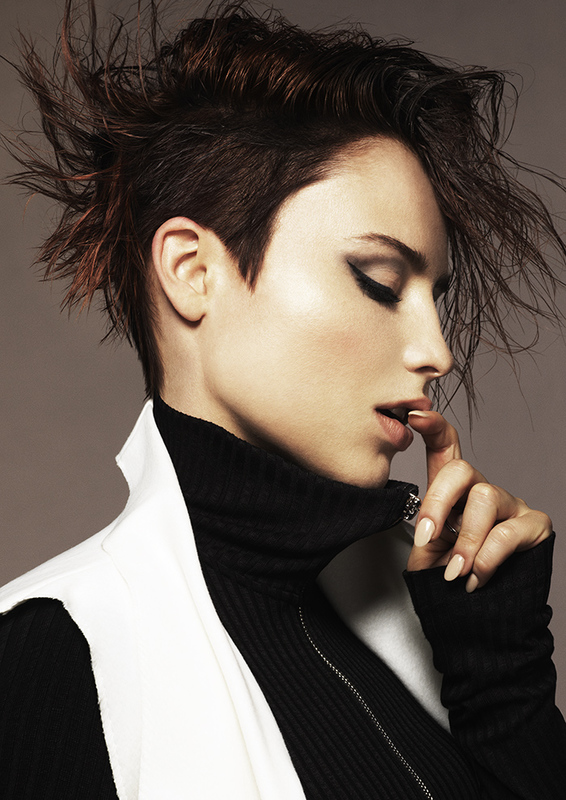 MAKEUP
Makeup was to be kept very natural, with dewy skin and strength through the eyes with defined lines. Our brief was to really enhance the beauty of each individual model yet not detract from the hair colour, style and texture.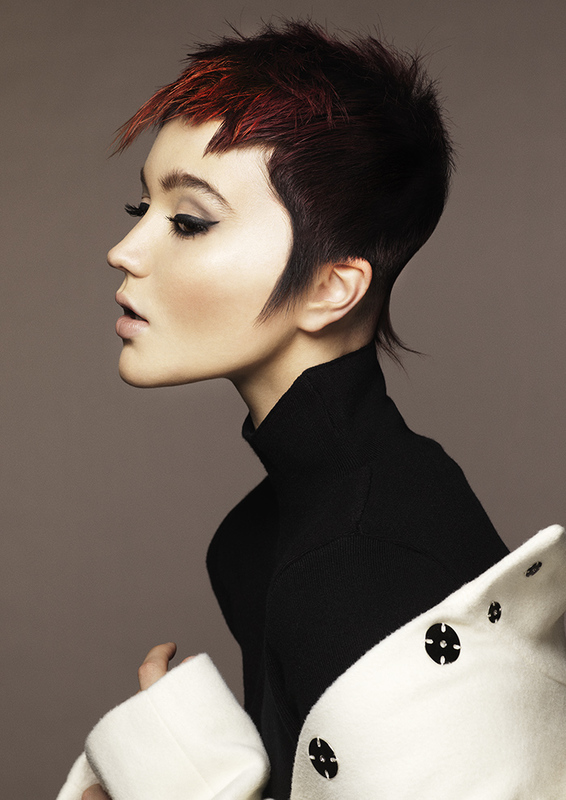 ---
CREDITS:
Hair: MICHAEL PIASTRINO
Colour: ADRIAN ROTOLO
Make-up: KYLIE O'TOOLE
Photography: ANDREW O'TOOLE
Styling: ELAINE MARSHALL
Salon: IBIZA HAIR