Let's face it: You've been busy this summer, and all of the dry weather, sunshine and traveling has taken a toll on your hair. While you may think that a drastic chop is the only way to salvage what's left of your strands, you're in luck—there are plenty of ways to revive dull, discolored or sun-damaged hair without cutting it all off. Check out five easy ways to breathe new life into your post-summer locks.
Put your hair through rehab—literally
Looking for a quick and easy way to bring your tresses back to life? Swap out your go-to conditioner for the Biolage R.A.W. Re-hab Clay Mask. Formulated with rich honeycomb and kaolin clay, this naturally-derived deep conditioning treatment nourishes, softens and strengthens even the most sun-stricken locks. Use it 1-2 times a week after shampooing and we promise you your hair will never look better!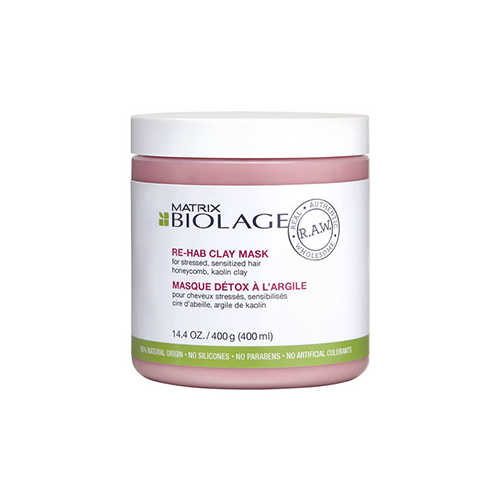 Go heatless
You may have had an on-again/off-again summer fling with your flat iron or curling iron, but as the season comes to an end, it's officially time to say goodbye. If you want to get your strands back to the best condition possible, you're going to need to ditch the hot tools and instead master a couple of heatless hairstyles to get you through the week. The good news: Rocking your natural texture is actually slated to be a major fall trend. Add StyleLink Air Dry (Twisted BOHO, Wild BOHO, or Chill BOHO) to ease the transition and get great looking hair, naturally.  
Restore strength
Got a little too highlight happy during the summer months? You're in luck! There is a way to revitalized fried, over-processed strands. The Matrix Total Results The Re-Bond System repairs damage and leaves hair feeling strong, smooth and more manageable. This three-step system features three powerhouse products designed to nourish weak, brittle locks: Total Results The Re-Bond Shampoo, to remove build-up and prime the hair; Total Results The Re-Bond Pre-Conditioner, to restore weakened bonds and add resilience and shine; and Total Results The Re-Bond Conditioner, to seal in moisture and create a protective shield around the hair.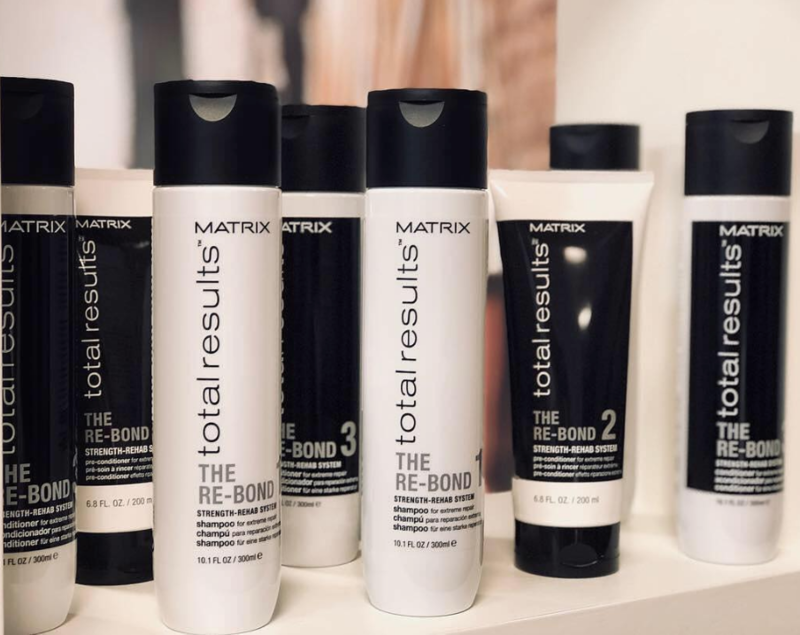 Use a leave-in treatment
The one step that any girl with dry, discolored or sun-damaged strands can't afford to skip? Leave-in conditioner. The Matrix Total Results Color Obsessed Miracle Treat 12 Spray detangles, adds softness, tames frizz, restores shine and leaves hair smooth and more manageable.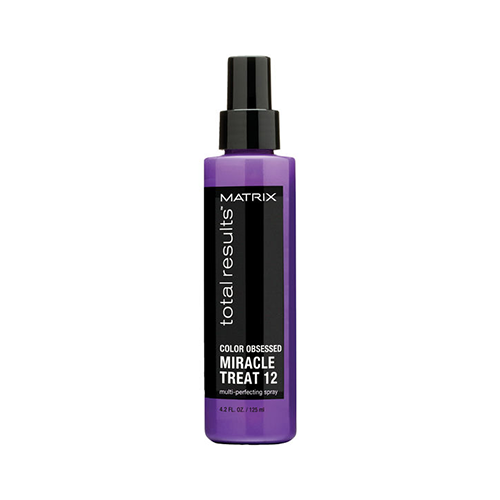 Get a hair dusting
Instead of making a drastic chop before fall kicks off, try hair dusting instead. This cutting technique gets rid of your dead ends—without taking off any length. If your strands are beyond saving, chop off whatever you need to, then aim to get a regular hair dusting every 6-8 weeks as your hair grows out.
---
Want to try on a new style this season? Check out these top hues and stay tuned for even more celebrity styles from Matrix!