The biggest movement seen at the Prada FW 2018 RTW show was diversity. It began with Anok Yai, a newly discovered Sudanese model, who began the show on a strong foot. Making her the first black model to lead the runway since Naomi Campbell. The fashion included many draped looks in juxtaposition with themselves. Mixing layers upon layers, puffers, tweeds and structured jackets with feminine feels of organza, sequins and bows. It was a social statement and the runway was one that evoked the feeling of night. Miuccia Prada said she wanted to showcase what it was like for women and how they navigate the night.
Begging women to take power into their own hands, the hair said just that."The hair at Prada looks like a still taken of girl in a movie – it's very cinematic. She's a very strong, powerful woman, with a lot of style. It's almost like she's just stepped out of the shower and run her fingers through her hair." Said Redken Global Creative Director Guido Palau. "Both the products and the wetness of the look really complete the style, leaving the hair looking raw to offset the beauty of the clothes. I'm using Redken Full Frame 07 to achieve the style, and allowing it to set with a naturally messy texture. I'm sealing the look with Redken Forceful 23 hairspray."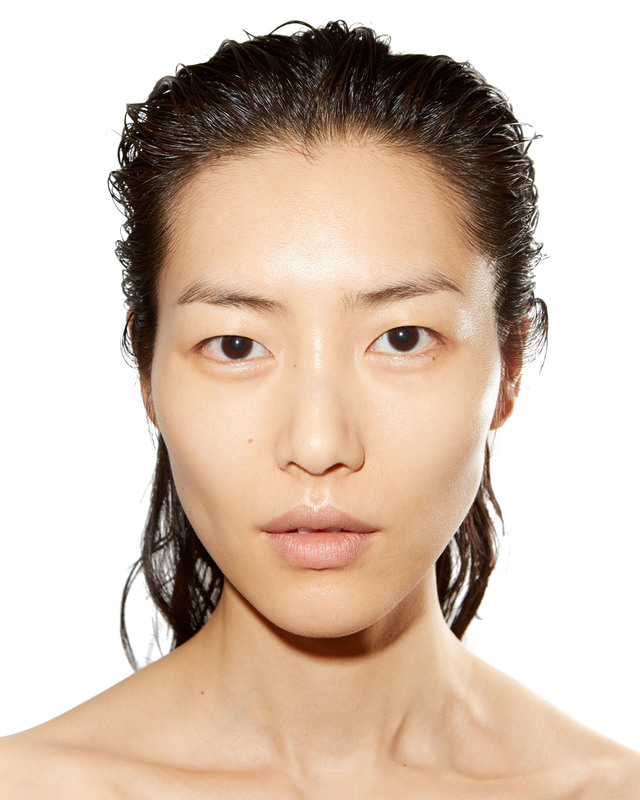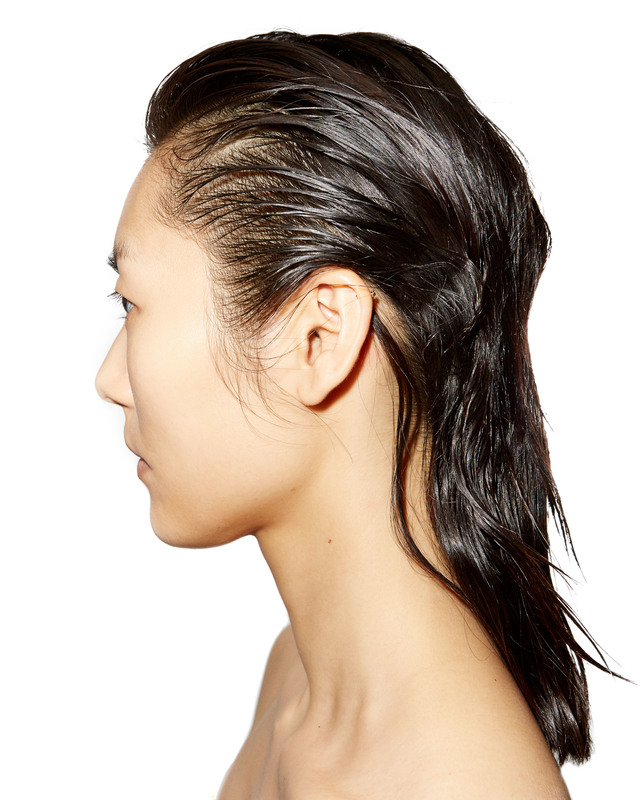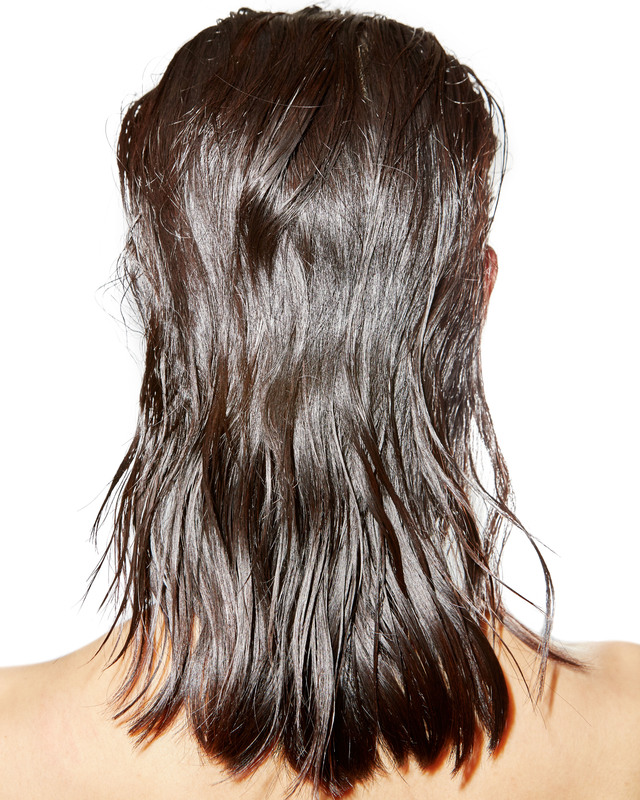 GET THE LOOK:
Prep hair by washing with Redken All Soft Shampoo and Conditioner.
Towel-dry.
Blow-dry the front section of your hair backwards to add volume and smooth out your hair, smoothing out any excess curls if needed.
Apply Redken Full Frame 07 to your palms and comb it through your top section toward the back of your head with your fingers to create a 50s, boyish vibe.
Allow your hair to part slightly.
Pull a few small pieces over the tops of your ears, like you've just come out of the shower.
Apply a little bit more of Redken Full Frame 07 on your lengths on for added hold and texture.
Add clips around your ear area and let the look set until dry.
Remove clips.
Spritz Redken Forceful 23 hairspray all over your crown and lengths for added hold.
Once dry, pull some pieces to the front randomly for added texture.
---
Stay tuned for even more styles fresh off the runway and be sure to follow @Redken on social media for the latest updates!