Should you condition fine hair? A hotly debated topic – some say conditioning your hair is essential, while others will advise you to skip conditioner altogether to achieve better volume. While we wouldn't recommend applying a heavy mask all over fine or thin hair before trying to achieve a voluminous blowout, conditioner is a vital part of any cleansing routine. Now, you don't have to choose between volume and condition with this new lightweight alternative. Conditioning your hair and adding repair and volume is achievable with new Redken Acidic Bonding Concentrate Lightweight Liquid Conditioner.
Meet: Acidic Bonding Concentrate Lightweight Liquid Conditioner
Designed specifically for clients with fine hair, this sprayable, rinse-out conditioner easily adds bond strength repair and 48 hours of volume**. A first-of-its-kind formula with an effortless application that doesn't add weight, it absorbs quickly into the hair fiber to repair bonds and smooth highly processed, fine hair.
What You'll Love About It:
With no silicones, Acidic Bonding Concentrate Lightweight Liquid Conditioner uses Citric Acid for deep repair that also adds volume. Creating lightweight bond repair*, 48 hours of volume** and non-oily hair**, you'll notice that hair is 4x easier to detangle***, leaving hair feeling lighter than other traditional conditioners.
How To Use:
After shampooing with Acidic Bonding Concentrate Shampoo, spray Acidic Bonding Concentrate Lightweight Liquid Conditioner from mid-lengths to ends to saturate. Rinse, and then style with Acidic Bonding Concentrate Leave-In Treatment.
While this treatment is ideal to use at home regularly, this spray-on conditioner is quickly becoming a fan-favorite in the salon to protect and repair fine hair after coloring or lightening while still achieving a salon-worthy blowout with plenty of volume. Building and repairing hair from color to completion with Redken is now easier than ever for all hair types.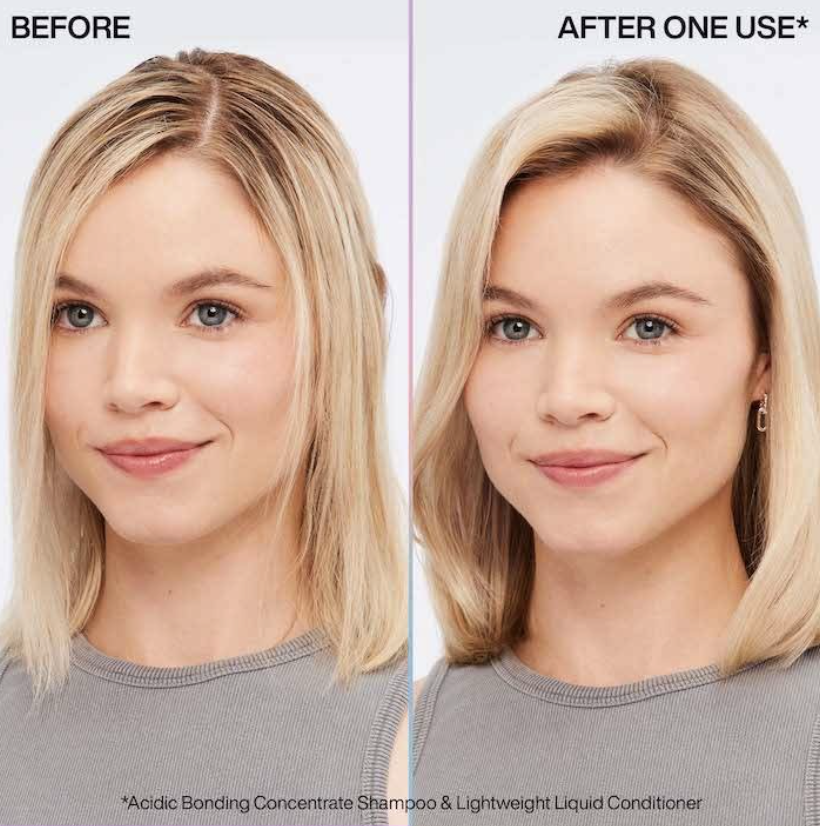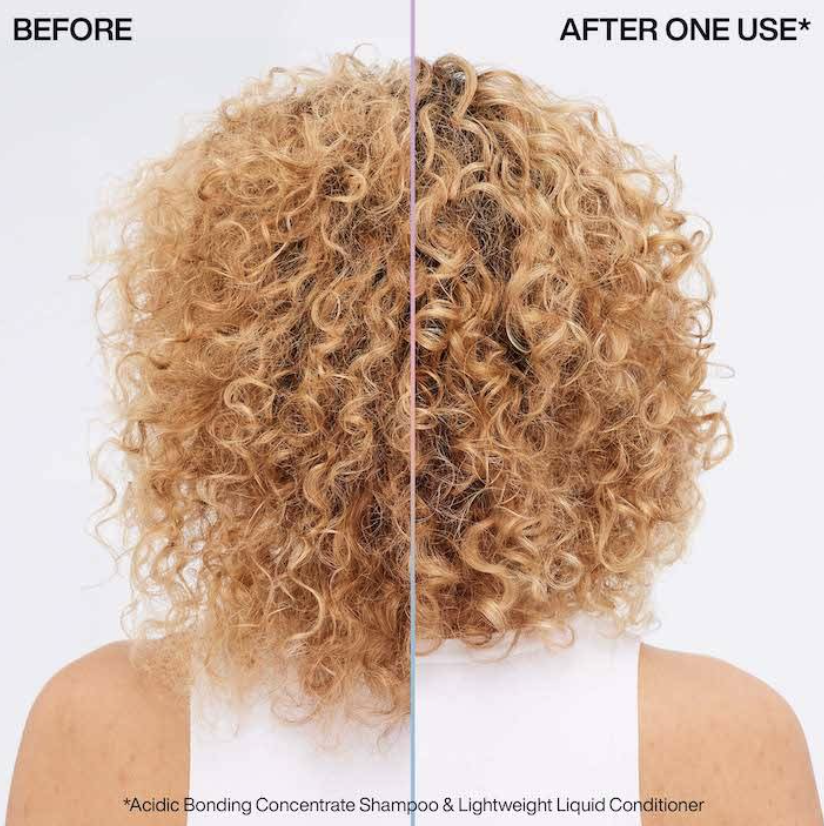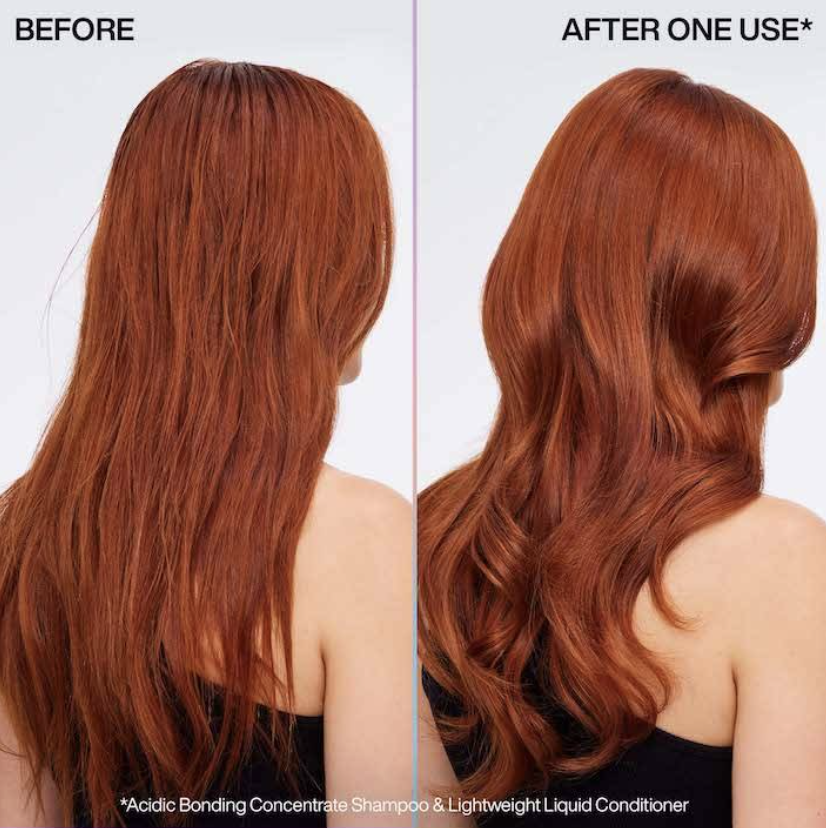 Easy to apply and a must-have to repair hair and add volume, this new lightweight liquid conditioner has plenty of perks!
Hair is 4x easier to detangle***
2 days of non-oily hair**
48 hours of volume**
Lightweight bond repair* creating stronger hair from the inside out for up to +1.5x more inner strength***
*with continued use
**based on consumer test results - system of Acidic Bonding Concentrate Shampoo & Lightweight Liquid Conditioner
***system of Acidic Bonding Concentrate Shampoo & Lightweight Liquid Conditioner Vs. Non-Conditioning Shampoo