You had me at Pollock! While there were many takeaways from the 2018 Redken Artist Connection in Austin, Texas, the most prominent was the energy. It was no surprise to us, Redken is known for their practice of "energy," and we've witnessed this magical feeling at Symposium, on social media, or even just when two Redken Artists meet – it's as if they share a common ground; their passion.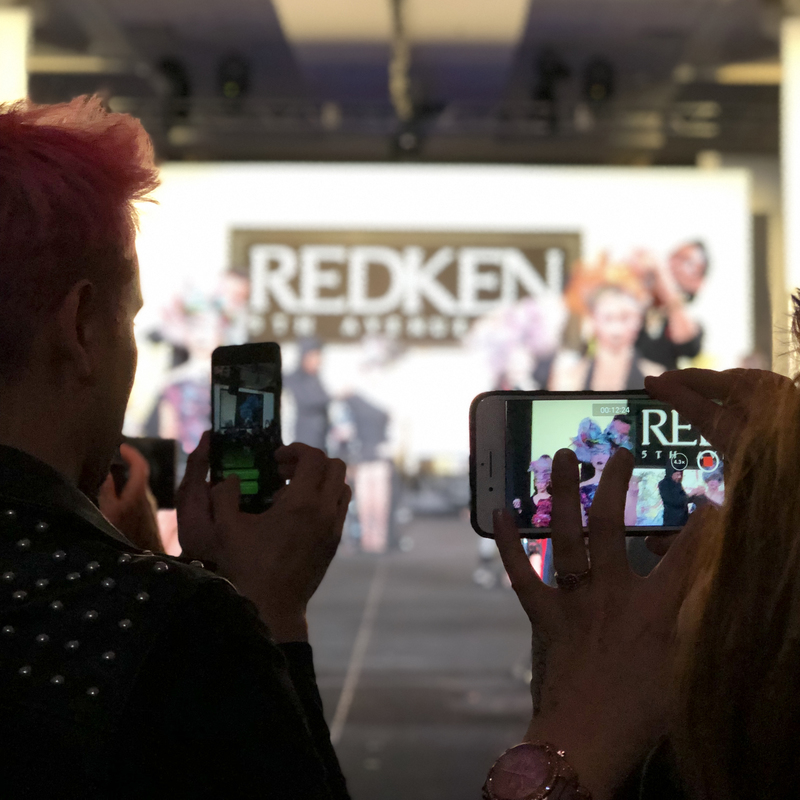 The most inspiring occurrence happened after the event. We noticed that once the presentation or lecture was over, this is when the true work began. There is chatter among the crowds, you hear all the amazing artists walking the halls or even in the bathrooms, taking photos and videos of the events and chatting about how excited they are to implement what they learned or how invigorated they feel to try new things. Inspiration diffuses everywhere from the Opening Ceremony to the final goodbyes with lessons all along the way.
RAC started with an opening ceremony that literally translated hair as art! Drawing on 3 modern artists: Jackson Pollock known for his abstract expressionist movement; Roy Lichtenstein, an American pop artist prominent in the new art movement; and Alexander Calder, a sculptor who created responsive structures that dictated shapes based on touch or air. We loved the literal translation that was eminent in this presentation as it bridged these two worlds that are infinitely intertwined.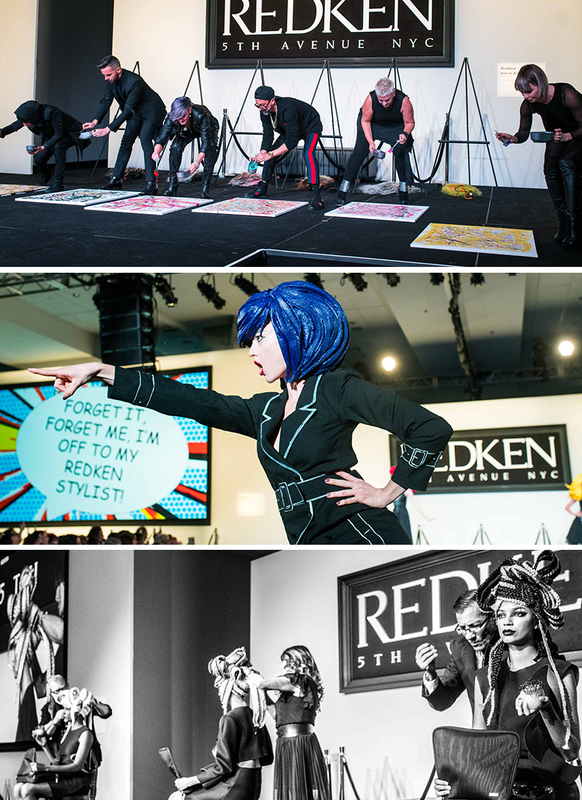 The second takeaway we had from this weekend was the supremely humble way everyone interacted with one another, from influencers to educators, brand executives and Redken Artists; they were all there to "Learn Better, Earn Better and Live BEST" as Redken's VP of Global Education Sheri Doss put it. You really got to know the voices behind the brand and interact with them one on one. No question was left unanswered, no opinion unheard; it was a beautiful creative space within to learn. Reflecting on the weekend, Redken Artist Jorge Joao said, "When I think of Redken RAC I think of inspiration and innovation. It's a place where we can connect with our fellow artists and get inspired. It's also very exciting to see and learn about what's new and coming up with Redken. This event does not only elevate you as an artist but as a person as well."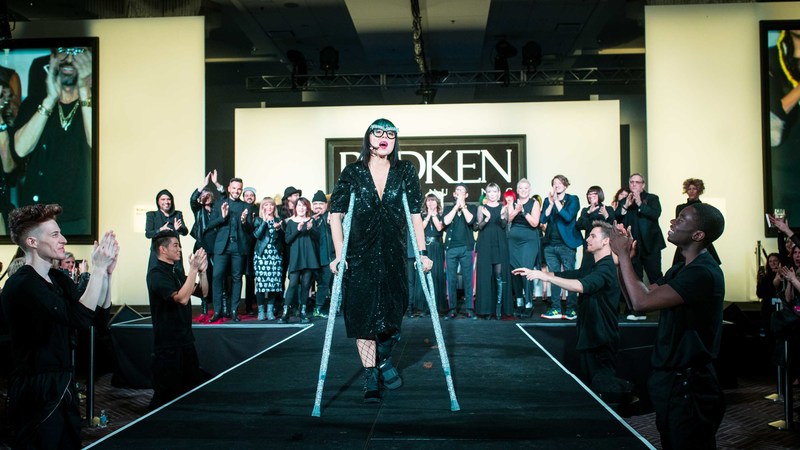 Influential educators drew on the artistry and began to relate specific practices to succeed. Chris Baran (aka Papa Bear) opened by discussing our conscious and self-conscious states. He opened eyes up to the fact that we most often make excuses for our mistakes. Chris Baran spoke to such an innate feeling in us all, giving us those thoughtful intentions to ponder throughout the weekend.
When we chatted with Chris, he opened up to us about his journey through the learning process. He explained that he too used to be scared of making mistakes, "I was terrified of someone telling me I did something wrong - even if they meant it positively. I would react in anger or shut down. I would become aloof, making excuses and ultimately didn't hear the lesson that others were offering and I so desperately needed." He'll be the first to admit, his transformation was not overnight, "but as I worked at it, actively listening to my teachers and mentors without emotion, it shifted my mindset positively. I saw the benefits in advice and while it was risky I would apply it immediately. Frankly, all it took was the decision to change… to transform me and the way I thought. Where I used to get upset, now I welcome the coaching," says Baran. He went on to tell us that we love to say that we "never have enough time," but this just holds us back from learning. Instead, he begged us to stay present and be open, to "celebrate all wins, not just some wins" and to "retrain our brain how to learn." These sentiments were the perfect way to start this truly motivational day.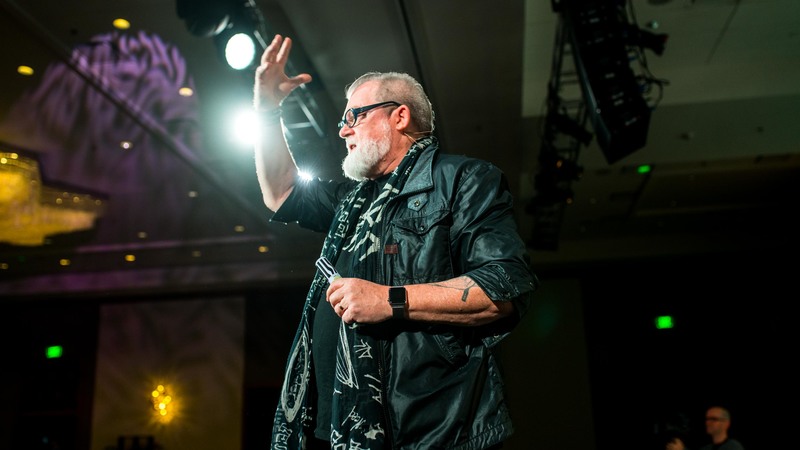 The third (equally important) takeaway was Redken's acceptance and concentration on all things digital for both education, marketing and self-promotion. They have always been early adopters of the digital realm and have invested time in teaching their artists what an important tool it is to embrace. While Doss still has her Milady cosmetology book, she believes that "the evolution of educating the pro has evolved from books to the phone." We have become so intensely attached to our phones that "81% of people don't make a purchase before looking up something on your mobile device first." People spend the time to look up salons on social media, check out products and deliberate over choosing a stylist through their phones before booking an appointment or making a purchase. As GM Shane Wolf graced the stage with Doss, he agreed that it is a "revolution" within the hairdressing industry because the field is leveled if you're using your phone for marketing everyone can reach anyone. "Redken embraces the social media revolution and thrives from it," Wolf said. He wants to know, "What are you doing for yourself, to grow your brand, and how do we support you in that?" This is a welcomed and delightful message among an industry that historically fights change.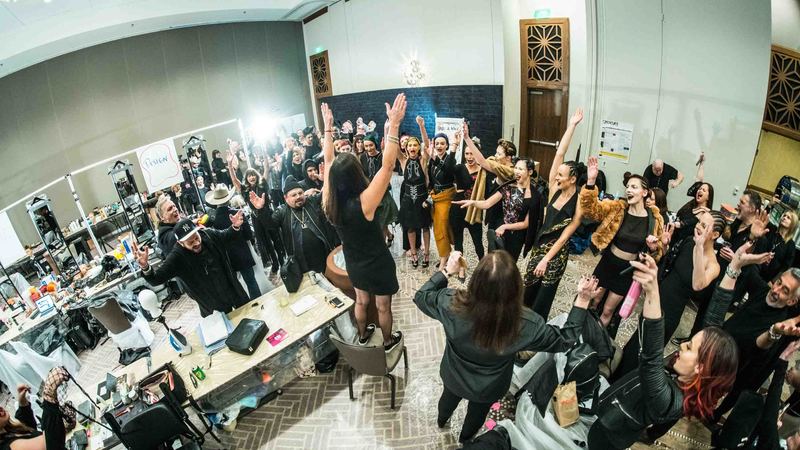 As a witness to all of the ways Redken is doing things right, we also had a front row seat to watch the influence unfold first hand. As a young girl from the audience said, "I don't know it all, I love it all," she sparked an excitement in the educators because their teachings were subconsciously ringing true. The Redken Artist Connection was all about inspiration and education. Through education, you open yourself up to learn and grow, and by accepting that you might not know it all yet still love it anyway. Having the pride enough to admit where you need to grow is the first step to learning with intention. Chris Baran's biggest piece of advice to other artists is: "Fail your way to the top. Take the advice of others - with this one caveat. Some people are there to help, some aren't. If you respect their advice - take it to heart and do it. If you don't - Smile, say thank you and walk away."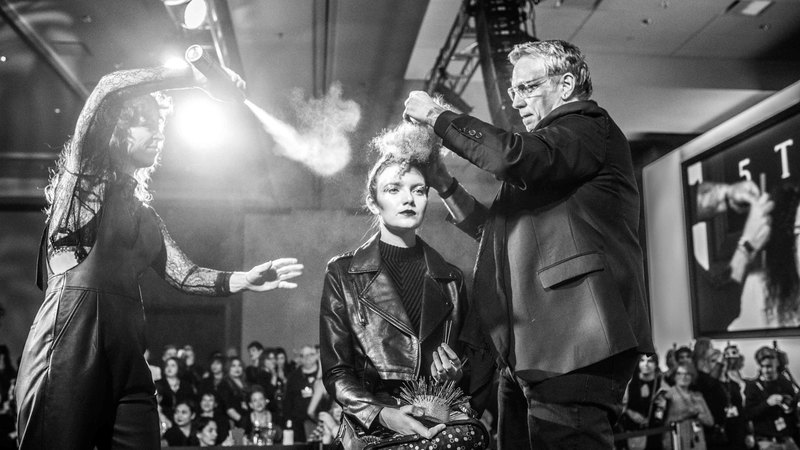 "I always leave RAC feeling re-inspired," Redken Artist Matthew Tyldesley said "my biggest take away was understanding the difference between 'Outcome & Result.' Outcome is what one desires and Results are sometimes what one does not always expect. As a facilitator, one has to create a learning environment for the learner. In order to get new results, the learner has to be open-minded to learn something new, which will guide both their outcome and give them the results they actually want." As both a teacher and a student, Tyldesley embodies what it is to be a part of the brand – he is open to both learning and teaching while nurturing his creative path. A trait that we saw in everyone: as they teach, they learn. They listen to their audience and they want to know what they can do to support the artist.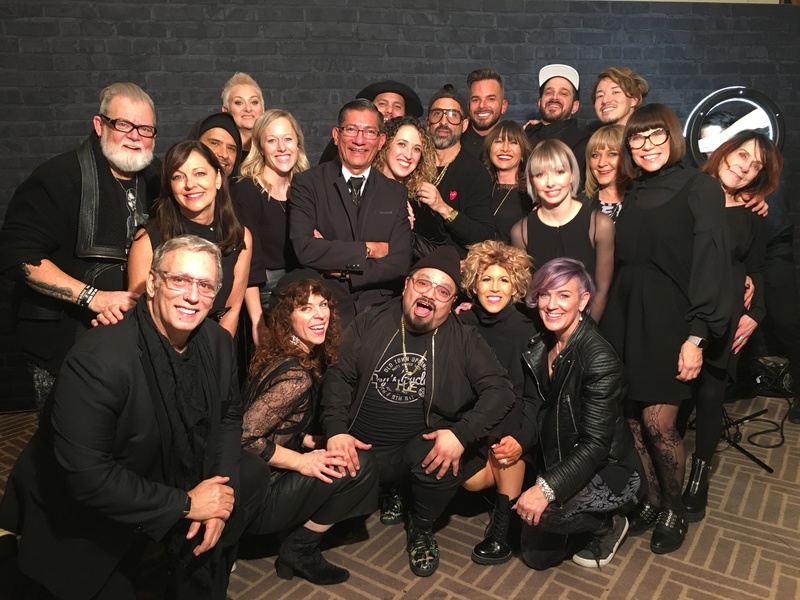 What is truly amazing is seeing the ever-present culture from top to bottom. Shane Wolf added that at every meeting they start with ENERGY and end with HANDS IN THE MIDDLE, ensuring everyone feels included. We love the way that Redken embraces individual personalities and helps their strengths shine through. Whether it is by promoting their artists on social media or creating events such as RAC and Symposium, they give their artists a creative playground to express their BEST selves.
---
Stay tuned for even more Redken events and education coming your way! Be sure to stalk Redken on Bangstyle, check out their latest tutorials and follow them on Instagram @Redken for daily updates!