Texture can be created within a style in a multitude of ways. You can add it by creating layers and shapes in a cut, using hot tools to create curls, crimps or waves or simply with a spritz of a product. We've found that the latter is the most universal way to create movement, touchable hold, and an undeniably sexy finish and with Redken's Dry Texture line you'll get it all! If Fashion Weeks were any indication this season, texture is not going anywhere, and if anything, it is making a prevalent impact on styling trends both on and off the catwalk. 
If your client is a pro with a curling wand or knows how to wield a blow dryer and a round brush, educate them on how adding a texture product to their finished look can take their style to the next level. If they are looking for a change but can't commit to a high-maintenance look, a product is key for them. Every client wants that lived-in cool girl texture they see up and down the runway and their social media feed but all too often, they don't understand how to achieve it. With Redken Dry Texture clients will be able to achieve effortless "I woke up like this" looks in an instant. Whether you're applying the product to freshly washed or second-day hair – there is a Dry Texture product for everyone. Take a peek at the Dry Texture line below and see how it was used backstage at New York and Paris Fashion Week!
How To Use It In Salon or At Home:
Redken Dry Texture Triple Dry 15: This dry texture finishing spray is a lightweight product that adds airy texture and provides touchable hold. This styler has a barely-there feel that will easily refresh and reenergize your style for a flawless finish.
Redken Dry Shampoo Paste 05: This product is a must for second-day strands. It is a hybrid of dry shampoo and styling paste as this easy-to-use formula absorbs excess oils and adds undone texture and lift to your style. Formulated with charcoal to rid your scalp of impurities, this reworkable styler refreshes your look and adds light volume without leaving behind a white, powdery residue.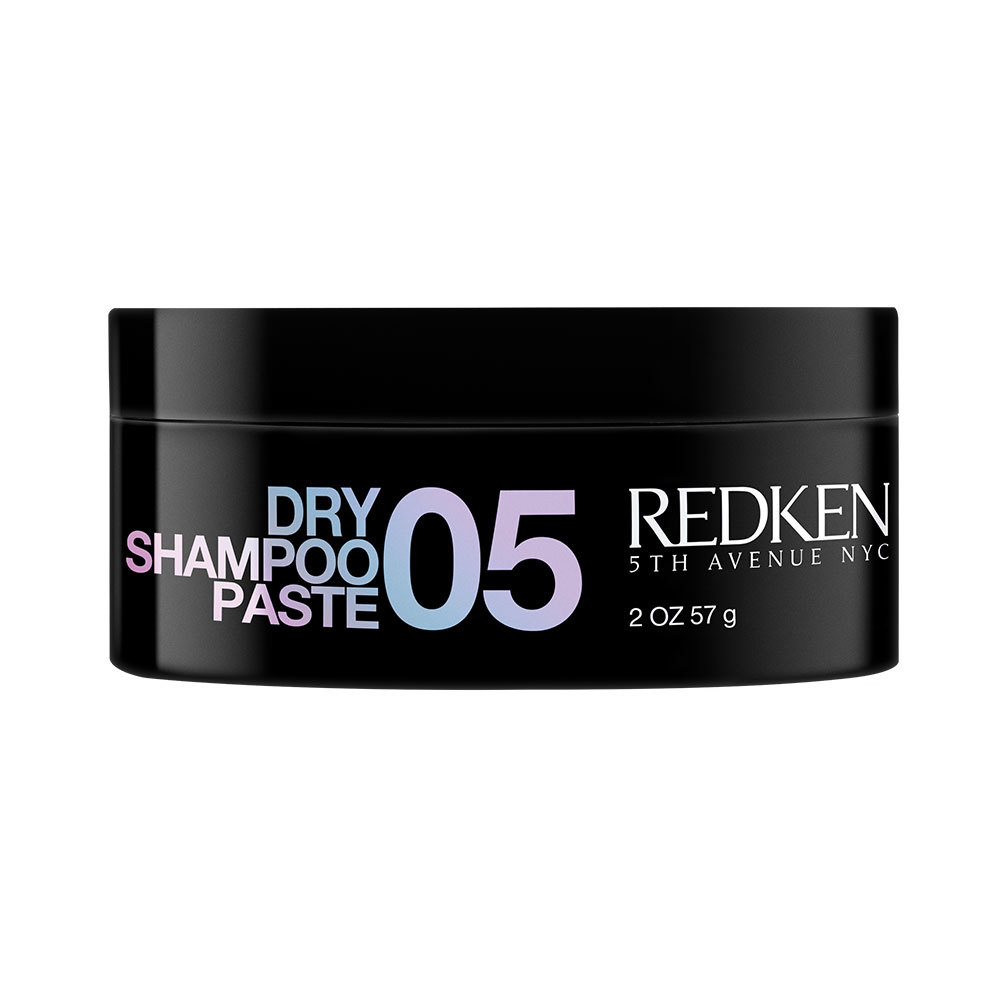 Redken Dry Shampoo Powder 02: This powder contains charcoal to absorb oils and impurities, and with a non-dulling formula you'll never have to worry about visible residue. Simply shake at the root and massage this dry powder into the scalp, then brush through to disperse and refresh your lengths.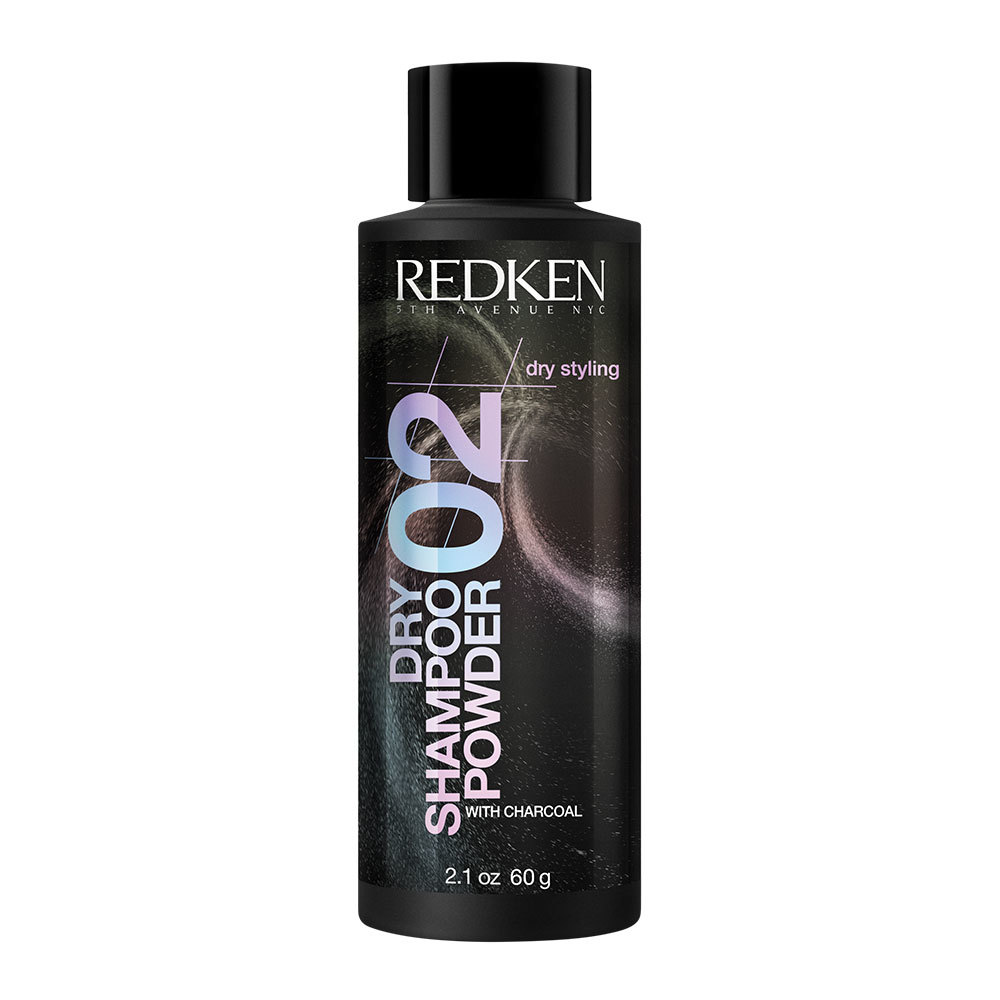 How It Was Used On The Runway:
MARC JACOBS
While accessories were a prominent trend all throughout fashion month, Redken Triple Dry 15 proved to be a standout accessory as well.  "The Marc Jacobs show this season is all about simplistic beauty," said Redken Global Creative Director Guido Palau. "Marc decided he wanted to go lighter this season with a soft, clean look to the hair. He really wanted to emphasize real beauty and simplicity. I'm using Redken Triple Dry 15 to get this soft, modern texture, with a hat to complement that's a bit of a nod to the past. The clothes are very done and grand, so we left the hair feeling easy. There's a nonchalance and sophistication to this ease." Keep reading to see just how Redken Global Creative Director Guido Palau created that sweet sophistication with Dry Texture!
GET THE LOOK:
Start with clean, freshly washed hair using Redken Frizz Dismiss Shampoo and Conditioner.
Towel dry your hair until slightly damp.
Side part your hair and gently brush through with a wide-toothed comb.
Allow your hair to air-dry naturally.
Once fully dry, spray a few spritzes of Redken Triple Dry 15 to add in some texture and effortless softness.
Run your fingers through your hair to further soften and create the effortless bends. Add a barrette on one side for added flourish.
SACAI
As with many of the shows this season, layering was a significant trend up and down the Sacai 2019 Fall/Winter runway at Paris Fashion Week. As volume and an altered silhouette proved prominent the hair echoed this theme by utilizing Redken's Dry Texture line to give it subtle intrigue and bring the style to life. "The hair at Sacai is very simple, very natural," says Redken Global Creative Director Guido Palau. I'm blowing it dry for that luxurious texture we see a lot. I'm using Triple Dry 15 to texturize the hair giving it a little pieceyness. They've all got a center part done for that very cool hair we see because it makes everything look modern."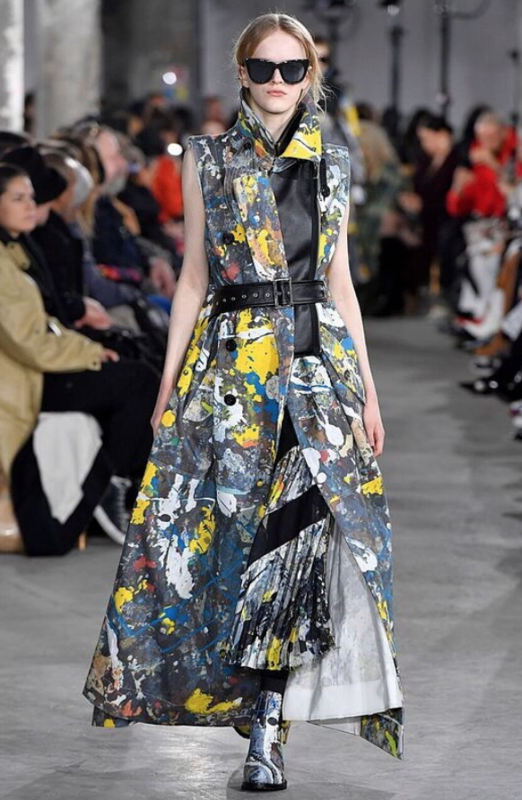 Instagram//@sacaiofficial
How To Get The Look:
Start with clean, freshly washed hair using Redken All Soft Shampoo and Conditioner.
Apply Redken Satinwear 04 into damp hair and blow dry.
Use fingers to create a center part, and then use a medium barrel curling iron to create a slight bend in the hair if needed.
Spritz Redken Triple Dry 15 into the lengths for added texture to finish the look.
---
Be sure to follow @Redken on social media for the latest updates and tag us in your #RedkenReady looks!