As the season's change and guests begin to ask for lighter and brighter levels, you'll want to be ready to meet their every need. From beachy blondes to pastel hues and the brightest of brights, you'll need to first lift their hair to get the results you both want. Keep reading to see our favorite shades for the upcoming season and the latest Redken release that will bring lighter, brighter levels to life!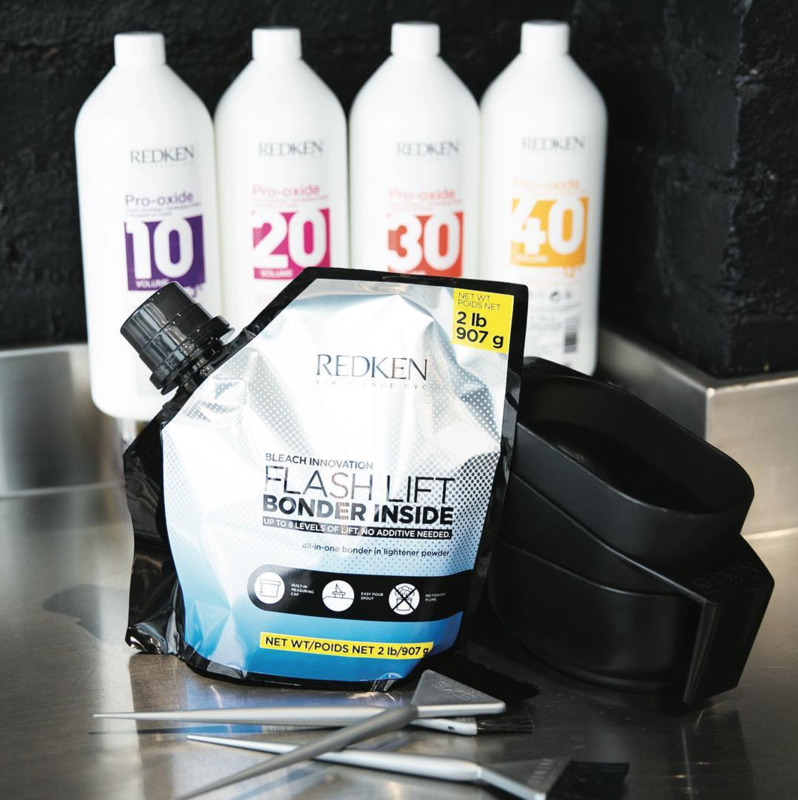 With the latest release from Redken, stylists are finding it easier to achieve the shades they're looking for without compromising the integrity of their client's hair. New Redken Flash Lift Bonder Inside is a revolutionary new product that allows for up to 8 levels of lift! Redken Flash Lift Bonder Inside lifts hair to the optimum levels, it also restores and reinforces weak bonds within the hair allowing you to achieve lighter, brighter levels. The other great part is that this formula can be used both in on scalp and off scalp applications and doesn't require a bump in developer!
Honey Hues
Blondes went wintery platinum during the cold months, and this season we'll see them warming up with more golden undertones. While babylights ruled the streets last season, we'll see more all over color bumps and a return to beach-chic looks with more prominent placement. Utilizing Redken Flashlift Bonder Inside, you can balayage and foilyage client's to your heart's content. With 8 levels of lift, you won't have to worry about getting them light enough.
Pastel Hues
If fashion week was any indication, pastel hair isn't going anywhere this season. We saw Redken Global Creative Director, Guido Palau take models at Marc Jacobs SS19 on a pastel ride and this season, Redken Brand Ambassador Rodney Cutler agrees pastels will be everywhere. You can find ways to use them to subtly add to your client's shade or with an all over wash of color. To achieve beautiful pastels, it is important to properly pre-lighten the hair. Be sure to advise your client about the process and pick up Redken Flashlift Bonder Inside, which gives stylists the same lifting power as Flashlift without having to bump up the developer!
Vivid melts
If you were at Redken Symposium 2019, then you already know what we're talking about. But, just in case you weren't - Rebecca Taylor's vivid melt is the hair color inspiration of the season. Combining blue, yellow, and magenta, she created a color no one else could have dreamed of. To get there, start by pre-lightening hair before applying your fashion shades. When creating more geometric shades, Rebecca advised to "Start off with more minimal designs, like ombres and sombres and then take clients on your off days, for free if you have to, and start experimenting with more geometric shapes, graphic colors, and application techniques." Another pro tip is to try out the Shades EQ Processing Solution for Precision Application, it will give you more control and definition within your colors!
Redken Flashlift Bonder Inside was created with the hair artist in mind, striving to create tools to further your abilities as a colorist
!
---
Be
sure to follow @Redken on social media for the latest updates and tag us in your fashion-forward looks!