Rounding the corner of our "new normal" and ushering a season full of innovation, this year Redken presented its first-ever Redken Symposium Virtual Connection 2021. Diligently ahead of the trends, this new take on a much-loved event allowed for stylists and salons everywhere to partake in the education, connection and inspiration it is known for, from the comfort of their own homes. Something we will undoubtedly be seeing more of in the coming years.
Attendees were still given the chance to virtually "walk" the Gallerie, attend classes and add to their swag bags, but with a new virtual spin. Additionally, classes are available for a full 30 days post-show in case you missed anything or wanted to go back and watch again! Plus, you were given the ability to add class resources to your virtual swag bag and even email details to yourself for later reference.
An additional benefit of this new digital medium was that it allowed attendees to see more classes and not miss a beat on the Gallerie floor due to conflicting class schedules.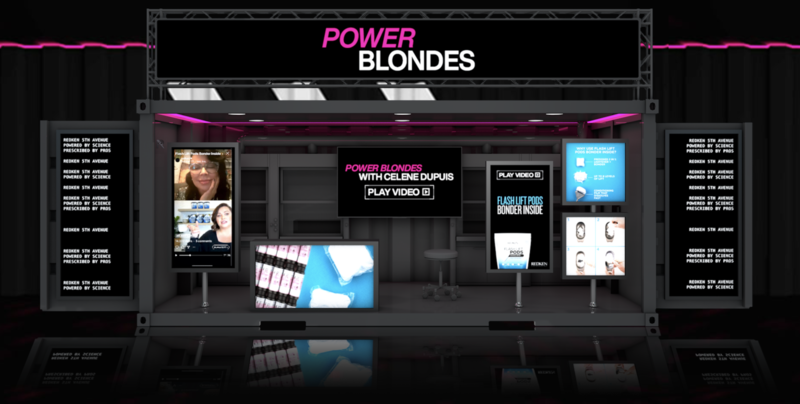 As you enter the platform, the event began with a welcoming note from Sheri Doss (aka DJ Sparkles), the Redken VP of Education, Worldwide. The Redken Bash kicked off with DJ Sparkles and music from the Vargas brothers in true #RedkenReady fashion. Monday sessions were equally as exciting with interactive moments, classes, and special sessions with access to Sam Villa, Chris Baran, George Garcia, Brayden Pelletier, Lori Zabel, Justin Isaac and other wonderful Redken Artists.
As always, attendees from all over the world were given the tools to Learn Better, Earn Better, and Live Best! As we usher in a new era, the creativity and the interactive sessions experienced at Redken Symposium Virtual Connection 2021 gave us all the inspiration we really needed to grow and succeed in the future.