As stylists, we know that product is the key to crafting a solid hairstyle from concept to completion. While some choose products for hold, manageability or finish, others choose them for their aroma. With the latest release from Redken, they've managed to wrap this all up in one. A fan favorite, Triple Take 32 is now available sans a strong smell with the latest: Triple Pure 32. With the same strong hold, flexible finish, but now without a heavy aroma. Whether this is more desireable for you or your clients, now you have the option!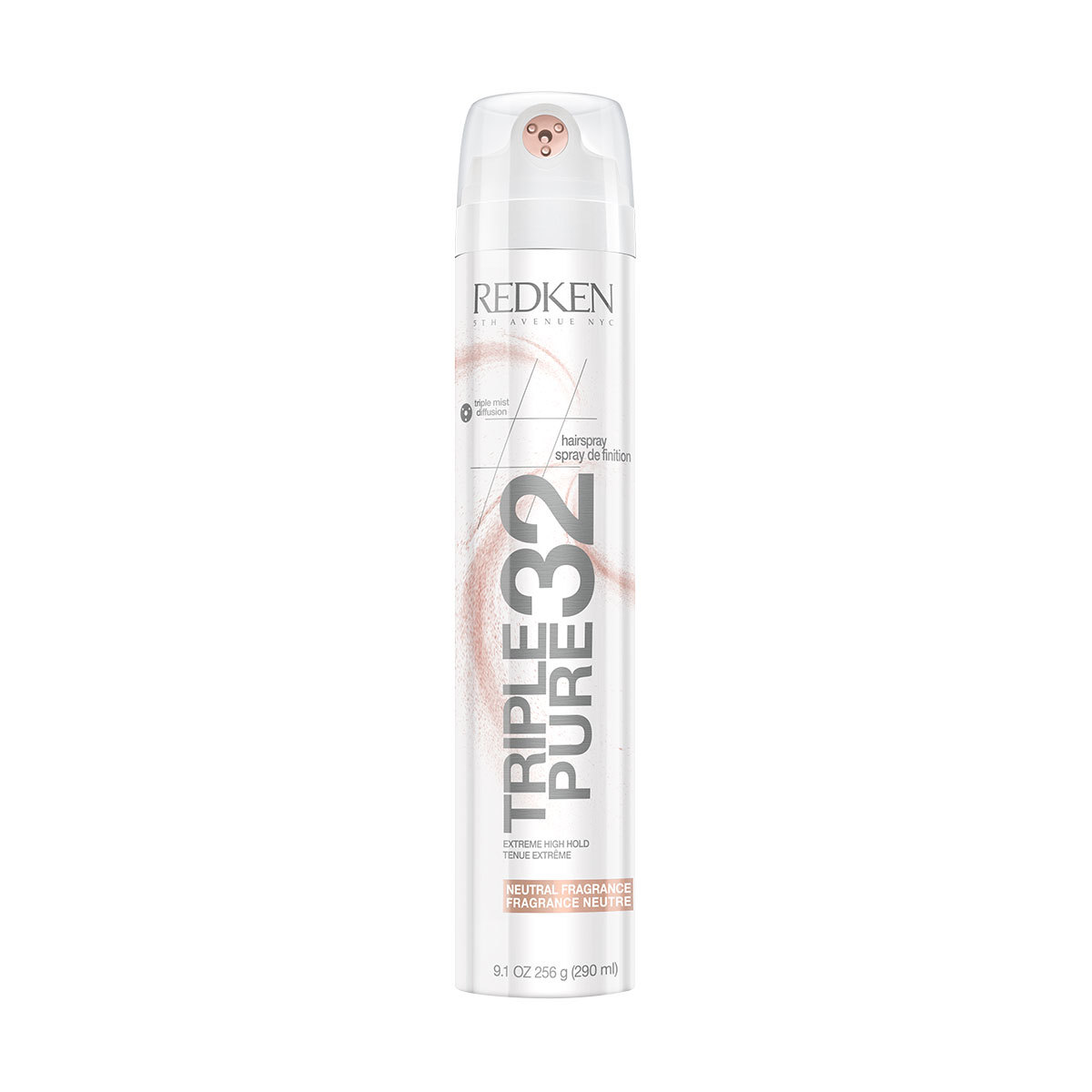 Not only will you love the new light aroma, now you have an Instagram-worthy crisp white and rose gold bottle to display on your station. This hairspray also features our beloved, patented tri-actuator that you can find on Triple Take 32 for a superfine, even mist.
Whether utilizing it in the salon or on set, hairspray is a must-have. Not sure if this is the right choice for you? Hear Redken Brand Ambassador Chad Wood gush about why he loves this new release.
"I always have a high-hold hairspray in my kit. It's the perfect product that works with you: you can spritz it directly on your client's hair for a high-hold finish without any crunch or residue, or spritz a bit on your palms and run it down your lengths for frizz control with a looser hold. The neutral fragrance in the NEW! Redken Triple Pure 32 Hairspray is great for picky clients who don't like a strong smell. Plus, everyone keeps asking me about the rose gold bottle – it really stands out in my kit!" - Redken Brand Ambassador Chad Wood.
The new bottle is a great conversation starter for clients and can easily be used to upset products in the salon. Speaking of salon sales - be sure to check out our top tips of the season. Eager to try the new product and put it on display at your station? The NEW! Redken Triple Pure 32 Hairspray will be available in SalonCentric and on SalonCentric.com starting September 2019.
---
For more color formulas, tips, and tricks visit www.redkensalon.com/, follow along and tag us in your creations on social media @Redken!