A ponytail is a great way to change up your go-to style or refresh second-day strands. Whether you're prepping for your next virtual celebration or simply want to try something new on at home, the bubble pony is a great way to add interest with ease. Anna Peters, Sam Villa ArTeam Member and Owner of re:TREAT Color + Hair Design Studio @anna_hair_retreat, has created a Ring Braid Bubble Ponytail with a trail of delicate rings adorning the crown and textured tail. The beautiful thing about this look is that it is so versatile it works for any occasion from walking down the aisle to a music festival. The silhouette grows into more of a boho vibe as the texture expands.
"This look is so fun and quick to create…and is something new you can offer clients," explains Peters. "The Sam Villa Textur Iron is the secret to making the braid and tail pop with texture."
Step-by-Step
Step 1: Starting with a center part, take a 2" deep section around the hairline. Spray Redken Iron Shape 11 for heat protection and apply the Sam Villa Signature Series Textur Professional Texturizing Iron to the base of the hair working it 2". Compress the hair at the crown where volume is wanted as well.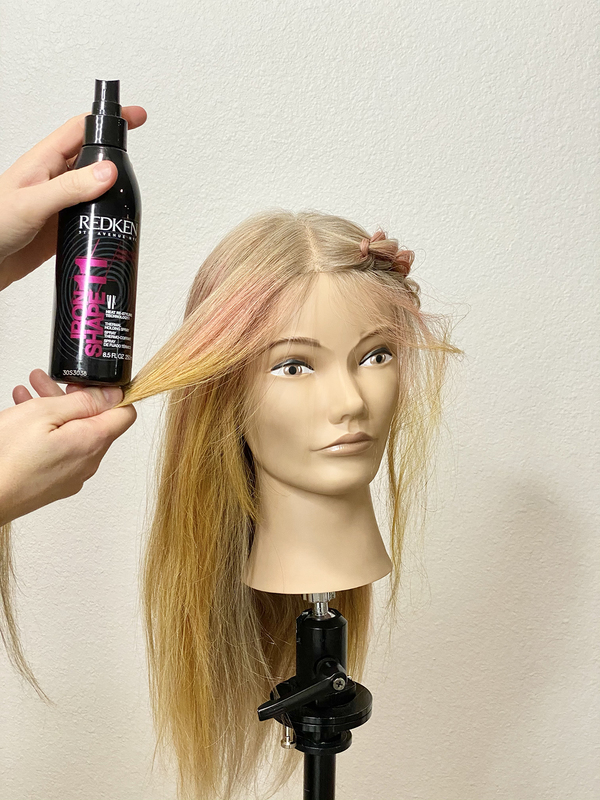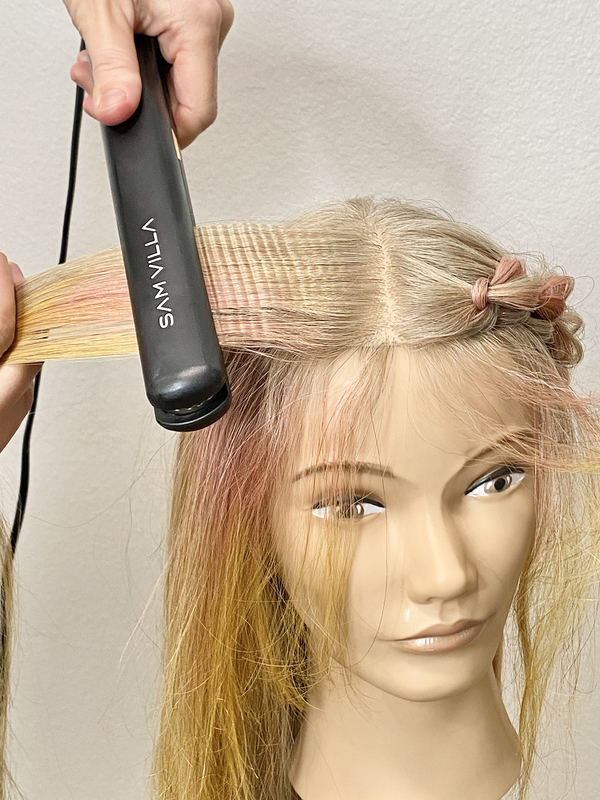 Step 2: Starting on one side of the center part, use a Sam Villa Signature Series Tail Comb to take a diagonal forward section creating a 2" triangle. Take a small section of hair from the bottom corner of triangle. Hold one section in each hand tightly in thumb and index fingers. Flip ends of small section up and behind large section, reaching through to grab ends of small section and pulling into a knot/ring. It should look like a delicate ring. Join ends together.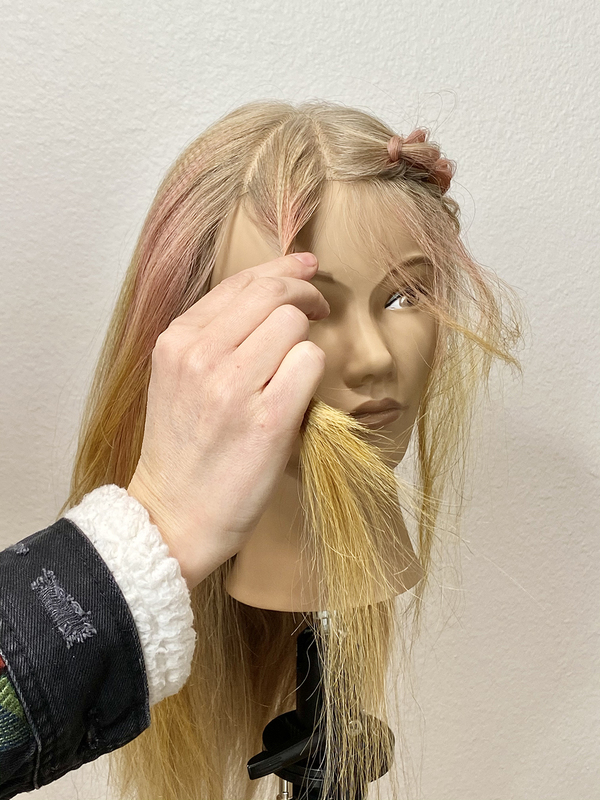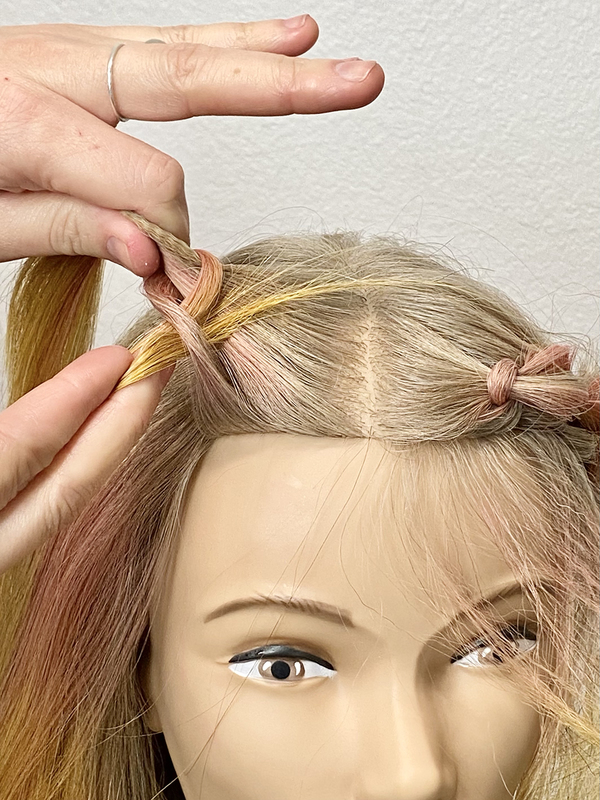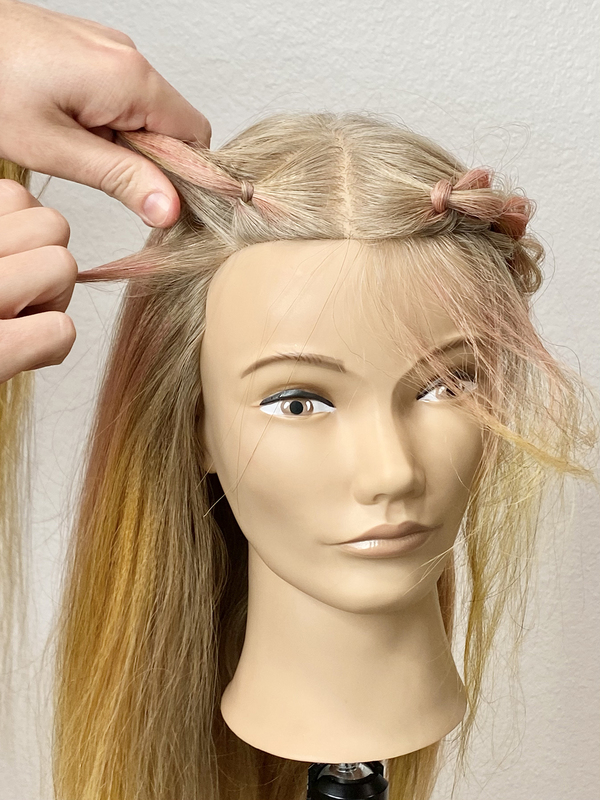 Step 3: Gather another 2" triangle of hair below and join with previous section. Take a small section of hair from bottom corner and create another ring. Continue around the hair line to right behind the ear. Secure last ring with an elastic. Repeat this process on opposite side of the center part stopping behind opposite ear.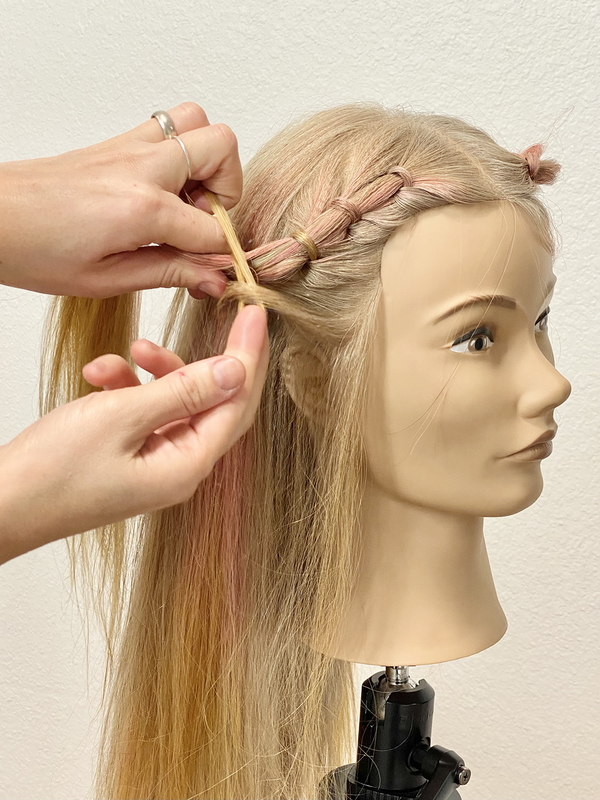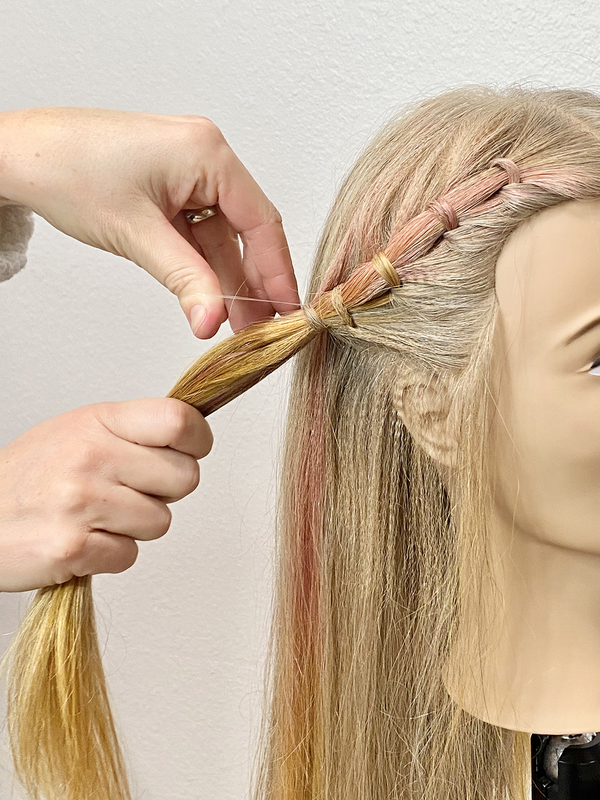 Step 4: Gather both sections behind ears and create a ponytail in the center back. Join that ponytail with hair beneath and secure with an elastic. Wrap section of hair around to hide elastic. Gently pull and expand each section of hair between rings with the tail comb and pincher fingers.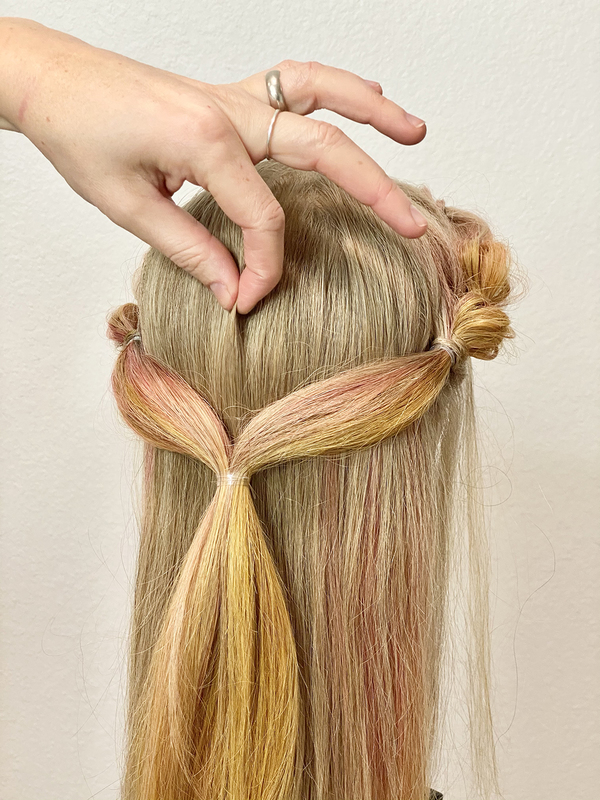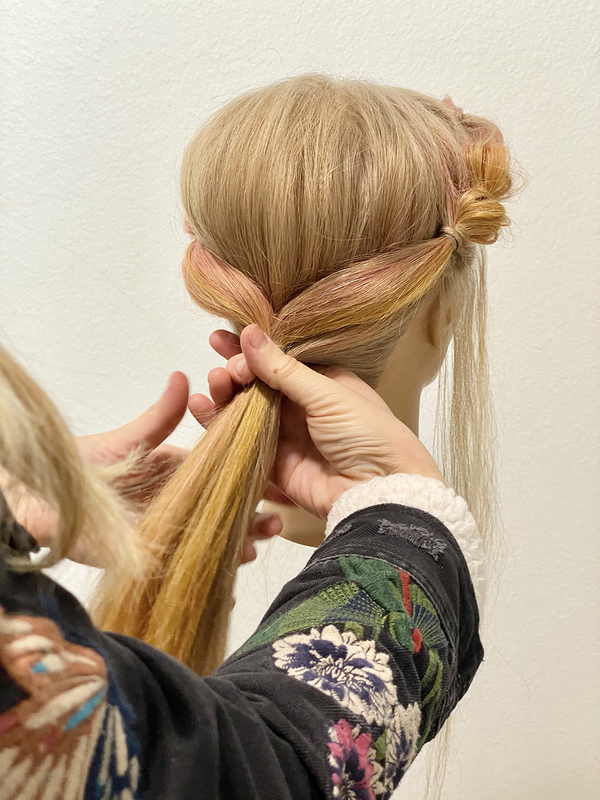 Step 5: Use the Sam Villa Signature Series Sleekr Professional Straightening Iron to create waves through the ends of ponytail by turning the iron horizontally in and out down each section of hair. Massage hair with fingers to expand volume.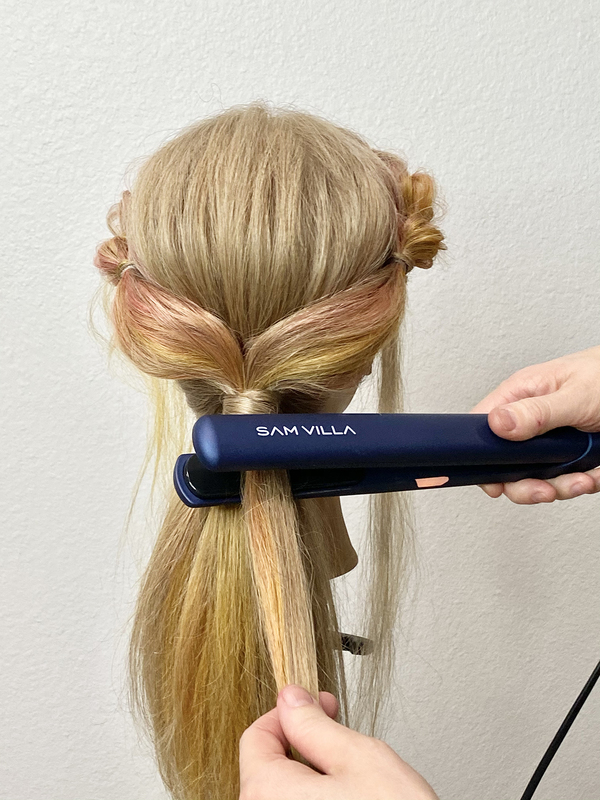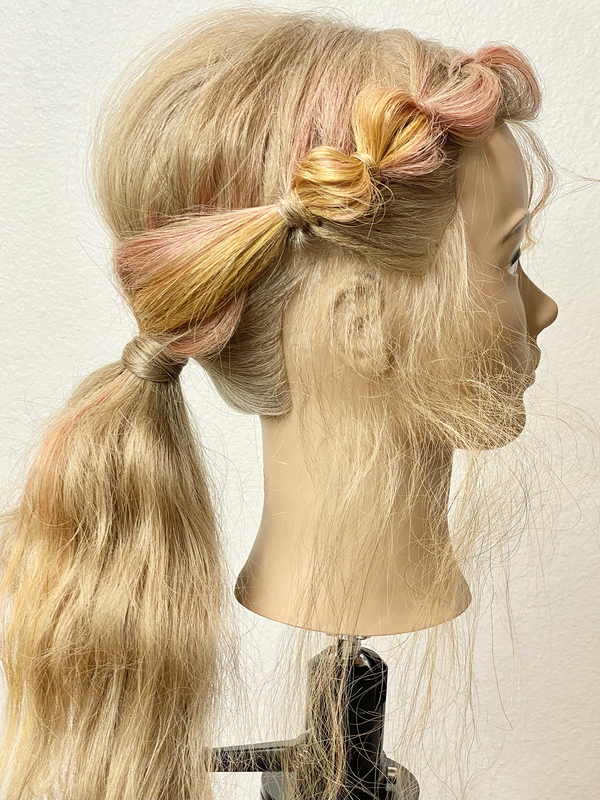 Product & Tools To Get The Look:
Watch Peters craft the entire style, step-by-step during a "Transformation Tuesday" episode. For more inspiration explore the weekly educational offerings from Sam Villa and team here.