Curls really are a girls best friend! Perfect for any occassion, it's our go-to hairstyle for some of the most important events in our life! We also have all felt the frustrations of spending hours curling our hair, only to leave the house and within minutes those lucious curls are gone! Ah, the struggle!
Every hair type requires a different approach when it comes to getting our curls to last. Fine hair tends to need a more aggressive approach because of its smooth texture, whereas coarse hair requires less. Check out these tips to ensure those gorgeous curls won't go anywhere!
Prep: Prepping the hair properly is just as crucial as your heat protectant spray!
• Blow Dry: Be sure to dry the hair completely before adding any curls. Depending on the curl that you are going for, you can stretch dry the hair with a boar bristle brush or use a paddle brush to straighten but not smooth out, this will add more texture to your curls.
• Texture: Using a tool like the Sam Villa TEXTUR® Texturizing Iron will disrupt the texture of the hair. When the texture becomes disrupted it adds more hold and volume to the curls. Check out our tutorial on scrimping, a technique that is done prior to curling to distrupt the texture for more hold.
• Braids: Another way to add natural texture and subtle waves prior to curling is adding 1-2 braids before you go to sleep. When you wake up in the morning, simply take out the braids and add your curls!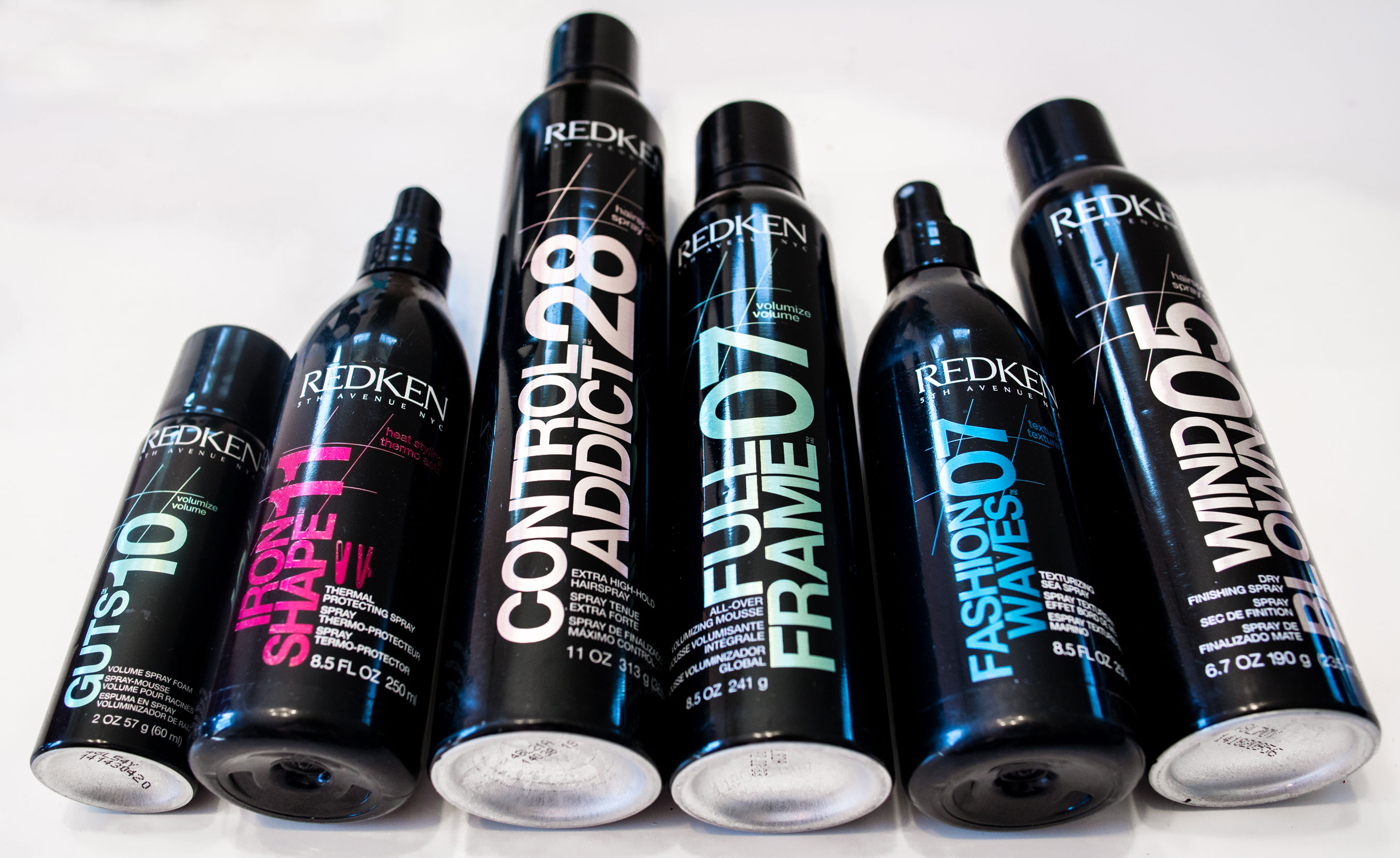 Product: Product is not an option, it's a necessity.
• Mousse: Apply an all over volumizing mouses to the hair prior to blow drying. This creates volume and more texture for your curls to latch on too. We recommend using Redken Full Frame 07.
• Sea Salt Spray: Another method to add texture and curl prior to your blow dry is to apply a sea salt spray such as Redken Fashion Waves 07. This creates a wave but also adds hold to the hair. You also can apply after styling to set curls.
• Heat Protectant: Mary Urban, Sam Villa Support Artist suggests you, "begin by spraying each section with a heat protectant, such as Redken's Iron Shape 11, it has a medium control factor that helps with hold as well as protects from the heat."
• Texture Sprays: After curling the hair, follow with spaying a texture spray to the hair! This will help hold the curls in place and yes, add more texture! If your hair tends to fall flat just shake up the hair to bring it back to life, no need to add in more product. We recommend using Redken Wind Blown 05.
• Finishing Sprays/Hairsprays: After curling and adding your texture spray, always finish with an extra hold hairspray. Our favorite is Redken Control Addict 28, it's guaranteed to hold your curls in place without the added crunch!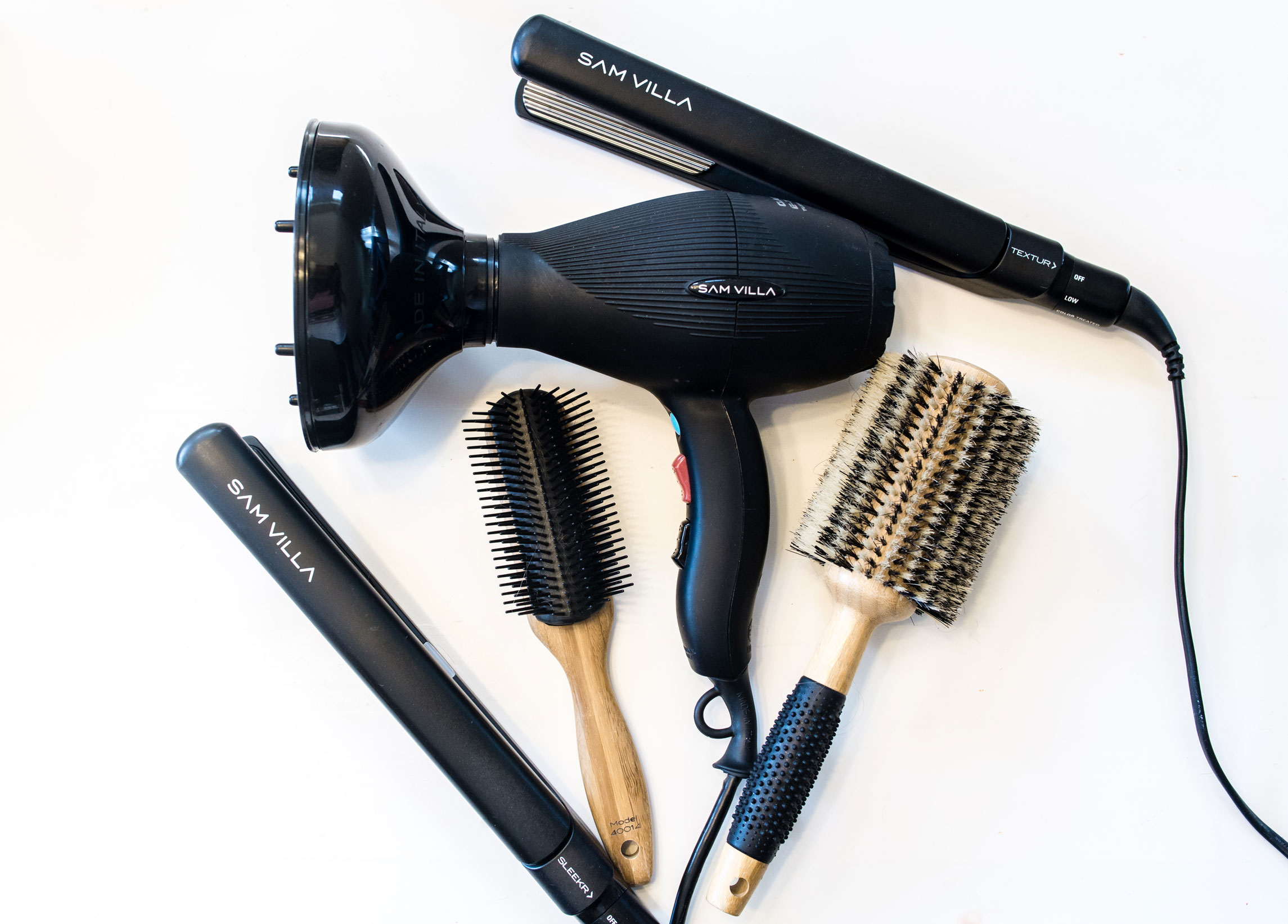 Tools: There are many options to adding curls, from your traditional curling iron to the flat iron! Everyone's hair reacts differently so test out each tool to see which works best for you!
• Flat Iron: The flat iron is a popular tool these days to add just about any type of wave or curl. Because both plates are heated evenly, your hair is getting more heat applied to all sides of the hair, creating a longer lasting hold. The flat iron can be a tricky technique to learn. We suggest practicing with the iron off first then once you have the technique down then start with a low heat setting and work your way up! We recommend using the Sam Villa SLEEKR® Flat Iron, this iron has three heat settings, including a special Color Treated setting that will prevent color from dulling & fading, and rounded plates that prevent the hair from snagging, especially when curling the hair!
• Curling Iron: This traditional tool has worked wonders for many years but can be tricky to get the curls it creates to last. Remember to always let the curls set after curling, you can pin the curls with bobby pins for cooling or simply set the curl in your hand for a few seconds and then release.
• Diffuser: Using your diffuser will create a more natural and textured curl. Try using a deep bowl diffuser for even heat and airflow, like the one the comes with the Sam Villa Ionic Blow Dryer!
Because everyone's hair is different, we recommend giving each of these tips and tricks a try to find which works best for your hair!
For more articles, tutorials and products visit Samvilla.com!