What causes hair to frizz?
While many attribute the great downfall of frizz to moisture, the harsh reality is that the lack of moisture within the strand is actually the cause. When hair is dry — whether naturally or because of damage — the hair attracts moisture from the environment, therefore leading to a frizzy appearance. Catch up on these tips to stop the problem in its tracks as we transition into one of the driest seasons of the year.
The Lack of Moisture
Although many attribute moisture in the form of rain and snow to the winter months, the environment around this time of year is naturally very drying. The drop in temperatures, especially at night while we sleep, can dry the hair out to an unhealthy extent. You've probably noticed more chapped lips and dry cuticles, so just think about what this weather is doing to your hair!
Combatting the Effects of Frizz
Amping up your water intake and turning down the radiator is among the first things you can do to combat the drying nature that causes frizz. However, in addition to this, you'll also need to add an oil-based element that can trap moisture in the hair while repelling against the elements. Enter: Redken Oil For All.
Product Picks
If you're looking for a single product to add to your winter regimen this year, reach for Redken Oil For All. This formula is quickly becoming a must-have for its ability to be used on all hair types and weightless finish. The beautiful thing about it is the ability to lock in moisture to the strands without creating that dreaded oily feeling. In addition to this, Redken Oil For All is a multi-benefit oil — from reducing blow-dry time to smoothing frizz, adding instant shine, and providing heat protection, this oil is an all-in-one time-saver that will also save your strands this winter. Apply to damp hair prior to styling or on dry strands in need of shine, control or extra nourishment.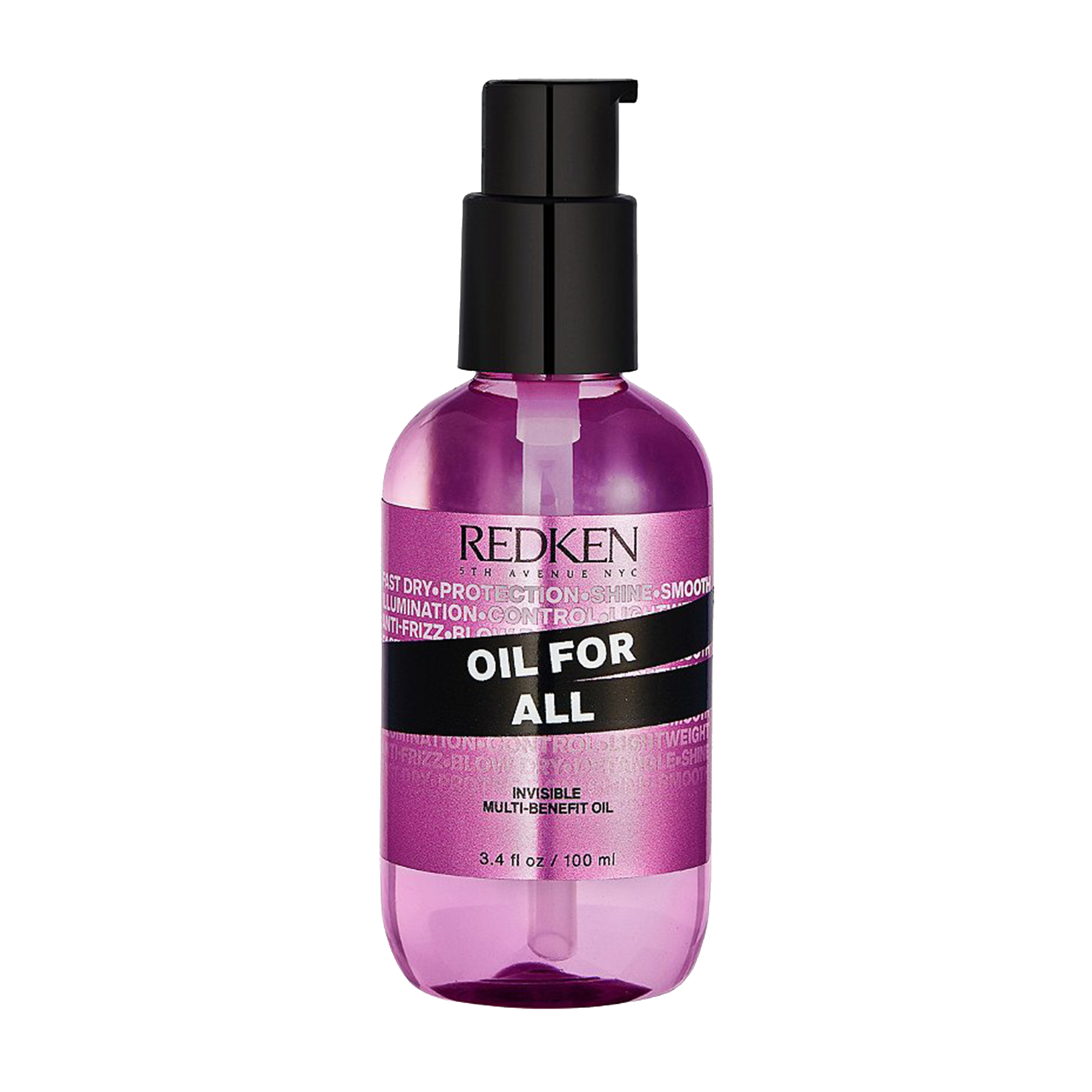 Have highlighted hair? Check out these winter tips specifically for you!