The countless Mercury in Retrogrades and current climate surrounding the Coronavirus pandemic have taken their toll. And while when in the salon we often skip lunches and order takeout because there's no "time" to make a real meal, prefer makeup wipes over washing our faces and have gotten a little too good at putting on our makeup in the car, self-care has never been as important as it is now. Let's take the time to redefine our routine and start taking care of ourselves so we can get through daily life with guts and grace! Keep reading for our favorite ways to de-stress and rejuvenate this season.
Keep Your Focus
The key to getting a self-care routine that sticks lies in our ability to be consistent with it. Whether you take a few minutes each day or a few hours over the weekend, find the time and find a focus that makes you happy. Start small and make a habit out of it.
Do It Your SELF
"Self" is the key word in the self-care game here. The problem is that our culture has started tagging and hashtagging their self-indulgent blowouts and facials as "self-care" when in reality, it isn't. Self-care isn't just about a treat to your self; it is about making time to do things for yourself and essentially with yourself. If your view of the subject has become skewed, take time to turn inward and get to the center of things again.
Digital Detox
While you may be tempted to blast your "selfie-care" all over social media, the opposite is really what your body, mind, and soul really need. Keep this little treat for yourself, you don't need to share it with the entire world. Put down the device and pick up a book instead. When's the last time you thumbed through a physical book – the smell of the pages, the satisfaction of flipping the pages and the feeling that comes over when you get to move your bookmark a few chapters down. Play like it's the 80s again and get back to basics. Whether you do this once a week or try and shut everything off 30 minutes early each night, chances are you'll get better sleep, wake up feeling refreshed and ready to be more productive.
Sip Your Way To Wellness
There's a reason why there is such a thing as a "tea ceremony". Although I've only ever experienced a true one of these during a photoshoot with a celebrity in a bungalow in Topanga Canyon… (Which might have been the best way to experience it) making a cup of tea in the morning, afternoon or evening is a great way to take a few minutes for yourself. There's just something so calming about making a little elixir just for some "me time"! Research the differences in ingredients and even adaptogens to create a secret little potion to de-stress, de-puff, digest or sleep more soundly.
Mask It
Double down on your mask duties and apply a hair + face mask at the same time. It is the ultimate luxury and it will ensure that you slow down and recalibrate while also reaping the benefits. Go ahead, we know you want to, just open a new tab and Google one. Whether from Sephora or Amazon – just click and ship a few products straight to your door, it will keep you accountable.
Here are a few of our favorites!
La Roche-Posay Hydraphase Instense Hyaluronic Acid Face Mask
For a quick and easy way to add moisture while achieving supreme relaxation.
If you're currently binging everything on Netflix, these are a tried and trusted favorite!
Drunk Elephant T.L.C. Sukari Babyfacial
Use this once a week and pair with Drunk Elephant Virgin Marula Luxury Facial Oil to achieve baby smooth skin. This AHA and BHA formula sloughs off dead skin while giving you a healthy glow that will last all week!
HAIR
Hydrating Argan Oil Hair Mask and Deep Conditioner
With 4.5 stars and almost 5k positive reviews, this deep conditioner is quietly becoming a classic – be sure to pick yours up before it sells out!
Kérastase Blond Absolu Masque Ultra-Violet
Sworn up and down the salon by stylist everywhere, if you have blonde or highlighted hair, this mask is a MUST-HAVE!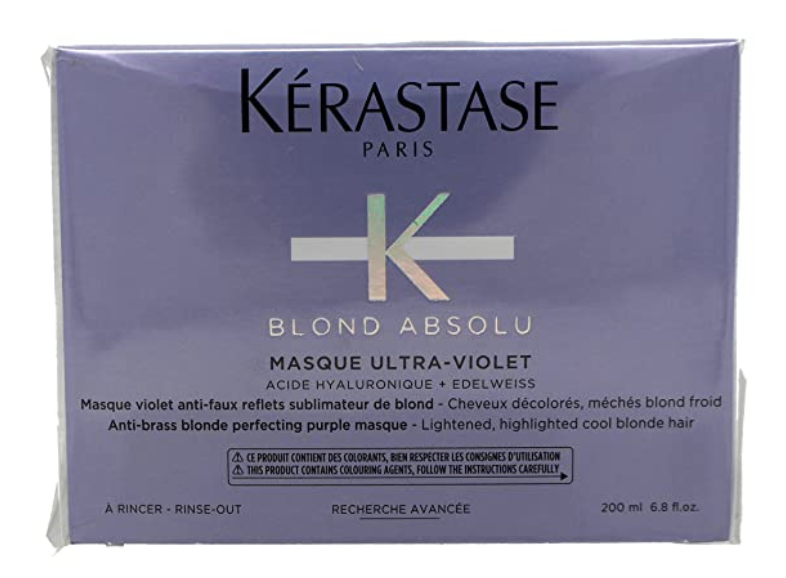 Leonor Greyl Paris Masque Quintessence
We've never seen a mask have such rave reviews. This cult beauty classic is a must-have for anyone that it looking for a little luxury and a whole lotta conditioning!