While there are various ways to lighten and unique ways to place highlights, there is only one top way to tone - with Redken Shades EQ. The toning process is about more than just equalizing color. The toning or "gloss" service helps neutralize the pH balance of the hair, add condition and impart shine. With a vast range of shades and the option for a clear gloss, this service becomes a staple for those who normally color their hair or don't. Read on to learn more about why this service is essential anytime you visit the salon and the best pre and post hair care tips when getting a Shades EQ gloss!
Why You Should Add a Gloss at Each Appointment
Every day there are a plethora of factors that impact the look and feel of your hair - from hormones to aging, environmental, heat, or chemical damage. With new innovation and quality hair care and coloring products, we can turn back the clock and create beautiful, shiny, conditioned hair. The first step is to look at your color and the state of your hair. Whether your go-to is a root touch up, highlights, balayage, or au naturel - there's a gloss for that!
Touch Ups - Due to the fact that hair color fades over time and you don't want to overlap permanent color, Shades EQ can be utilized to refresh the mid-lengths to ends to refresh color and ensure an even, shiny finish from root to tip. *Added bonus: Due to the fact that Shades EQ is an acidic demi-permanent color you won't have to deal with lines of demarcation as hair color naturally grows out.
Highlights or Balayage - When hair is lightened you might run into overly cool or brassy tones, Shades EQ can brilliantly correct these issues by neutralizing, warming, or cooling your color.
Natural Hair Color - If you like keeping things low maintenance and rocking your natural color, adding a clear gloss can actually enhance and rejuvenate your color. With its conditioning qualities and ability to add shine, this is the perfect way to refresh your hair while embracing your natural shade.
Prior to Your Appointment:
Practice Hair Self Care: Shades EQ Gloss is best when applied to dry, clean. hair, which means you'll want to show up to your appointment sans dry shampoo on your strands. While Shades EQ has the ability to condition your hair, hair color applications always look better on healthy hair. To ramp up self care for you hair, apply a weekly mask and quality shampoo and conditioner on the daily.
Look for images that show the tone you're looking for on a similar level and hair color.
Brush up on your vocab - key words such as cool, warm, and neutral make a big difference when it comes to communicating with your stylist.
Post-Appointment:
Book a follow-up gloss appointment: Create a healthy hair habit by dedicating a set date to return for a gloss refresh. By staying on top of it you won't risk lackluster hair or unwanted hues.
Invest in color-specific care shampoo and conditioner: By swapping your traditional shampoo and conditioner for a formula tailored to take care of hair color you'll extend the life of your color and cut down on fading.
A few of our favorites:
For blonde hair: Redken Color Extend Blondage Shampoo & Conditioner
For brunette hair: Redken Color Extend Brownlights Shampoo & Conditioner
For gray or cool tones: Redken Color Extend Graydiant Shampoo & Conditioner
Be sure to apply heat-protection prior to styling: Again, taking care of the health of your hair will only improve the outcome of your style and elongate the life of your color.
A few of our favorites: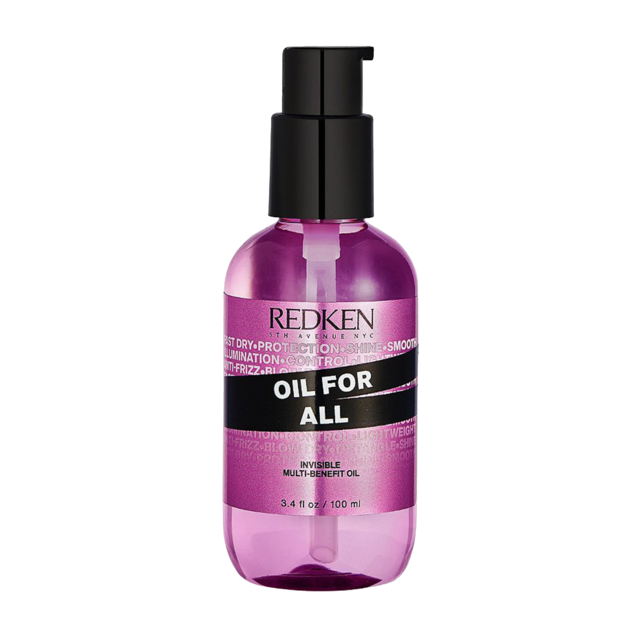 Redken Extreme Bleach Recovery Cica Cream Leave-In Treatment