It's a very common scenario; your client sits in your chair, wants a "change" and shows you a picture of exactly what they want. What you do next is key. A proper consultation can really make or break the outcome. Managing expectations and coming up with a strategy for getting the look can ease your stress and get your client what they really want. More than just a change in length or going lighter or darker in color, the tone is really what can make or break the outcome.
Oftentimes more important than the level, the tone refers to the depth and variety within a shade. While there are many levels, tones can be almost endless and can easily change the desired outcome in an instant. Be sure to discuss with your client exactly what this is. Tone is the difference between warmth, coolness and neutral within any level. The key to tone? Shades EQ. Shades EQ has been the leading tool to tone clients for the past 30 years. It gives you, the stylist, power to correct, change and alter any shade.
Due to the ability to create almost any shade with Shades EQ, consultations are key. They are the building block to creating trust and getting the results both you and your client want. To get the most out of your service, go in with a plan.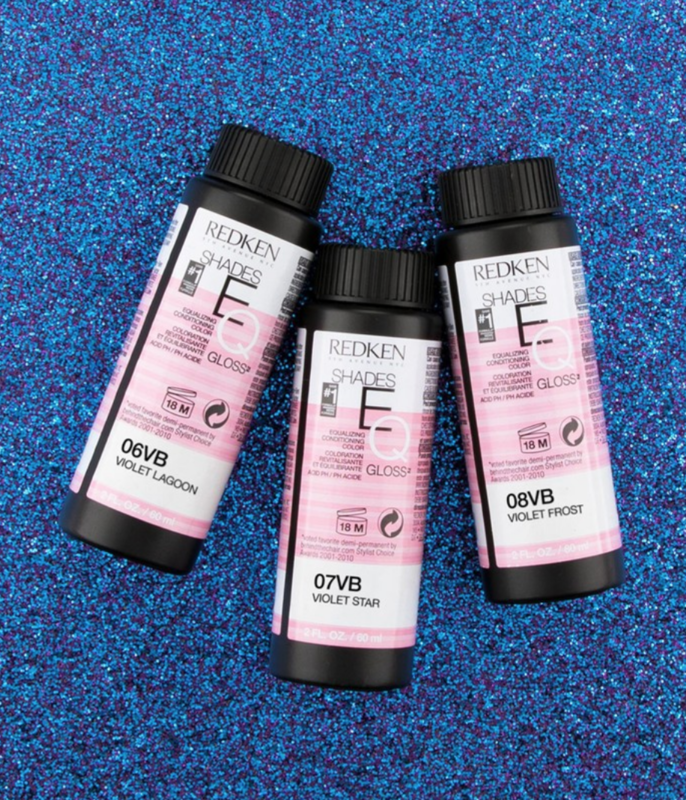 Have A Solid Starting Point
Because most don't fully understand what "ash" or "gold" mean in terms of their hair color, utilizing images as examples are a great way to initially communicate with your clients. Due to its demi-permanent nature, Shades EQ coats the cuticle and therefore does not "lift" the hair. Not as noticeable on darker levels, it can still add shine, gloss, and tone management. When it comes to lighter levels – highlights, balayage, or all over-processed hair – it can completely change the outcome by redefining their shade.
Understand Placement
Once you've pre-lightened hair you can pick and choose placement with as many colors as you need. Create a subtle ombre, a root-smudge or dip-dyed tips with ease.
Protect The Tone
While you'll want to instruct your clients about regular touch-ups and refreshing their tone. Home-care is also a key element to any color treatment. Using the proper shampoo and conditioner system at home as well as styling protectants can help prolong their color and improve the health of their hair. Send them home with Redken Color Extend Magnetics Shampoo and Conditioner to provide lightweight cleansing and conditioning for color treated hair – with Redken's IPN technology and amino-ions, color treated hair is 3x more fortified*. For those concerned with brassiness (we're talking to you blondes and highlighted brunettes) suggest Redken Color Extend Blondage Shampoo and Conditioner, formulated with a violet pigment for a lighter, brighter, and stronger blonde or Redken Color Extend Brownlights Shampoo and Conditioner for brunettes looking for a cool finish!
---
Be sure to follow @Redken on social media for the latest updates and tag us in your fashion-forward looks!