Heading into the warmer months, clients are looking to add a little more light to their shade. Sticking with the trend toward natural-looking color and low-maintenance services, adding a Wella Professionals Shinefinity Glaze to their next appointment can help them achieve both!
Perfect for summer, the latest color inspiration — Caramel Gloss — can be achieved on a variety of hair types and levels to create a lit-from-within glow. Below, we're detailing the steps to the look so you can create a similar shade for your clients this season.
The Formulas: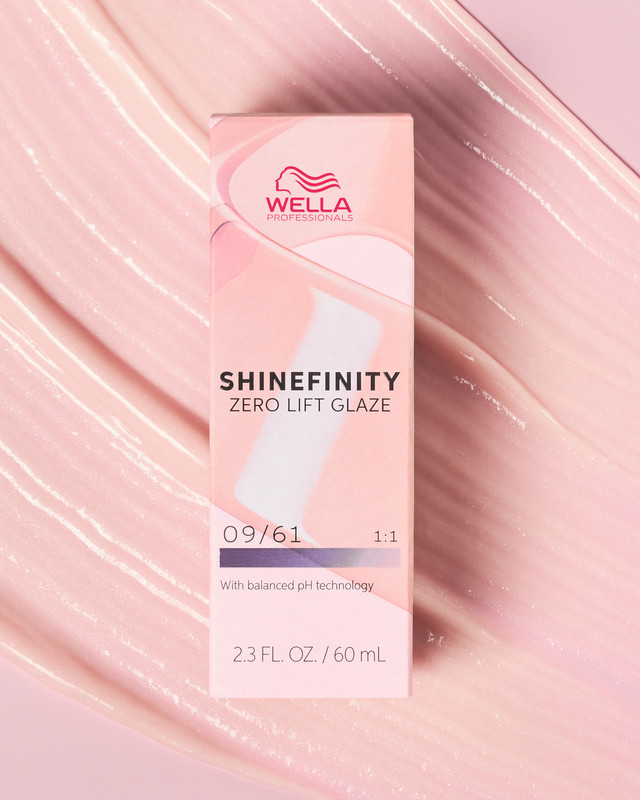 The Steps: Shinefinity Caramel Gloss
Step 1. To begin the process, section the hair into five clean workable areas and secure with clips. From here, you'll take zigzagged subsections.
Step 2. When applying lightener, work zigzags throughout your sections, take the top of the zigzag for each weave and isolate in illuminate papers.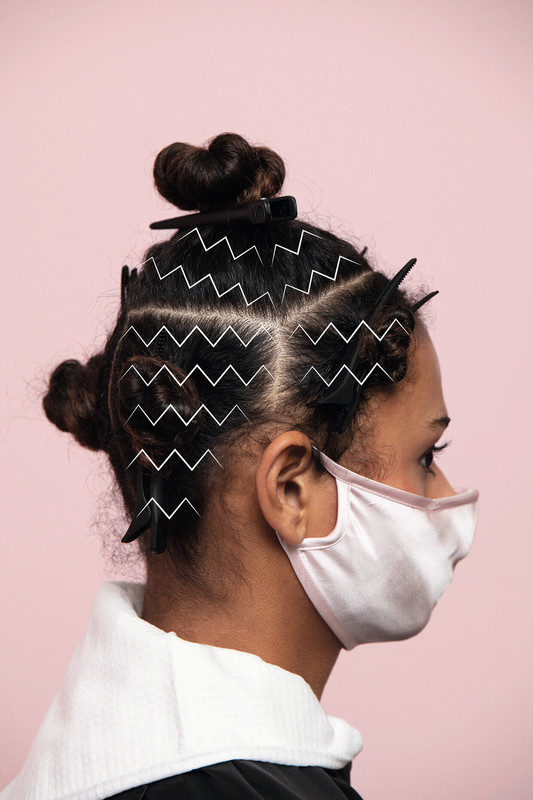 *Pro-tip: for full saturation, paint lightener onto the foil before placing it.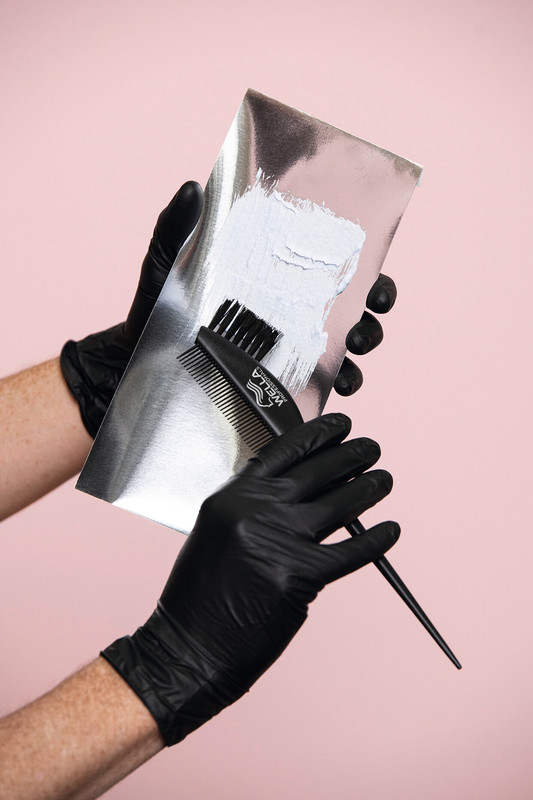 Step 3. Continue this same zigzag application pattern throughout all five sections and develop for up to 50 minutes.
Step 4. Rinse the lightener and apply Wellaplex N°2 and leave on for 10 minutes.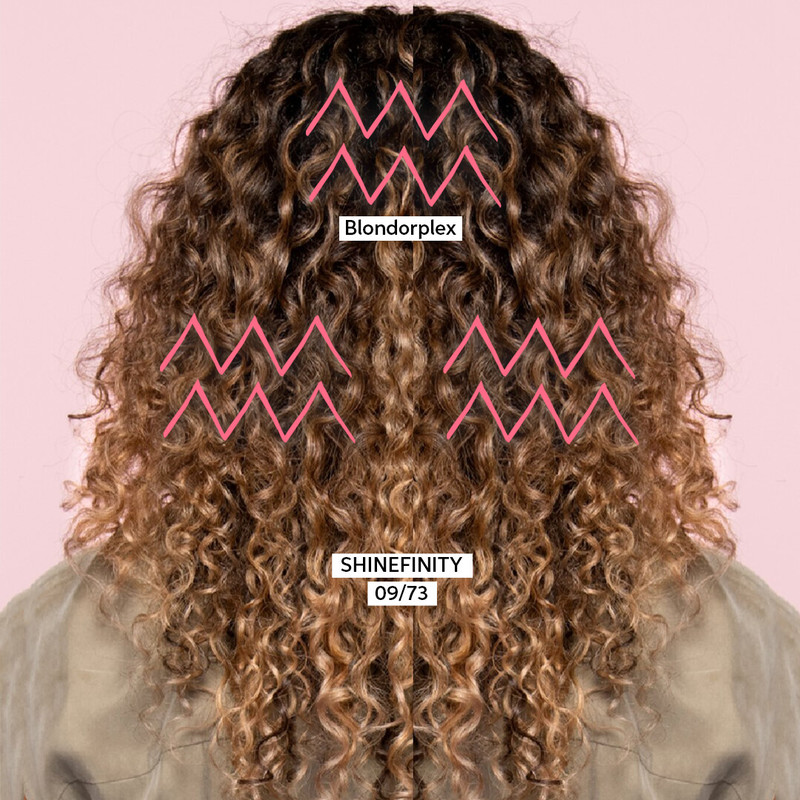 5. Rinse again and apply the glaze all over and develop for 20 minutes. *You don't need to avoid the natural color as Shinefinity won't lift the natural tone.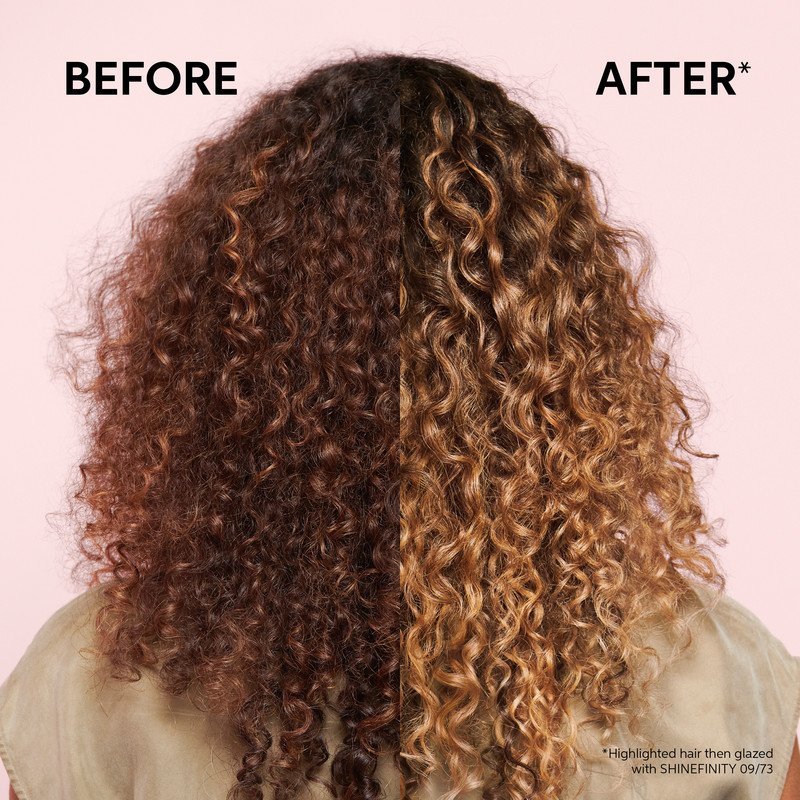 Get To Know Shinefinity:
The color possibilities are endless with the latest services from new Wella Professionals Shinefinity. This zero lift, zero damage service utilizes a clean formula free of ammonia, silicones, alcohols and direct dyes to offer a healthy, shimmering finish for shine you can feel. Pick from 32 demi-permanent shades and 2 activators to achieve the exact tone your client is looking for.
Ideal Upkeep:
A Shinefinity glaze will give your client a shimmering finish and unbeatable shine for up to 6 weeks. Regular touch up sessions should be booked to ensure the longevity of their look and in between appointments it is best to follow color services and upkeep shades at home with the help of ColorMotion+.
Recommended Home Care: