In 2016, the lob reigned supreme, the bob in 2017, the shag commanded attention in 2018 and now they're all making the rounds again in 2020! While styles will inevitably change and can be tailored for each client, one thing is certain—short hair isn't going anywhere anytime soon and is the it-style to get this season! Don't let the length fool you—short hair does require constant attention. Read on to discover our favorite ways to achieve and rock this new length!
Be true to you!
First, find a cut that works for your texture, not the other way around. Whenever deciding on a new haircut, it is best to pick one that won't combat your natural style. If you have extra curly hair, don't expect to get the iconic Rachel Lob to sit perfectly each time, you'll come out looking more like Carrie Bradshaw – Season 4! This isn't necessarily a bad thing! We love a lob with curl and bounce; we just don't want you to be disappointed. Oftentimes clients may think that a cut can miraculously change their entire look. While it will be a progressive update, there is no hair cut that can change your natural texture! 
Volume and texture are your new BFFs
When it comes to managing shorter hair, it's best to stay away from stick-straight, flat styles. Instead, opt for products that will add grit, body and volume to your hair. KEVIN.MURPHY PLUMPING.WASH and RINSE cleanse and condition the hair without weighing it down. Another tip? Use a texturizing spray to thicken hair and give your ends a little boost. KEVIN.MURPHY DOO.OVER is formulated with volume powder to amp up your hair, add texture and refresh your style.
Skip tightly wound curls
Unless you want to look like Shirley Temple, it's best to say no to super-tight spirals. Instead, opt for a curling iron with a larger barrel (1-1 1/2 inches) and always leave the ends of your hair out of the clamp. This will keep the ends straight, and, in turn, make your hair look even more effortless.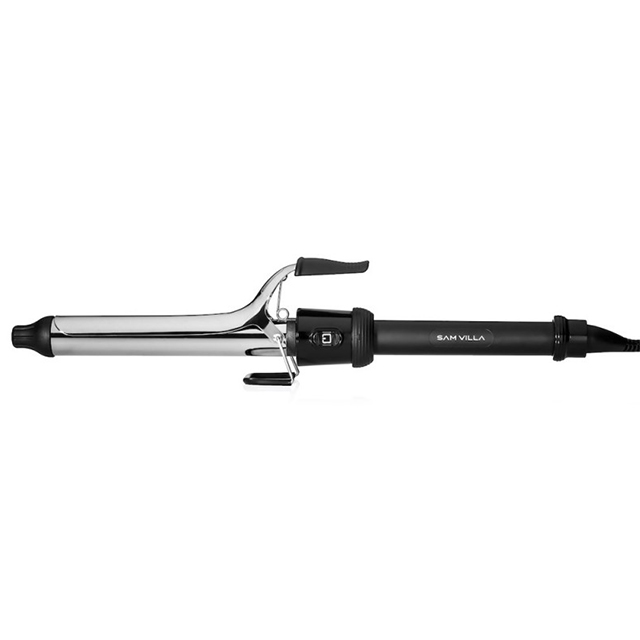 Ditch the round brush in certain situations
The "mom bob" is a real thing. If you have a shorter cut, forgo too small of a round brush when blow-drying as it can leave you with a "bubbled-out" look. Instead, use fingers to rough dry hair, then flip hair upside-down to add extra volume if desired. If you can't forgo the brush altogether, opt for a combination of a large round brush and a paddle brush to get a more modern feel with your style.
Play around with your part
The best part (pun intended) about shorter hair? Endless versatility! Rock a center part one day, then flip your hair over to one side the next day for a modern look. Adding accessories to your look this season is an even better option! With fun barrettes popping up all over, they are the perfect pair for short styles!
Less is more
Short hair tends to look greasy fast. To avoid having to wash your hair every day, cut down on the amount of product you use. Your best bet: Start out by applying a dime-size amount of product to your mid-lengths and ends, then work the remaining product up to your roots if desired.