Depending on hair type and texture going shorter can be a commitment, if you're nervous about making a chop — take a peek at these tips.
Have you ever held off on changing your haircut because you weren't sure you could pull it off with your natural texture? Depending on your hair type, texture and hair density, going shorter can be a real commitment. However, if you're serious about making a change, try a shoulder-length style! This go-to length can create the look you're going for without adding stress to your routine.
Why We Love This Length:
The thing about shoulder-length hair is that it is up to interpretation. The final cut could be somewhere just above your shoulders, or slightly below near your clavicles. It can be customized with layers to create various lengths.
Technique Should Be Based on Hair Type:
Wavy, Curly, Coily
If you have wavy, curly or coily hair, your stylist should determine the final length based on how you normally wear your hair dry. This way you avoid confusion about cutting hair wet vs. dry and the change in length that can occur.
Pair your style with hydrating products and curl creams for an ideal finish.
Straight
Straight hair might need more texturization or the addition of a fringe or face frame to open this shape up and provide more volume.
If you need a helping hand with movement, texturizing spray is your best bet.
Thick or Dense
If hair is thick or dense, ask your stylist for more of a shag or "faux shag" feel. The extra layers and shattered texture will take away unnecessary weight and give the finished look plenty of movement.
The addition of layers and texture will work wonders with a paste or pomade and a shine spray.
Fine or Thin
If hair is fine or thin, you will want a heavy weight line with minimal layers or texture to give off the appearance of thicker and fuller hair.
Believe it or not, dry shampoo is actually a great texturizer that will also prolong the life of your style. Because hair is fine, any hint of oil will weigh it down, so feel free to spray dry shampoo on freshly finished hair.
Shop This Look:
Dry Shampoo: Redken Deep Clean Dry Shampoo
Texturizing Spray: Keune Style Dry Texturizer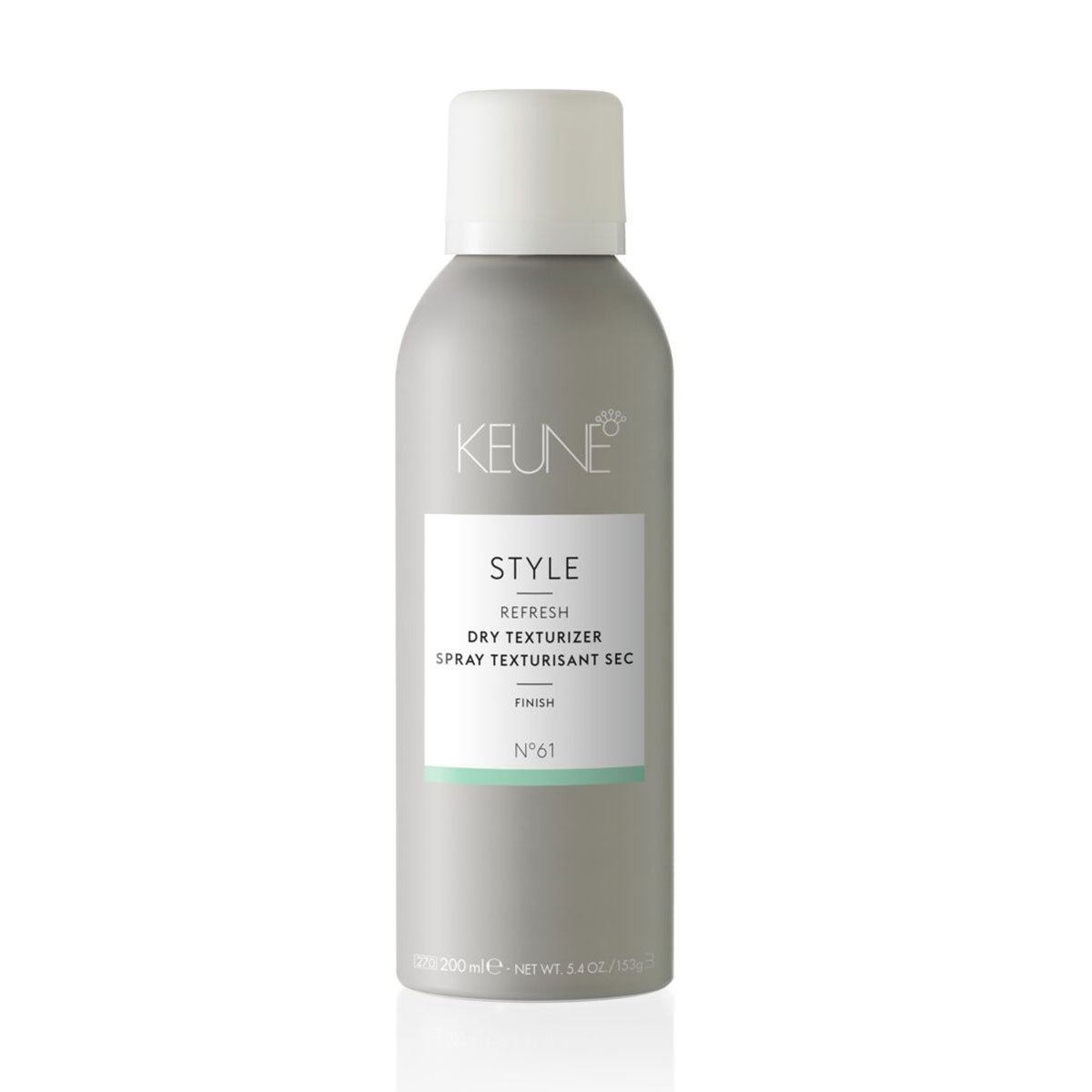 Shine Spray: Wella Professionals EIMI Shine Glam Mist