With the changing seasons, clients are often looking for a change in their style. Adding fringe is a great way to test drive a new look without lobbing off the whole thing, and this season side-swept fringe is back and better than ever. The side swept fringe is great for clients that don't normally wear fringe because it blends well and can be easily grown out. In this tutorial, Education Director Andrew Carruthers teaches us how to create the perfect soft swept fringe for any hair type.
It is important to use a different technique for each hair type or to achieve diverse textures.
For Baby-Fine Hair
With baby fine hair, if you take it too far from where it lives, it removes too much weight and the style won't have enough density. To ensure a seamless style use low elevation and aim to cut where hair naturally lives. Use the Sam Villa Professional Signature Series Reversible Blending Shear (it has a tighter tooth spacing and divot to help hold hair) to create a soft edge without having to point cut.
-Using the Sam Villa Professional Signature Series Short Cutting Comb will create less tension and allow you to see how the hair falls.
-Drape hair into comb and face the teeth of the shears toward client's face as you cut
*Pro Tip – The direction teeth are facing will influence hair to go in that direction.
-Begin to take length off using the blending sheer to give you get a soft line.
-Maintain low elevation to achieve a fringe with a heavy weight line.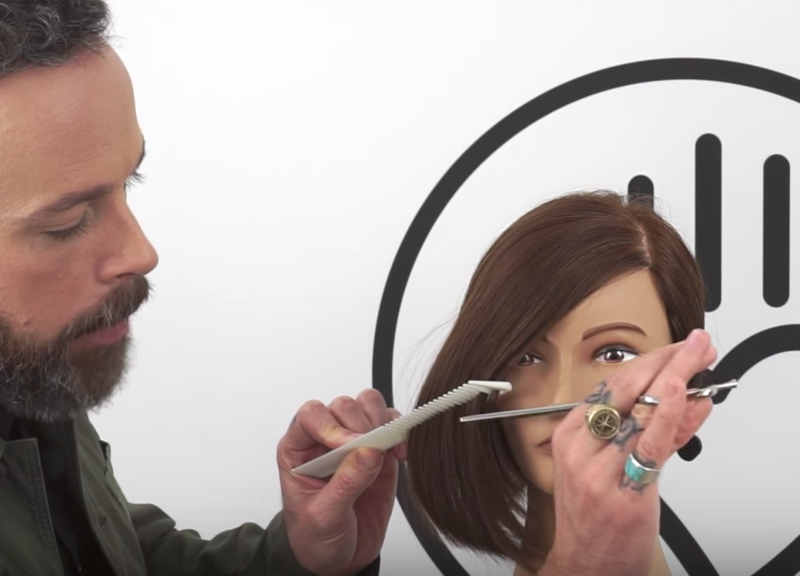 For Medium Texture/Density
- Use over-direction to create a short to long line.
- Start with diagonal sections and over-direct section to the opposite side
- Continue each section in the same diagonal section, over-directing to the stationary guide you created (on the opposite side)
- Keep fingers parallel with diagonal section, keep elevation low, remove length and over-direct to create the automatic short to long with a softer weight line
*Pro Tip – This is also great for fine texture with more density and to create a softer fringe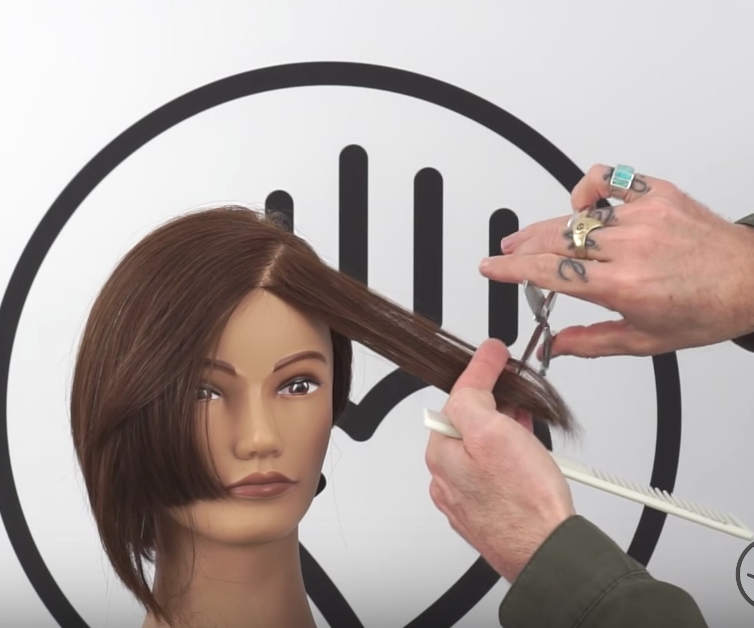 For Dense Hair (or more texture within fringe)
- Take diagonal section and use elevation to create guide
- Elevate section 90 degrees out from head
- Keep your finger angle, parallel to the head
- Use that as stationary guide to bring all diagonal sections to
This is taking weight out from top edge versus taking length from outside edge and by increasing elevation it achieves a layered loose effect to the overall shape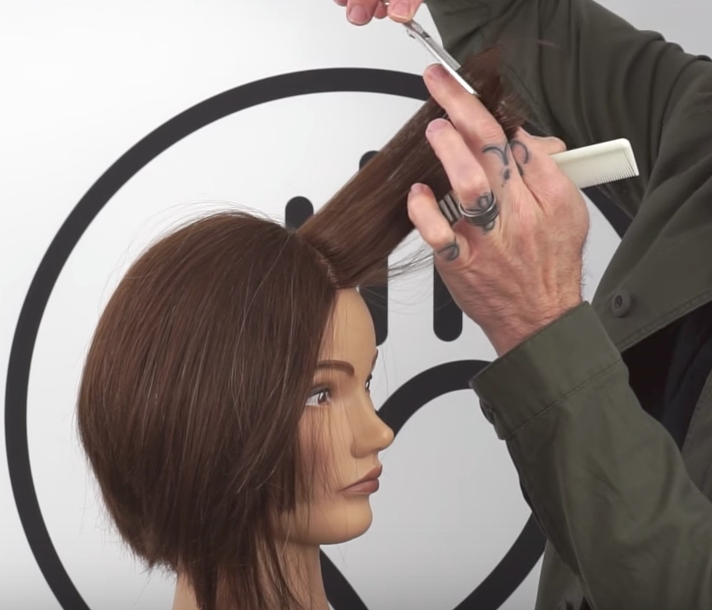 ---
To see even more hair cutting tips and styling tricks be sure to stalk Sam Villa Professional on Bangstyle and check out SamVilla.com and Sam's social media!