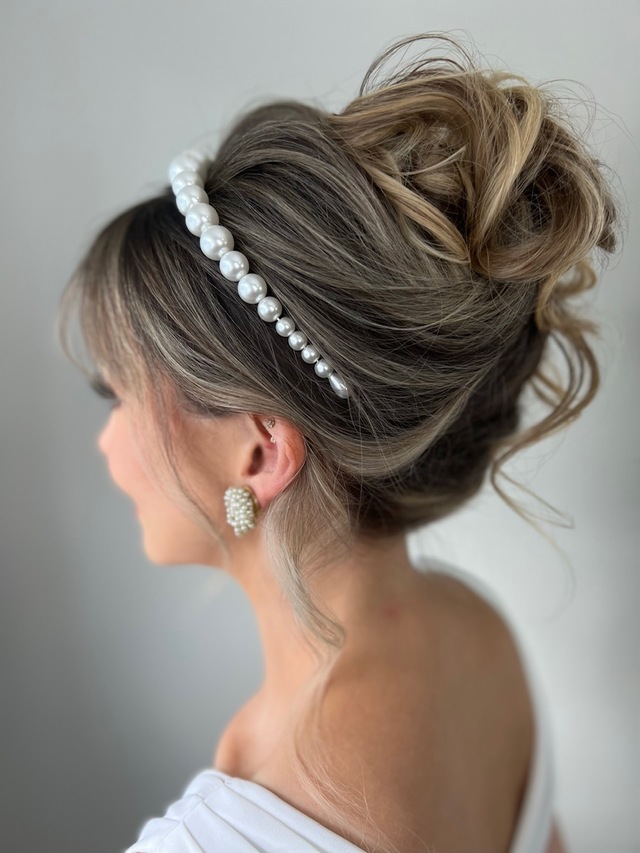 Get The Look: The Perfectly Messy 90's Bun
Just ask generation Alpha — everything 90s is back and better than ever with a modern twist. Upgrading the messy 90s bun, a staple in all our favorite romcoms and worn by the likes of Pamela Anderson and Kim Kardashian. Currently, the style is being put back on the map thanks to Hailey Bieber and FKA Twigs.  Caralee Pridemore, Sam Villa Ambassador and Founder of Sweetly Pinned @caraleestyles, adds that this trend is making the rounds for bridal season and shares how to create her perfectly messy 90's bun for brides.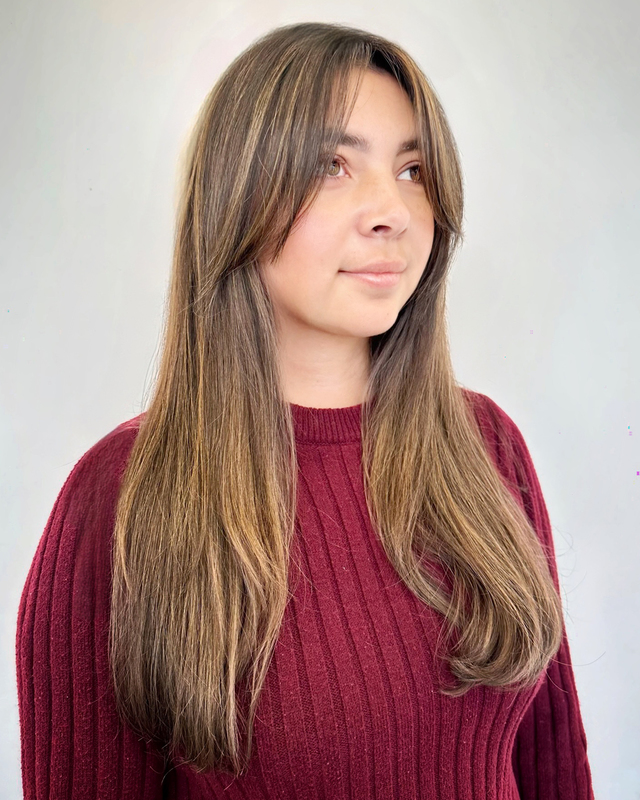 How To Cut Long Curtain Fringe
There have been countless fringe trends rising in popularity over the past few seasons. Whether you're transitioning from your go-to shape or trying bangs on for the first time, curtain fringe is a great gateway. "It's always exciting when you get to cut fresh fringe on someone who doesn't have any bangs," explains Karla Valenzuela, Sam Villa Ambassador and Redken Artist @kolor.me. karlaa.  Recently she had a guest request natural looking highlights with a long curtain bang, and she's sharing all the details about how to get the look.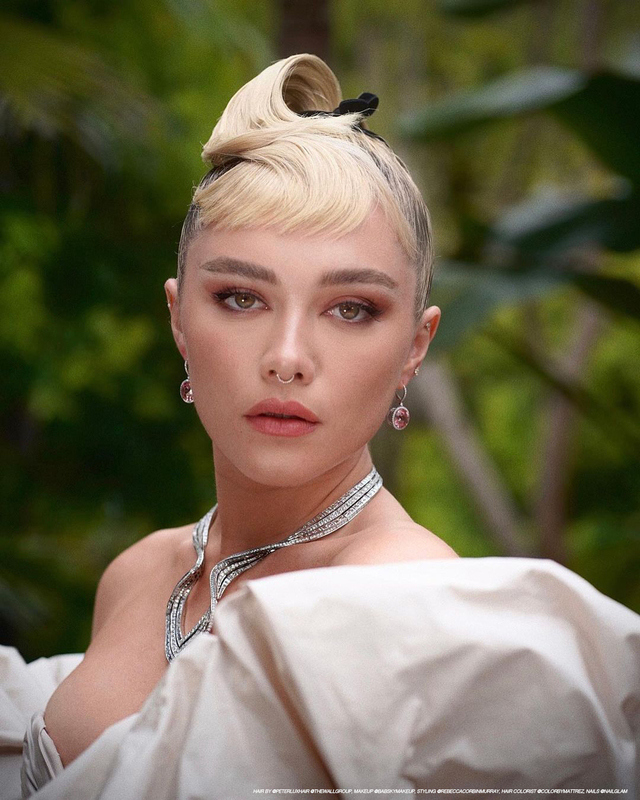 Recreate The Looks from the 2023 Oscars with Cindy Duplantis
Featuring: Florence Pugh and Jessica Chastain
Awards season puts a spotlight on all things fashion, from wardrobe to hair, makeup, and nails. As we all look for fresh inspiration this season, the 95th Academy Awards delivered just that. Stars dazzled on the champagne carpet at this year's Oscars with ethereal whites, bold purples and even canary yellow gowns taking center stage. To complement this, bold red lips and a mix of sleeked back hair, longer organic or glam locks. Cindy Duplantis, Sam Villa Ambassador, Redken Artist and Celebrity Stylist for Chatters Salon @cindyduplantis is a master at red carpet hairstyles and is breaking down how to create two stunning looks from the 2023 Oscars — Florence Pugh's ponytail with faux bangs and Jessica Chastain's Hollywood waves.