Whether you're looking for a simple style to pair with your latest fall fashion or a quick style for that last minute wedding invite, this chic chignon is great for any occasion. The great thing about a chignon is that it is easily adaptable for different hair types and lengths. Add a twist with a scarf or with the addition of a barrette to coincide with the latest trends. Keep reading to see how Valerie Alessandro put this look together in this quick and easy tutorial.
---
Step 1. First, decide how you would like to part your hair – in the front, middle or side – then make a pony tail with your sides loose.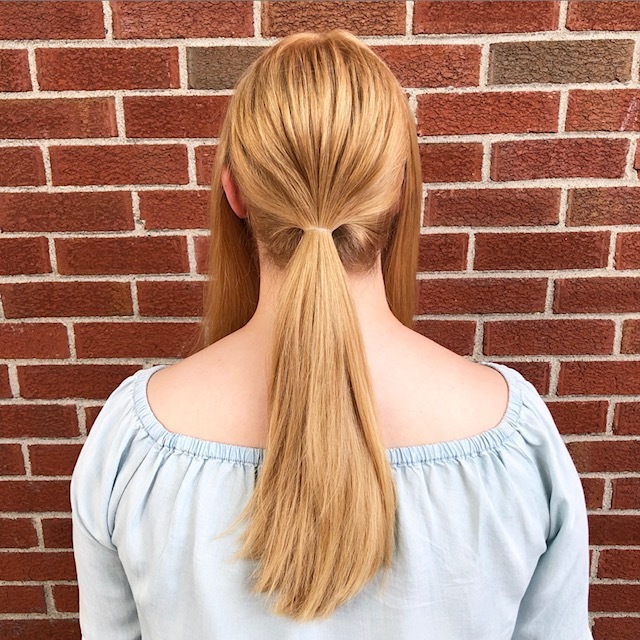 Step 2. Use another elastic to pull the section half way through, leaving the ends out.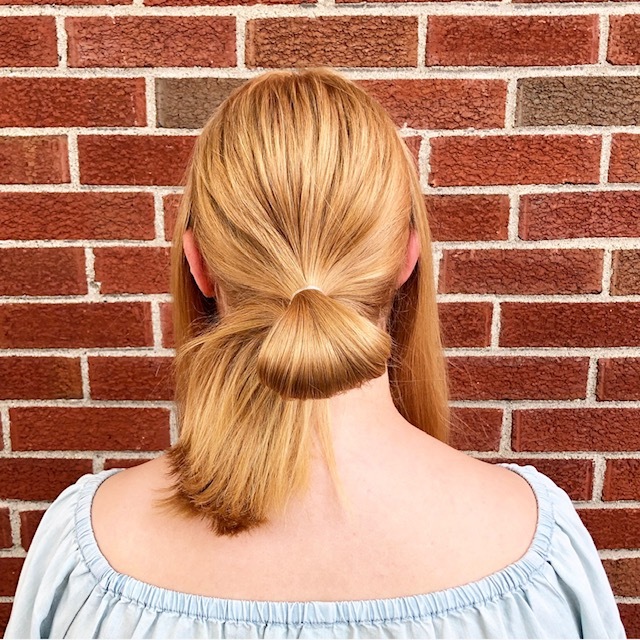 Step 3. Then take the ends that were left out, wrap them around the base of the ponytail and use bobby pin to secure.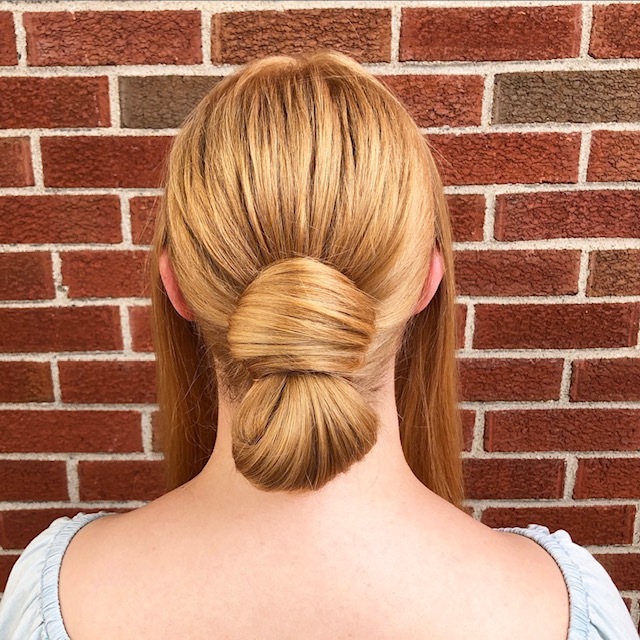 Step 4. Then bring one of the front tendrils to the back.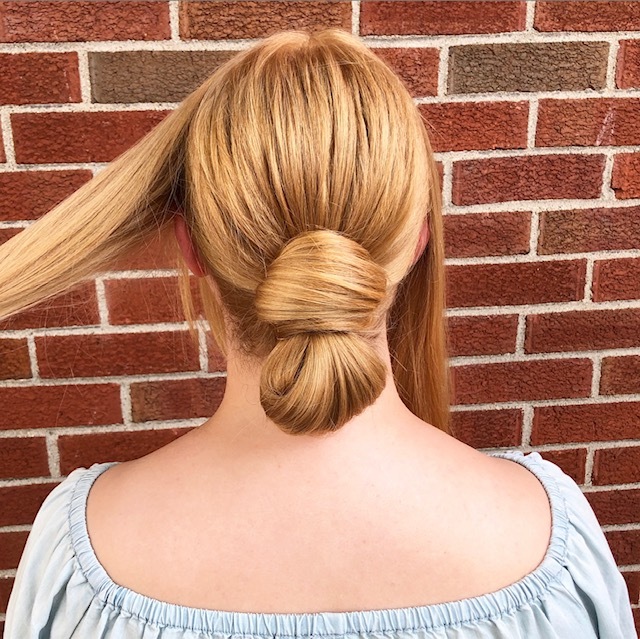 Step 5. Twist, wrap and secure this section.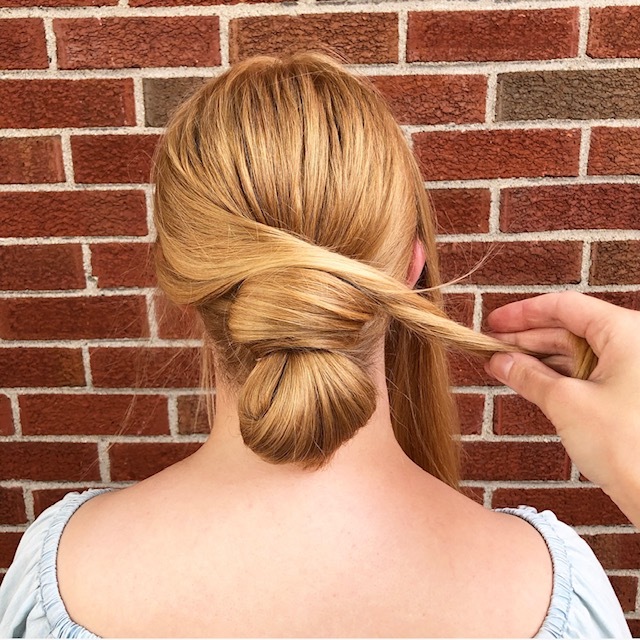 Step 6. Then, repeat this on the other side.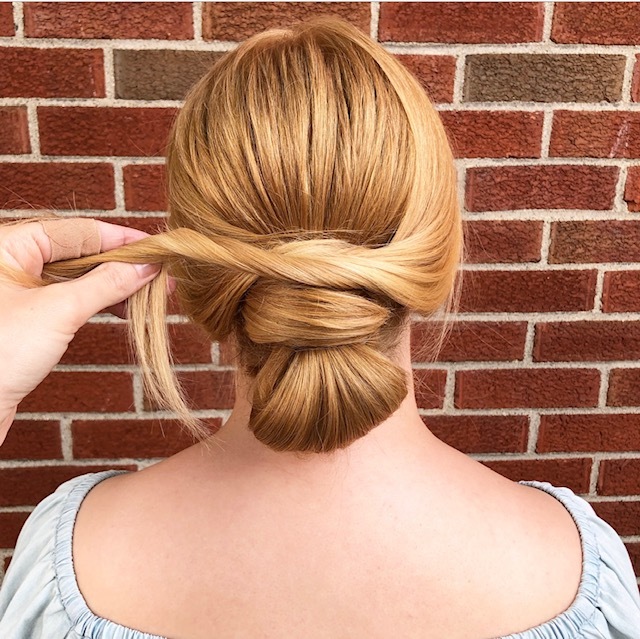 Step 7. Once each section is where you want it and secure, pull and spray to your desired texture and look.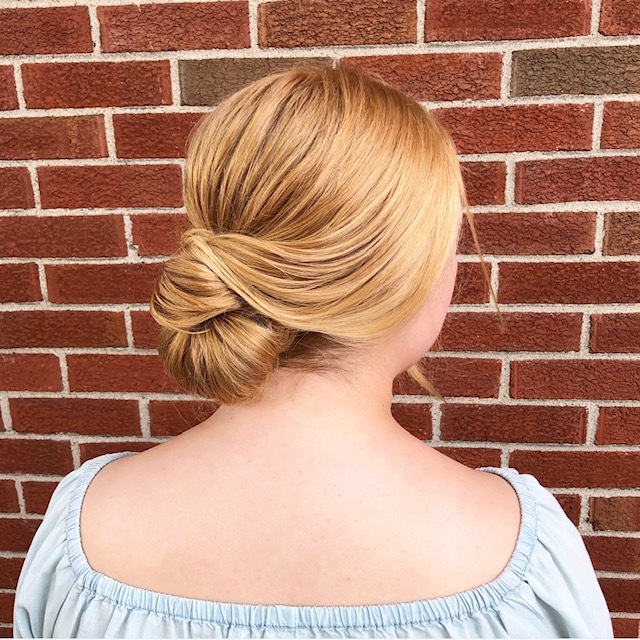 To see even more hair tutorials for the season ahead, click here!