It's beginning to smell a lot like spring and while the flowers are blooming right on time, there may be a few things that you need to be catching up on! Has anyone else been staring at their closet lately thinking: "I've got to organize". If so, you're in the same boat as us. Since spring has sprung, it looks like the perfect time to refresh, renew and get a fresh start with some cleaning!
The best way to do this in the salon? Start with your tools! Messy shelves can wait, brushes and hot tools are among the most important things to keep clean as they are what you'll be using on your clients each and every day. If you're looking for a quick and easy guide to cleaning your brushes, start here. Ready to dive into your hot tools? Keep scrolling.
"I'm ashamed to say how much buildup I get on my Marcel 2- in-1 iron and my Sam Villa Sleekr and Textur irons…am I the only one?" Says Sam Villa. "To remove the buildup, I mix hydrogen peroxide with baking soda until it's a thick paste (you only need a small dash of the hydrogen peroxide). Coat the barrel and plates of the irons with the mixture and let it sit for 10 minutes to soften the buildup. Then, wipe off the mixture and use a sponge to get any excess off the barrel and plates. You can also use a toothbrush to get the remainder off, as long as it doesn't scratch the barrel or plates. There you have it, tools that look brand new!" Villa adds.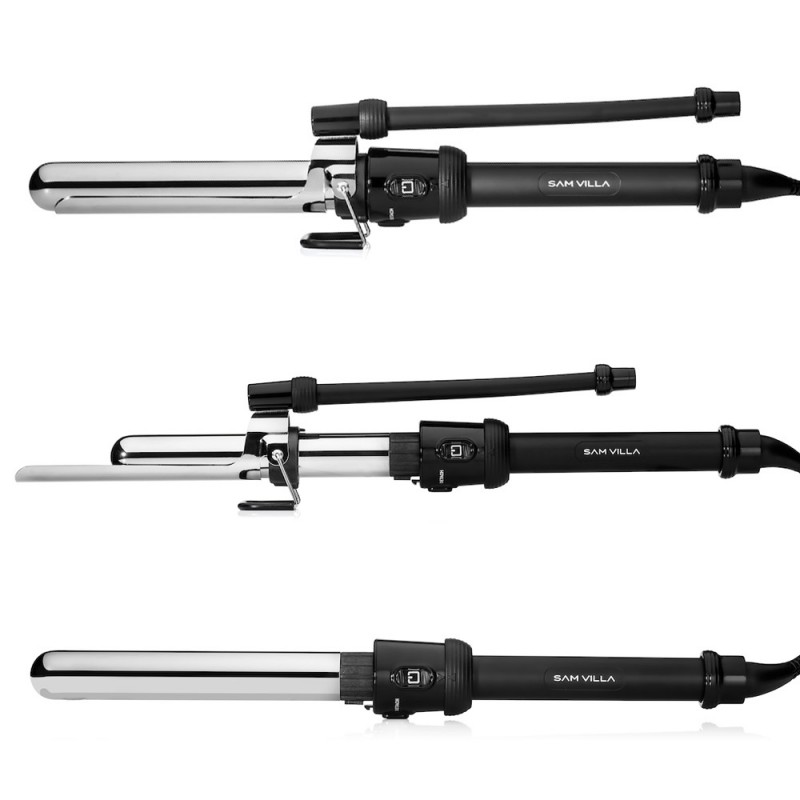 Speaking with another educator, Andrew Carruthers, we found out that clean laundry is a pet peeve of his…and he has discovered an amazing product that takes the funk out of towels to make them super clean! He uses wool dryer balls instead of dryer sheets to soften towels, make them smell good, take away static and help remove excess hair. Looking to make your salon life easier while creating a heavenly aroma for your clients? Hear straight from Andrew about his favorite way to freshen his towels.
---
Take a peek at all of the tips and beautiful tools Sam has created for artists. For even more hair care and styling tricks, be sure to stalk Sam Villa Professional on Bangstyle and check out all of his tools in the Bangstyle Store!