One thing that's certain is that everyone should have dry shampoo on hand at all times. Which one you choose is ultimately up to your preferences. Everyone is looking for something different when shopping around, often dictated by your hair type, style choice and even hair color. Read on to learn why dry shampoo is the #1 product to stock up on this season and get to know a few of our favorite formulas!
Why You Need Dry Shampoo:
Dry shampoo has the ability to instantly alter your hairstyle for the better. The idea is to stretch the time between washing to cut down on time spend styling, reduce color fade, conserve water and elongate your style. Utilizing this simple product can mean the difference between your style lasting a day and making it through an entire weekend intact.
How To Improve Your Style:
Apart from its ability to elongate your look, dry shampoo also has benefits for freshly styled locks. Clients with fine hair may notice their style begin to fall flat almost immediately. While there are a few choice products to help alleviate this — ahem, Redken Big Blowout — adding dry shampoo to your roots can be a quick fix that lasts. Additionally, dry shampoo is the perfect complement for up styles in need of a bit of tack. Adding dry shampoo can give your hair the grit and hold it needs without making it appear greasy or weighed down.

If Color Is A Concern:
Due to the refreshing properties, some formulas can cause a white cast to appear on the hair. This often happens on dark hair, if the formula is applied to closely, or if not enough time is given for the product to absorb. If this is continually a problem, instead of ditching dry shampoo altogether simply upgrade your formula. Redken Invisible Dry Shampoo is the perfect pair for anyone concerned about their product altering the tone of their color.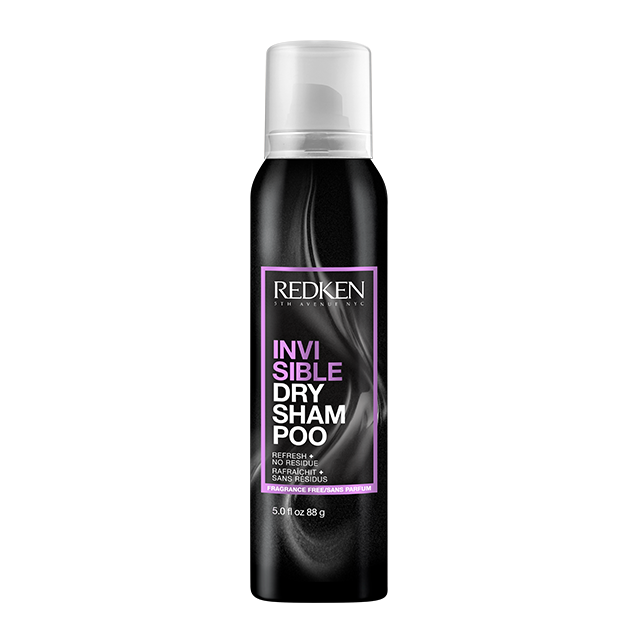 In Need of a Deep Clean:
If styling your hair is a battle or you regularly enjoy hitting the gym before work, chances are you're looking for a deeper clean. If maximum oil absorption is needed, Redken Deep Clean Dry Shampoo is your ideal choice. This miracle worker can be used on 3rd and 4th day hair to give it a fresh feeling. For best results, consider applying Redken Deep Clean Dry Shampoo on hair before you sleep so it has adequate time to work and this way you'll wake up with revitalized hair.