Although you have been more concerned with your "Promposal", now is the time to start thinking about what you'll be wearing and the nail and hair styles you'll be rocking out with at Prom! We've put together this handy (pun intended) guide, of the top 10 looks from prom to give you some inspiration. Derived from this season's hottest trends for hair, nails, and dresses so you'll feel like a queen even if you don't get the crown.
---
1 Cut to the Chase Black Backless
Hair: Mirella Manelli, Dress: Sherri Hill, Nails: @kalanails_ via Nailstyle.
This backless dress is a perfect pair for an extravagant braid. This look will show off your dress and your hair! Complete the look with an almond shaped silver nail - this look that will definitely leave your date speechless;)
---
2 #LookBackAtIt Bodycon
Hair: Joey Scandizzo, Dress: Sherri Hill, Nails: @esnail_japan via Nailstyle.
Rock this high pony and show off that hot pink bodycon dress. This slick trendy style is sure to show off the back and accentuate your accessories. Opt for a unique floral patterned gel nail to steal the show at prom.
For a touch of shine, accessorize with gold jewelry.
---
3 Never Too Old for Gold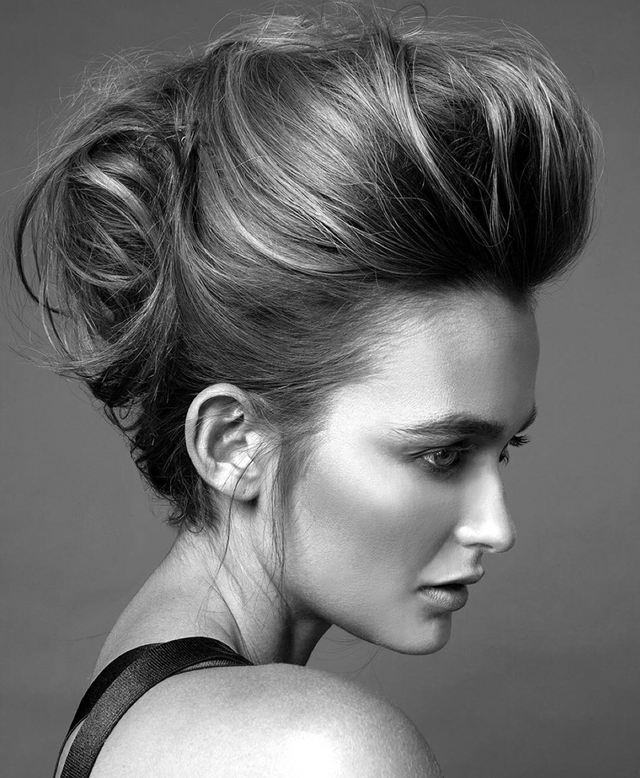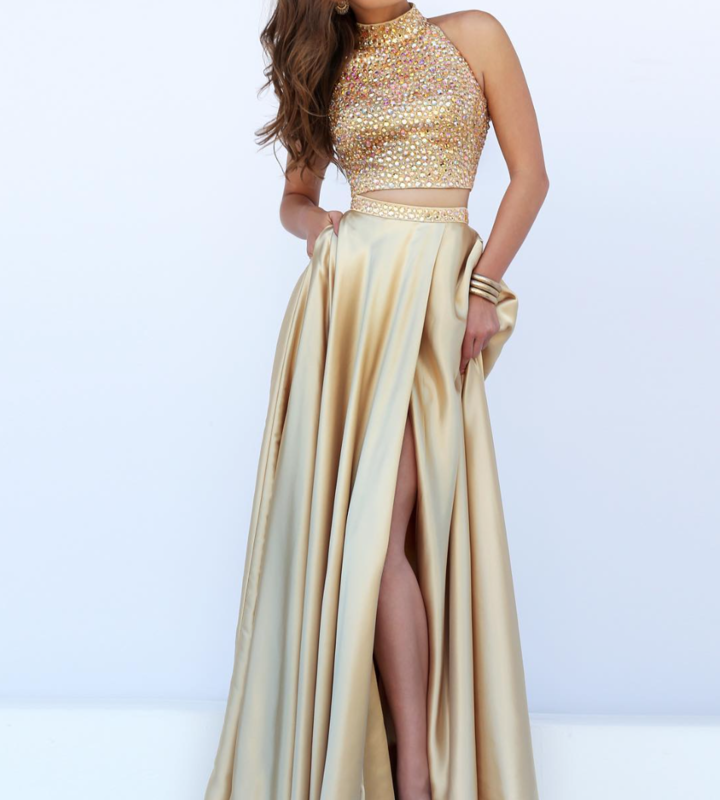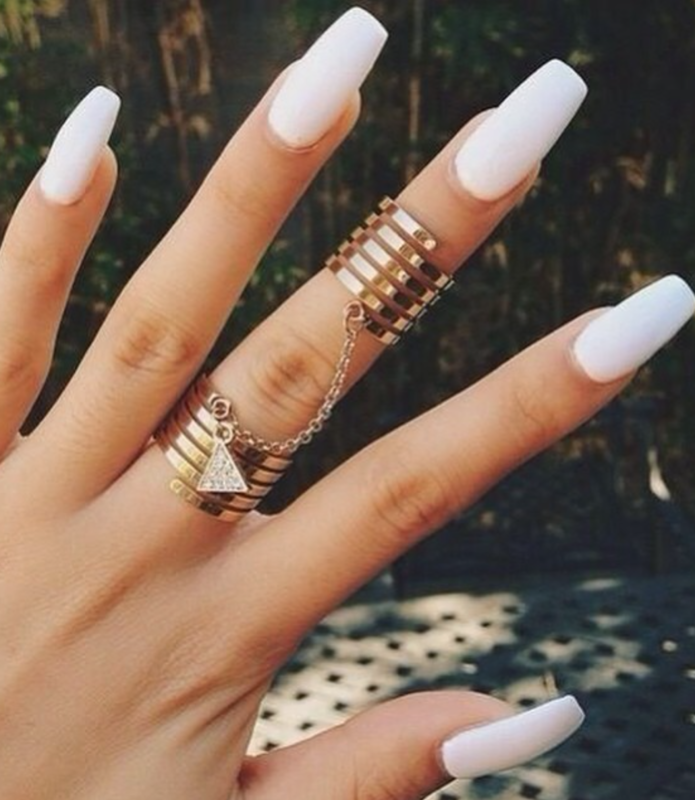 Hair: Evie Rivera-Peterson, Dress: Sherri Hill, Nails: Via Nailstyle
For a showstopping style go for the gold with this two-piece dress! Try a volumized updo to keep it classic and complete with white nails and gold accessories. If you really want to make a statement, add hair jewelry! It is sure to make all the girls jealous!
---
4 Two-Piece Pretty in Pink & White
Hair: Sarah Mac, Dress: Sherri Hill, Nails: Via Nailstyle.
Why not wear white? Don this floral two-piece with a braided up-do, accentuate your nails with a splash of color with hot pink nails - a perfect look for anyone to rock this prom season.
---
5 Carefree Angel Lace
Hair: Ashley Lynn Hall, Dress: Free People, Nails: @daniel_nails182 via Nailstyle.
Can't commit to the full upstyle? Go halvsies! It will put a little polish on your beachy boho style. Pair your chic half top-knot with flashy nails to add some flair.
---
6 Groove in a Maxi Blue
Hair: Sandra S. Yang, Dress: Free People, Nails: @KitOffKilter
You should feel like a goddess in this maxi dress, complete that sentiment with a loose braided style. Go with a fun color and pair it with multi-colored pastel nails for full effect!
---
7 Piazza Prom
Hair: Christopher Fiffe, Dress: Free People, Nails: @Fingers via Nailstyle
Lady in red....Turn heads with this maxi dress and make sure they see your perfectly imperfect loose braided up-do. Keep nails on the simple side with white, for a fresh look and accessorize with metallics - you'll totally be the belle of any ball!
---
8 Shimmer-Down Short & Sequined
Hair: Lisa Horning, Dress: Free People, Nails: @lisabianca via Nailstyle
If trendy is your style and you like to make a statement, go for the glitter!!! Rock this short sparkle dress and pair with the oh so in style top-knot. Not sure what to do with your nails? Complete with the ultimate runway look - black negative space nails. The rest of the gals will swoon, while you smize.
---
9 Glow with the Flow
Hair: Marilyn Vendittelli , Dress: Free People, Nails: @barbaris_nn via Nailstyle.
You like the classics and a patterned dress is calling your name. Wear a polished wave with your nude and white nails, for an added hint of flair ask for a touch of glowing gems to complete the look.
---
10 Short & Sweet
Hair: Mark Williamson, Dress: Sherri Hill, Nails: @lac_ville via Nailstyle.
Were mod about this look! This short flared dress screams Twiggy! Although you're not ready for a pixie - try out a straighter look (With out without bangs). Stay neutral with the nails and go nude! You can add some dazzle with an accent nail.
---
For more nail inspiration be sure to check out Nailstyle and follow us on Instagram!