Whether you prefer low-maintenance looks or you're in the mood for an intricate feel, Alterna's latest collection is giving us all the inspiration to spend our summer in style. From an easy-to-achieve top knot to a polished pony and an elaborate braid, they're detailing 3 of the top go-to looks below.
The Relaxed Top Knot
A look that can be worn all year round, the relaxed top knot is a low-maintenance style that requires little care and works well with a variety of different vibes. With the ability to easily be tailored to the individual, 'relaxed' and 'undone' styles can suit any client in question. This can be worn more simple and strong or more undone – the choice is there to be made. To achieve the desired look above, it's all about creating volume and texture.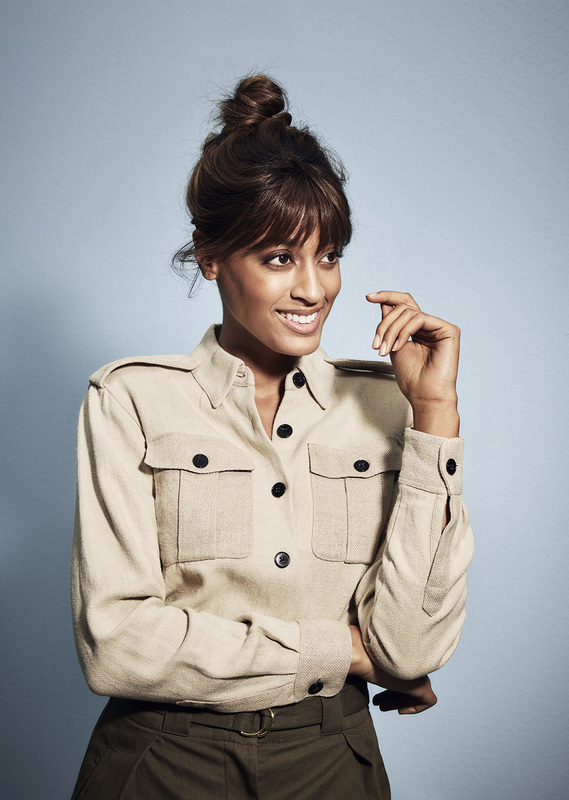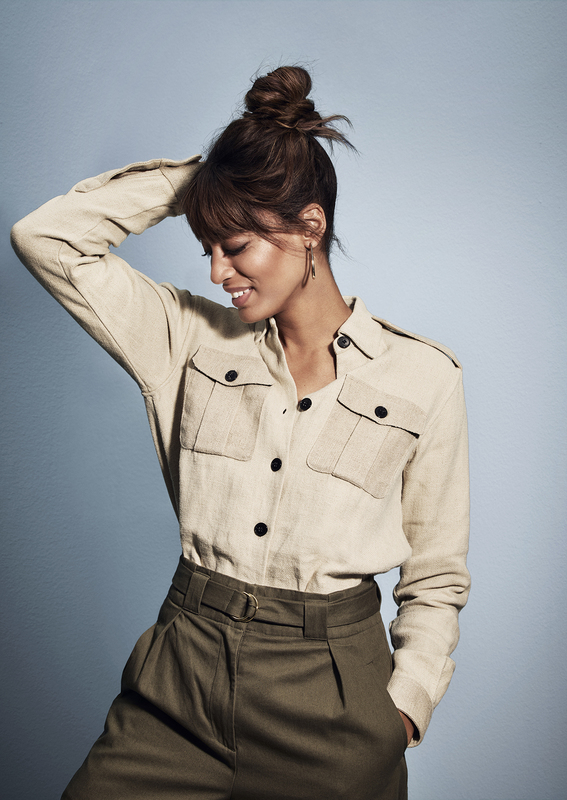 The Steps:
Prep the hair by washing with Caviar Anti Aging Multiplying Volume Shampoo and Conditioner. This will give hair that extra 'oomph' with the incredible ingredients working together to deliver long-lasting volume.
When damp, apply evenly a small amount of Caviar Anti-Aging Multiplying Volume Styling Mousse. Distribute this throughout the hair.
Rough dry the hair to around 80% and then work with a large barrel brush to finish the blowdry. Focus heavily on the root area to give this a lift.
Once dry, gather the hair from the top of the fringe and secure it into a loose, high ponytail. You can make this as loose or as secure as you wish depending on the desired look. Secure with a hair tie.
Twist the remaining hair from the ponytail and wrap this around the hair tie, securing with a bobby pin. Again, you can make this as loose or as secure as you wish.
Once happy with the topknot, gently work with the hair and loosen any area you wish, to give a much more undone and relaxed look.
The Voluminous Ponytail
The voluminous ponytail is such a simple style that can be transformed into the ultimate statement look. It can completely transform an outfit from day to night and take it to a whole other level. Extremely popular with clients of all ages, accessories can be added to add another dimension to the style. It's super easy to recreate and is one of the favourite looks from the collection.

The Steps:
Prep the hair by washing with Caviar Anti Aging Multiplying Volume Shampoo and Conditioner. This allows the follicles to expand, resulting in long-lasting, much-needed volume, which is key in this style.
When damp, lightly spray the hair using Caviar Anti-Aging Multiplying Volume Styling Mist. This lightweight spray is formulated with our signature Caviar Extract and volume building Marine Plumping Complex, which helps create lasting volume.
When drying the hair, use a large barrel brush, focussing on the roots and encouraging volume. Focus on drying the hair with as much volume as possible.
Once dry, take a small section at the crown, and backcomb, to give a little bit more volume within this area.
Using a paddle brush, pull hair into a low, loose ponytail, securing at the nape of the neck with a hair tie. Brush the hair back into the ponytail so no parting is visible.
Using a medium-sized tong, lightly tong the remaining loose hair in the ponytail, adding a beautiful wave to this. Once cool, brush out gently.
Lightly loosen any parts of the hair to give a more undone look.
Finish the look with a beautiful ponytail grip or accessory.
Braids, Braids & More Braids
For those who want to show off their creative side, this gorgeous look is absolutely incredible and is a real statement. As we reach festival season, braids are once again a huge trend and can completely transform any look. With a few accessories added into the style, glam festival hair is back!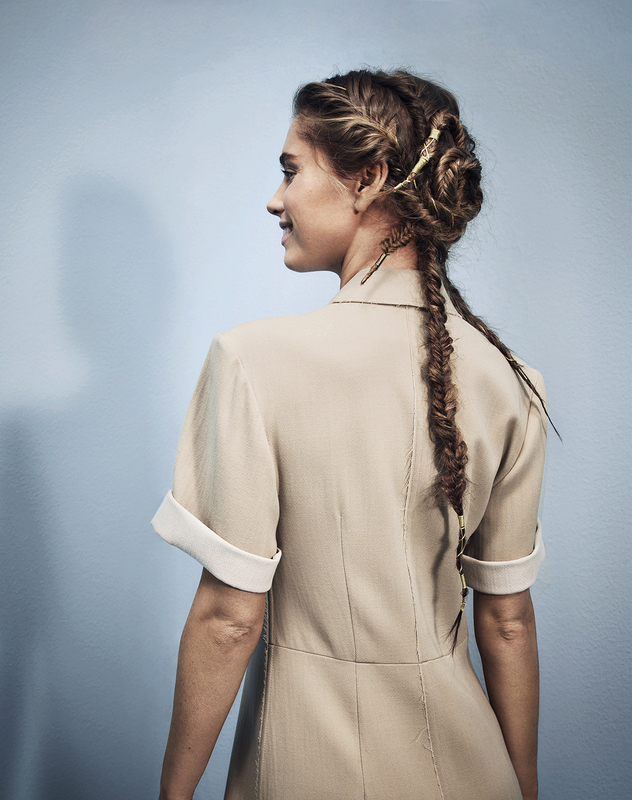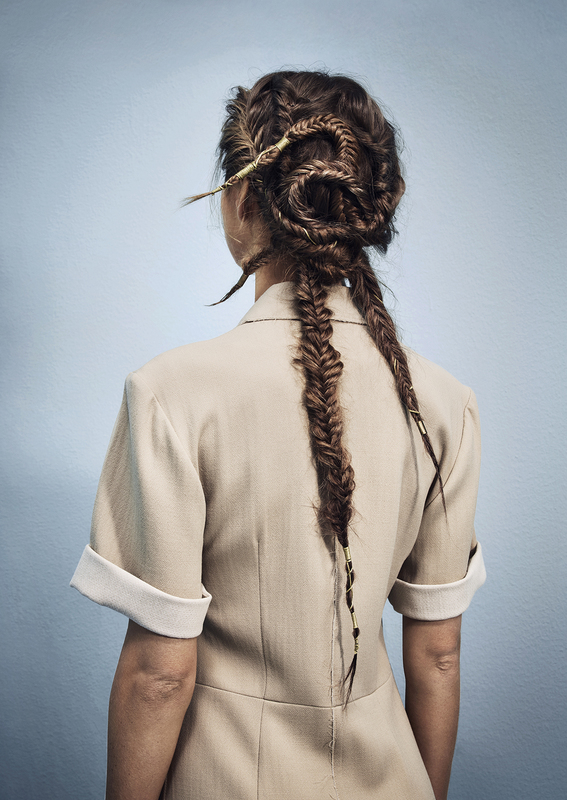 The Steps:
Start off by sectioning the hair. Section into a middle parting and then take your first section (left side) and split this into a further two sections of different sizes – these can be secured to any point of your left-hand side parting.
Taking your very first section, dutch braid this section and then blend into a fishtail plait as you reach the midsection of the hair. Secure with a hair tie.
Taking your second section, follow the same step as above.
Repeat step 2 for your last section.
Once the braids are complete, gently loosen areas of the braids, to give a more relaxed look – you can choose how much you wish to loosen or play with.
You can now add beautiful accessories or threading to the ends of the braids. Gold threading is a great way to finish the braids instead of a hair tie.
Once complete, repeat steps 2-6 for the right-hand section of the hair.
Then take your 4 separate sections located away from your first, main braids and twist these into the hair, securing with bobby pins to create a unique pattern.