Red has already proven to be one of the standout shades of 2023. Clients will be looking for new ways to wear the trend in the warmer months. With golden hour hues taking over as the top spots, we're highlighting a vivid hair transformation from Darrel Starkey full of everyone's favorite sunset shades. Keep reading to see how to get the look.
Get The Look: Ravishing Red
Step 1: The client consultation is a crucial part of any colour service. Take this chance to assess the hair, and discuss the plan in depth and the vision for the look, to ensure you are both on the same page.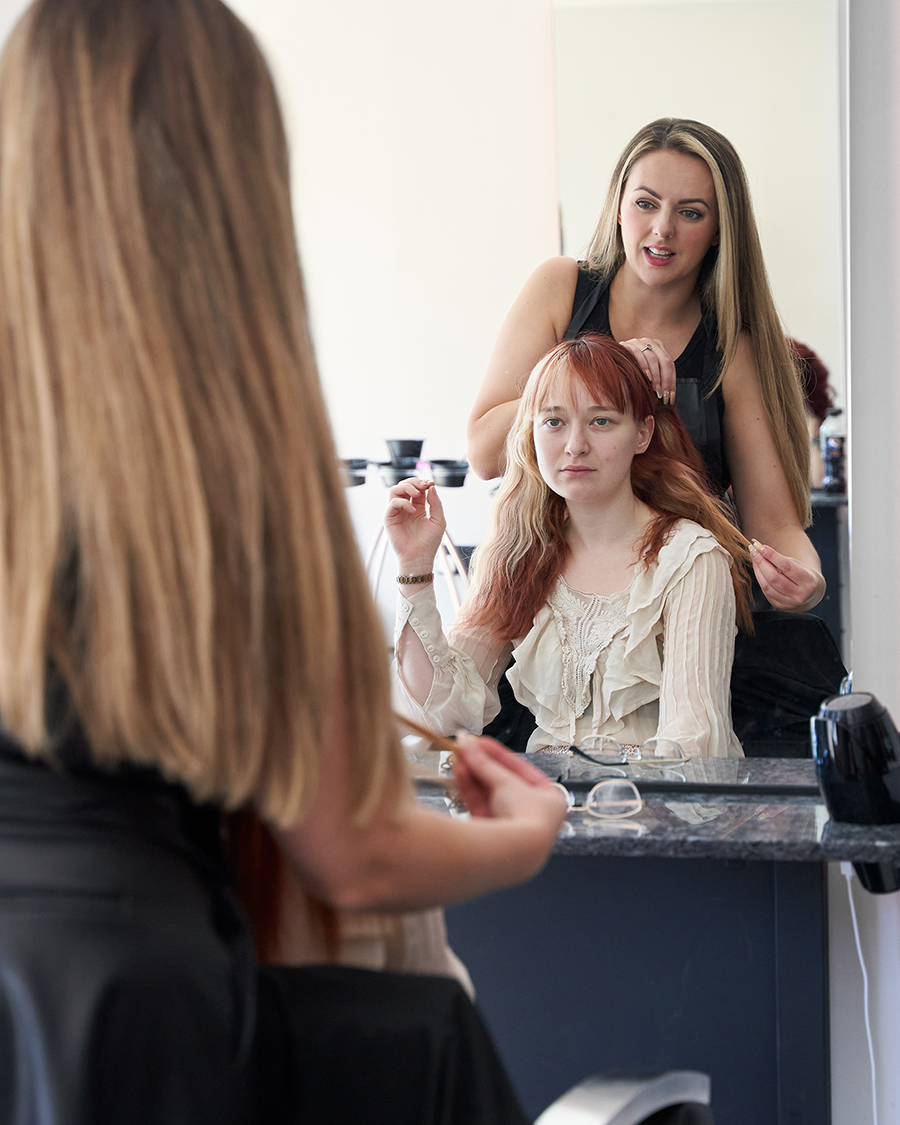 Step 2: To ensure the colour develops the way you want it too, sectioning is key. Split the hair into four sections. Section into a middle parting, then section the left into two, braiding a smaller section towards the nape of the beck. With the second, right hand section, braid a large section and section in line with the top of the ear.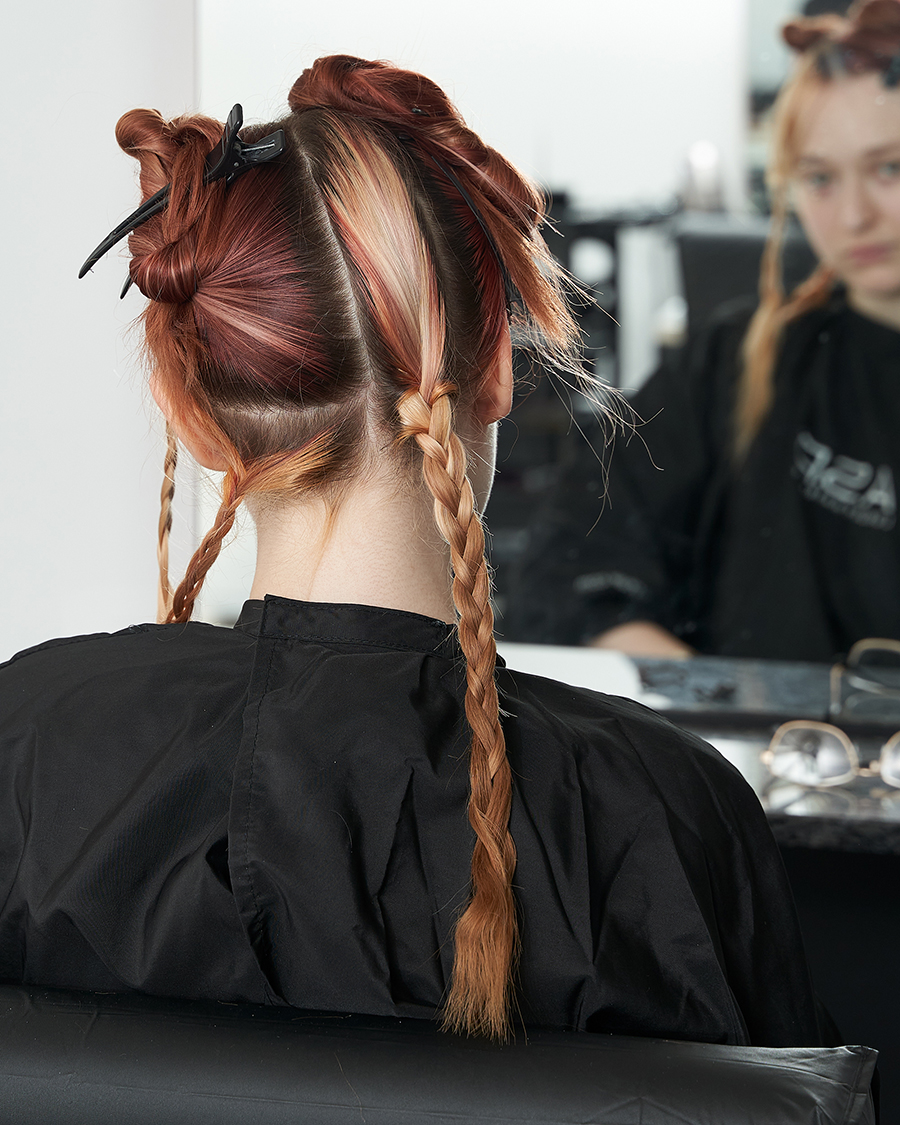 Step 3: It's time to colour! Here there was different bands of colour throughout the hair, and we used XXX in order to colour correct in order to lift to our required shade. The colour was applied freely, in order to really work into the hair follicles.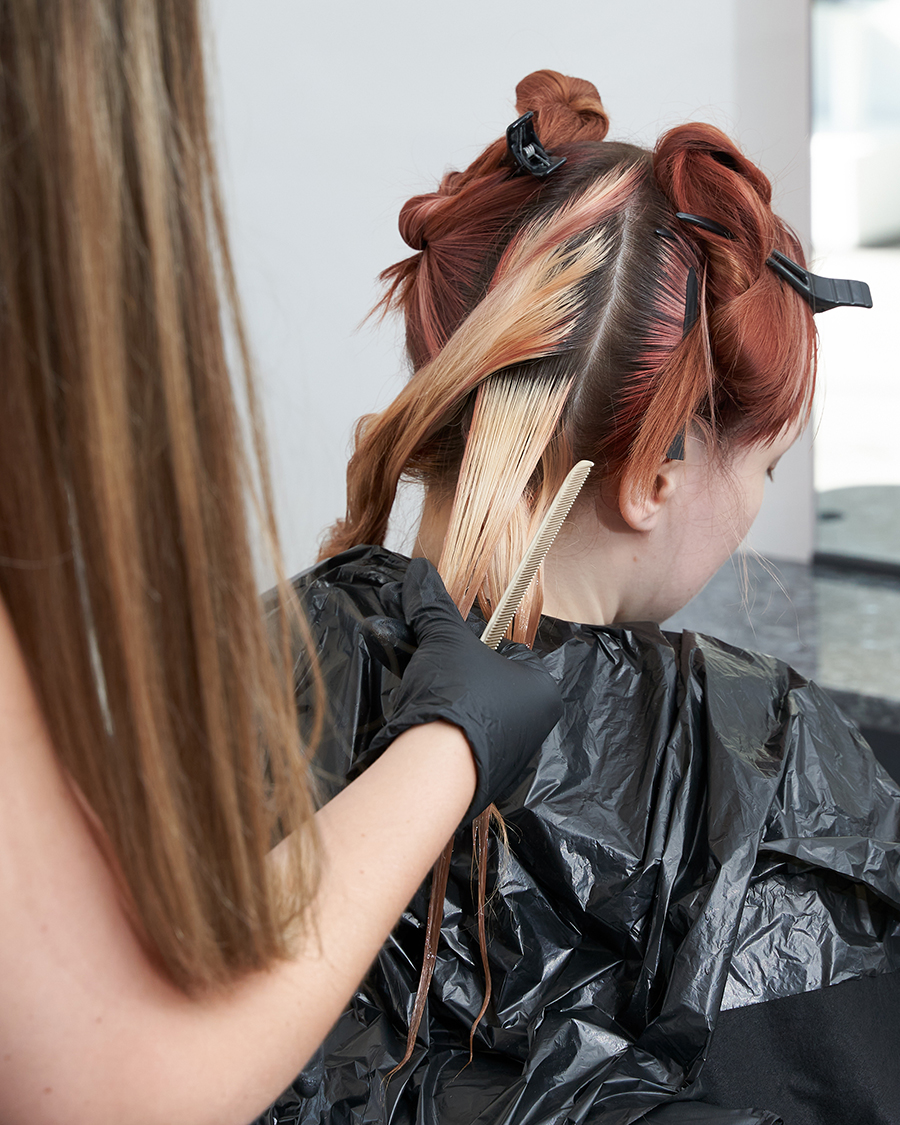 Step 4: Next, apply a pre pigment to the hair to achieve your colour goal. Pre pigmenting on the lighter panels allows you to achieve a much darker and richer colour which will also last a lot longer.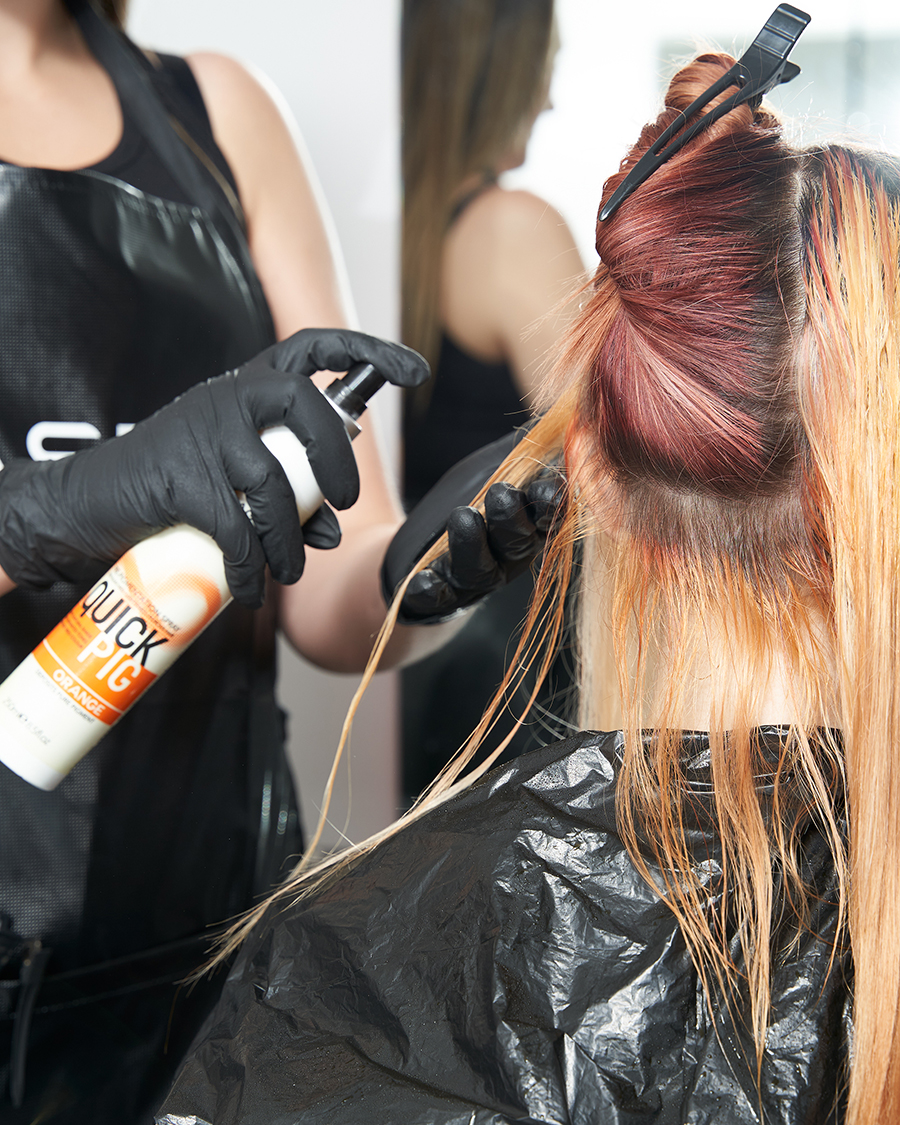 Step 5:
The Formulas
Roots 5.66 + 6.117 equal parts with convertor
Midlengths and end bred red and 6% Copper panels Bred Copper and 3%
Begin your colour placement, applying the colour and sectioning whilst you go. With your separated front left section, you want to go with the lighter colour, then the remaining sections use global application and work into the hair and much as possible. Separate the two aoolications using foil or clear sheeting.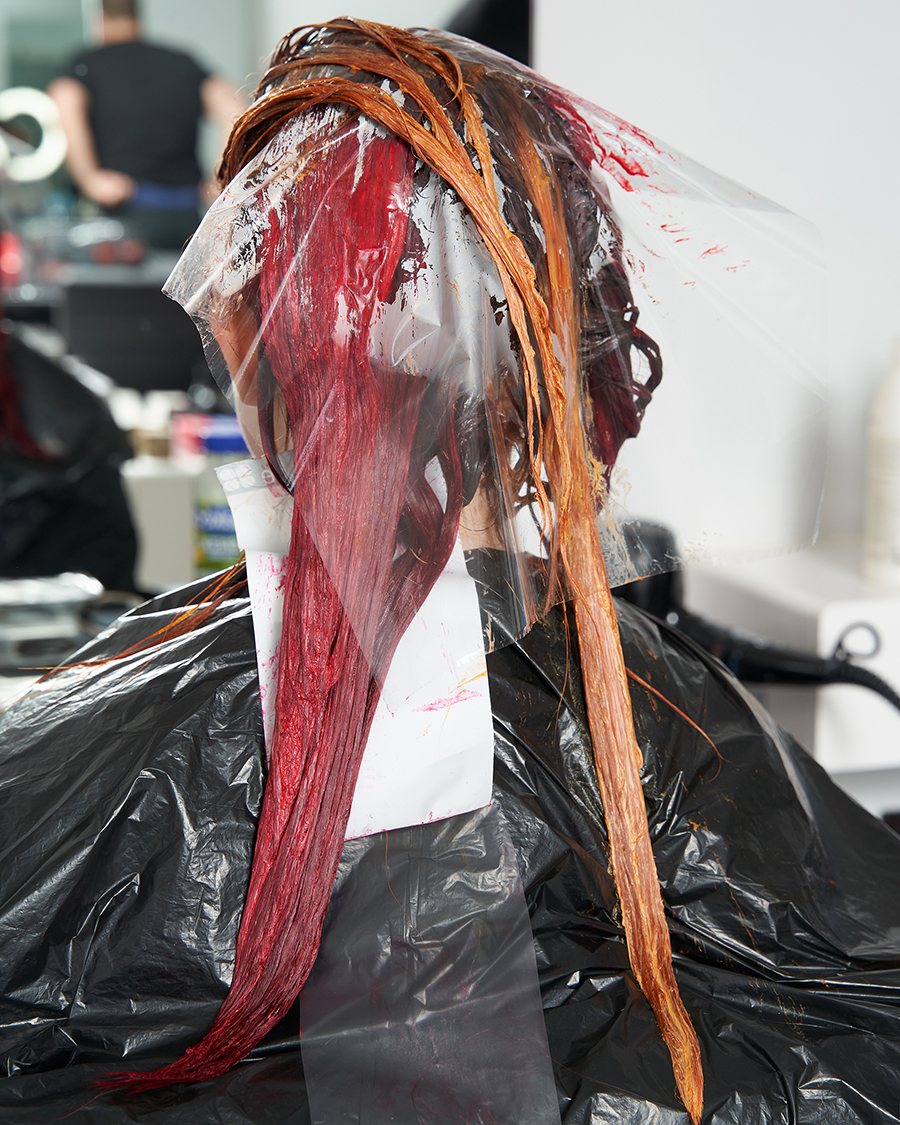 Step 6:
When drying, always use a heat defence spray, especially when creating vivid colours. focus on the front fringe section and use a large medium sized barrel brush to achieve a voluminous bang. When drying the rest of the hair, remember texture is key for the look, so feel free to be creative. Work in a few soft curls throughout the mid sections to add something a little more unique.