In this collection, COLOR.ME Design Director and Education Manager Kate Reid is giving us all a bit of colour envy! Whether you're looking for a new shade or simply a little inspiration she's talking to us about how to translate your favourite fantasy colors into fashion shades.
---
This year, the dimension of colour whether it's blonde, pastel or apricot is the biggest evolution we're seeing in hair colour. Clients are inspired by the rainbow hair trend, but the unicorn look might not be for everyone. So, the question is: How do we keep fast fashion sophisticated yet stylish and fun? The answer is: by layering colours that are very close in tone and depth such as black, blue and green; blonde, apricot and coral; and lastly ash, silver, and violet. These colour families all work in harmony while keeping the palette refined.
This type of colour is low-maintenance but does take a great colour line to execute it well. In the collection, I've chosen to work with COLOR.ME by KEVIN.MURPHY because the shine is like no other and being ammonia free is a high-priority. To finish these gorgeous colours, I worked with Richard Mannah to execute the haircut and styling aspect. Keep reading to hear all about the process that went into each look!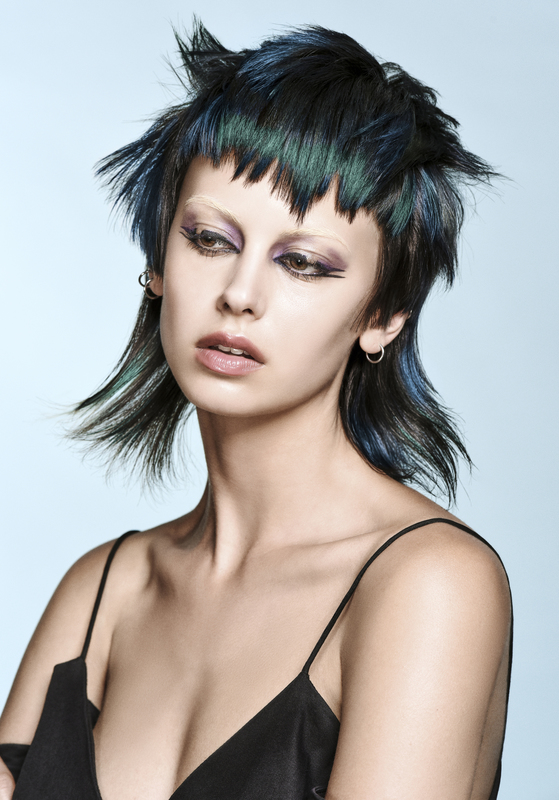 Richard worked with a strong choppy bang and I really loved this. To accentuate the look I added texture throughout the hair without harsh lines. Working with a blue and green I created a strong marbled effect that really embraced the multi-dimensional colour. Plus the green is placed to create a shine reflection in the hair, which happens when light reflects.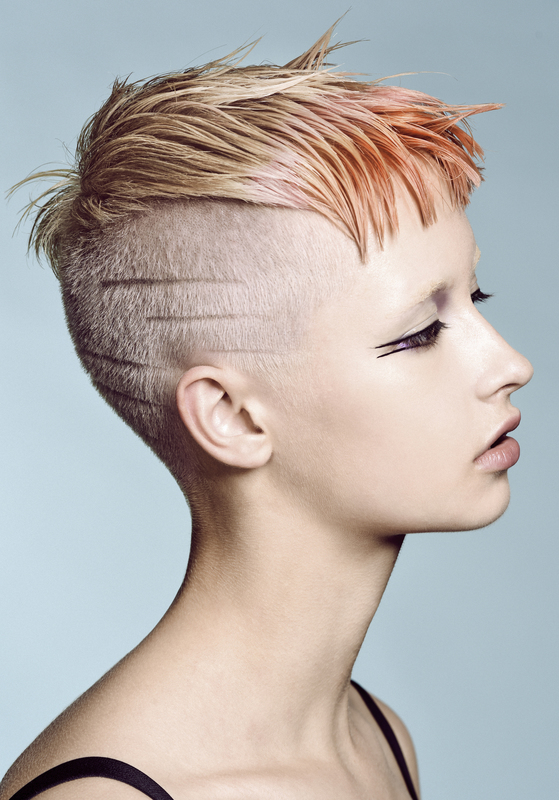 Working with two shades of blonde; apricot and coral, it really created a soft reflection and a strong look without being busy. It keeps the focus on the haircut and our gorgeous model's features while creating emphasis on the bang. When you look closer, the detail in the colour fade is very clever as it creates a thickness and draws your eye to her bang and beautiful face.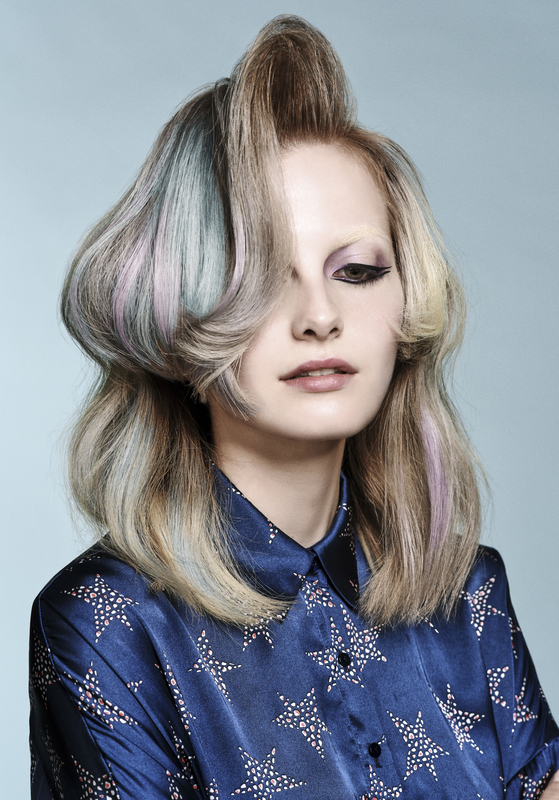 Most of our clients aspire for volume, Richard worked with strong lines enhancing thickness throughout the cut. When it came to the colour, the marbled ash-grey, silver-blue, and soft violet works to create a layered feeling of dimension and enhances thickness without removing any weight; it is really an optical illusion. Plus, with ultraviolet being a focus in 2018, these shades are on-trend.
---
COLOR: Kate Reid
CUT & STYLING: Richard Mannah
PHOTOGRAPHER: David Mannah
MAKEUP: Melanie Burnicle