Experiencing the first chills of fall already has us swapping our swimsuits for sweaters, but when's the last time you transitioned your hair routine to meet the demands of the season? Around this time of year, spruce up your beauty routine by adding plenty of moisture and protecting strands from the unavoidable cold front coming your way. As you begin to get your new routine under control, caring for your color should be at the top of your priorities. Keep reading for Keune's top tips for fall color care!
Start With Salon Treatments
Understanding the best way to care for your color during the colder seasons starts before you even leave the salon. From bond treatments to personalized care services, at your next touch up ask your stylist to add on a service to professionally care for your color. Additionally, if you're receiving a lightening service, always book a trim to cut down on breakage and split ends - improving the appearance of your color.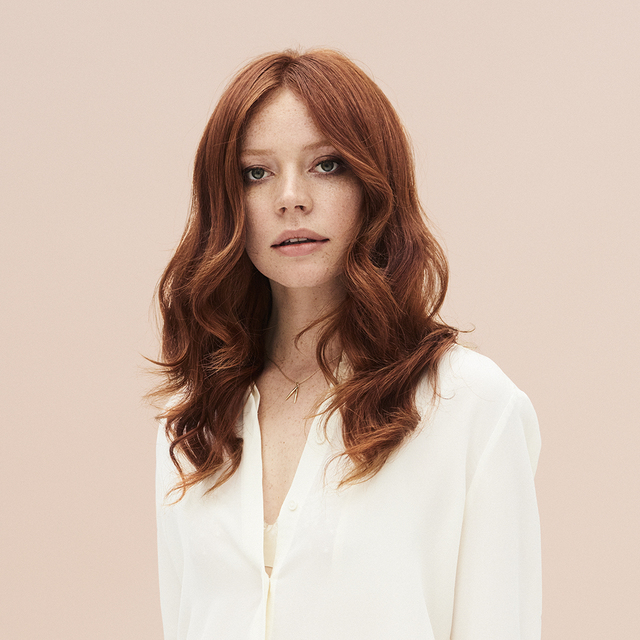 Enhance Moisture
Whether highlights or a single process, color-treated hair undergoes a chemical process and therefore can require an extra dose of moisture. Enhance your color and restore shine by opting for a color-specific shampoo and conditioner daily as well as a specialized mask about once a week. To ensure the perfect balance, visit your local Keune stylist so they can create a perfectly tailored Keune You formula or the top Keune Care picks for color. We suggest Care Tinta Color Care Shampoo and Conditioner or Care Color Brillianz Shampoo and Conditioner daily and Care Color Brillianz Mask.
Add Extra Heat Protection & Cut Down on Styling
Due to the drop in temperature, the ability to air-dry hair is becoming fewer and farther in between, which means you'll need to start off the season with a few new products. The increase in heat styling that usually incurs during the winter can prematurely strip color leaving you will less than stellar results. After investing time and money in the salon, it is imperative to invest in home care products that will create long-lasting effects. When heat-styling this season, be sure to add Keune Style Blowout Gelée to strands to protect hair up to 446°F. This lotion will enhance shine and body and ensure a perfect finish every time. Additionally, cut down on heat styling and extend the life of your style by using Keune Style Dry Shampoo and Style Dry Conditioner in between wash days.
For even more color tips this season be sure to follow Keune @keunenamerica!