The beautiful thing about this time of year - apart from the struggle to find the perfect gift - is the sense of excitement about a New Year. Everyone seems to be buzzing about 2020 and all the resolutions they're looking forward to beginning. Although the holidays felt a little rushed this year, there's still time to grab your favorite tools before the New Year. Start your salon season off with new goodies to increase productivity, cut down on fatigue, and create the styles your clients have been asking for most! Keep reading to see the top tools to grab before the New Year - and with 20% off sitewide during the month of December, you'll want to pick these up ASAP!
Shears are essential
Does anything feel as good as a new pair of shears? The way they slice through the hair, getting the perfect edge. With the popularity of blunt bobs and shaggy modern mullets, a new pair of shears will make your life behind that chair that much easier. Whether you've had your eye on a new pair of texturizing shears or an offset grip, the Sam Villa Essential Series shears are the perfect place to begin your shopping.
Sleek styles are back!
Sleek blowouts will be trending this year, meaning you'll want to upgrade your styling tools before 2020! No matter the hair type, the Sleekr iron can help you get a perfectly polished blowout. Rounded plates cut down on snagging and allow you to create beveling, curls, and waves while a special heat setting ensures color-treated clients have extra heat protection! Be sure to grab the Sam Villa Limited Edition Sleekr Iron in Rose Gold before the year is up for extra savings!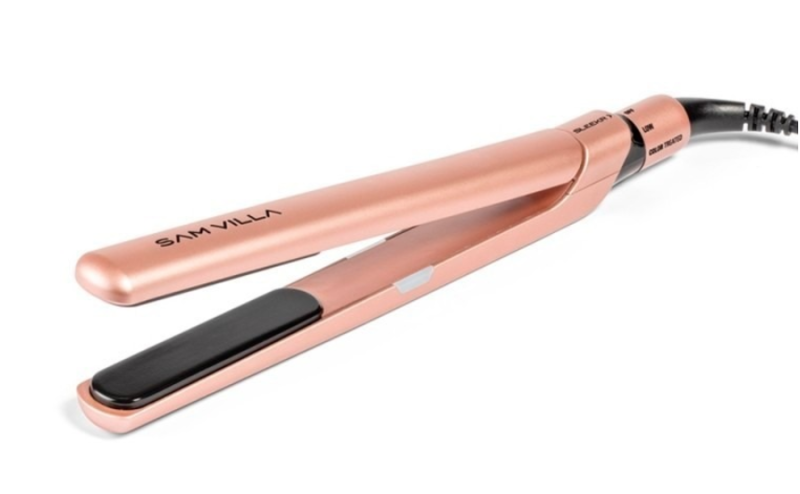 Add texture this season
What are your goals for 2020? If adding session work and event styling is among them, you're going to need to grab a Textur Iron! There is no doubt about it that crimped hair is back this season, but the Textur Iron allows for so much more. With the ability to add volume and texture in an instant. Prepping for braids, extensions, and updos are among some of our favorite uses for the iron. Take a peek at these tips from Andrew Carruthers, Education Director for Sam Villa, as he shows us how to make curls last longer with the help of the Sam Villa Signature Series Textur Professional Texturizing Iron!
---
For FREE education, special promotions and weekly inspiration and online workshops, be sure to sign up HERE!
Looking for even more hair care and styling tricks, be sure to stalk Sam Villa Professional on Bangstyle and check out all of his tools in the Bangstyle Store!