There are times we all fight with our natural texture - when it hasn't dried quite right or it's a particularly humid day. However, apart from being absolutely stunning all on its own, natural texture can also be harnessed to create structure within a style. Whether hair is straight, wavy or curly, these are the top ways to utilize your natural texture to achieve effortless volume.
Straight Hair
While straight hair is a dream in humid environments or for wash and wear styles, the common issue with this texture is usually the ability to add volume and keep it. To ensure long-lasting volume, starting in the shower and continuing with your routine throughout the styling process is key. Begin by cleansing with Wella Professionals Invigo Volume Boost Bodifying Shampoo and follow with Wella Professionals Invigo Volume Boost Crystal Mask focusing mainly on the mid-length to ends. If you have a special event or truly resistant hair, consider a double wash. Next, follow with Wella Professionals Invigo Volume Boost Bodifying Foam on damp hair and blow-dry. Infused with cotton extract and Spring Force Blend, you'll deliver a healthy dose of volume while reducing static. To finish, add dry shampoo or a texurizing spray throughout and avoid running your fingers through your look to prolong the style.

Wavy Hair
Wavy hair already has a natural amount of volume and body to it, what you'll need to do to accentuate it is to learn how to control it for the finished look you desire. During air drying, waves can fall flat at the root, so if your style takes this route add a lifting spray like Wella Professionals EIMI Volume Sugar Lift. Infused with sugar and a hold level of 3, it is the perfect pick-me-up providing a grippy texture with plenty of flexibility. Once hair is fully dry, you'll also want to consider switching up your part to add effortless lift.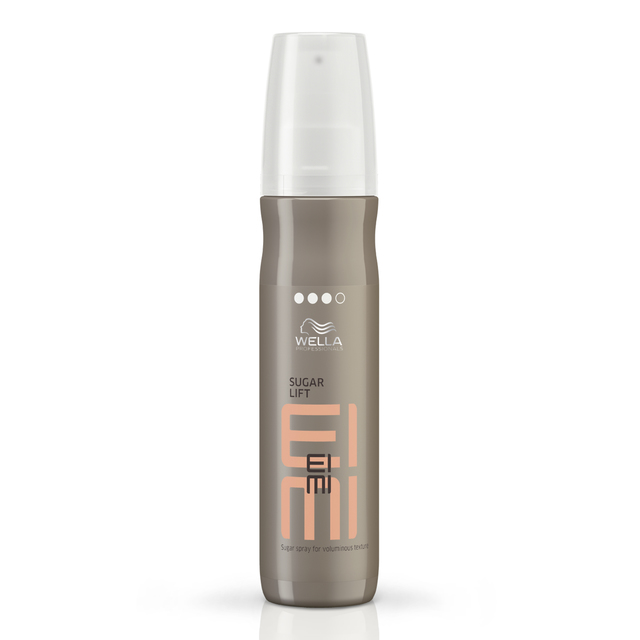 Curly Hair
Highly textured and curly hair naturally has a great deal of volume built-in, the trick to harnessing it comes from amplifying shape while cutting down on frizz. To achieve this, optimizing the health of the hair should always be your first step. This is why we highly recommend Wella Professionals Nutricurls Micellar Shampoo for Curls and Wella Professionals Nutricurls Cleansing Conditioner for Waves & Curls to cleanse, followed by Wella Professionals EIMI Nutricurls Boost Bounce at the roots and Wella Professionals Nutricurls Curlixir Balm Defining Balm for Curls applied to damp or dry hair from mid-lengths to ends to style. Designed to deliver nourishing results and supremely bouncy locks, the Wella Professionals Nutricurls range is instrumental in achieving perfect curls. The golden rule of keeping your hands off of your curls still stands true while hair is drying, once it is fully dry tousling it with your fingers and slightly pulling curls apart can instantly add volume where you need it most.
To learn more hair color tips and techniques, be sure to check out more from Wella Professionals here!