As the New Year begins and we try our hardest to start new, healthy habits you might find yourself scanning the back side of your favorite products. Clients and stylists alike are more aware than ever about not just what products do, but what goes into them. From body wash and moisturizers to face creams and conditioner – when it comes to natural texture to natural products, there has never been a better time to transition to a more natural routine.
With the vegan-friendly So Pure line, Keune is making it easy for stylists and clients to make the transition. With their extensive line of color and styling products, So Pure treats and protects every style from start to finish.
First thing's first. The So Pure Color line formulation is free from Ammonia and Parabens. It is enriched with Phytokeratin, which works to rebuild the natural hair structure from the inside out and protects the strands during processing. Whether looking to lift or deposit color, now there's a more pure way to do it! So Pure Permanent Color contains Argan Oil and Vitamins A and E, its coconut base not only conditions the hair but also protects the scalp from being stained. So Pure Blonde Lift Powder uses the same Phytokeratin technology to rebuild the hair structure while delivering naturally blonde hair while keeping it strong and healthy!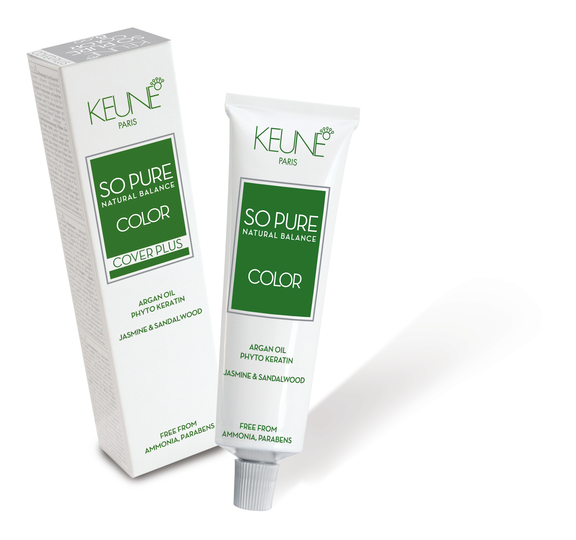 The extensive styling range encompasses everything from products for scalp health to styling and care for your new color! Take your pick!
Moroccan Argan Oil – Enriched with omega-6, So Pure Moroccan oil has both a regular and a light formulation. The regular Moroccan Argan Oil is best for medium to thick texture that needs extra control while the Moroccan Argan Oil Light won't weigh hair down and is best for thin textures.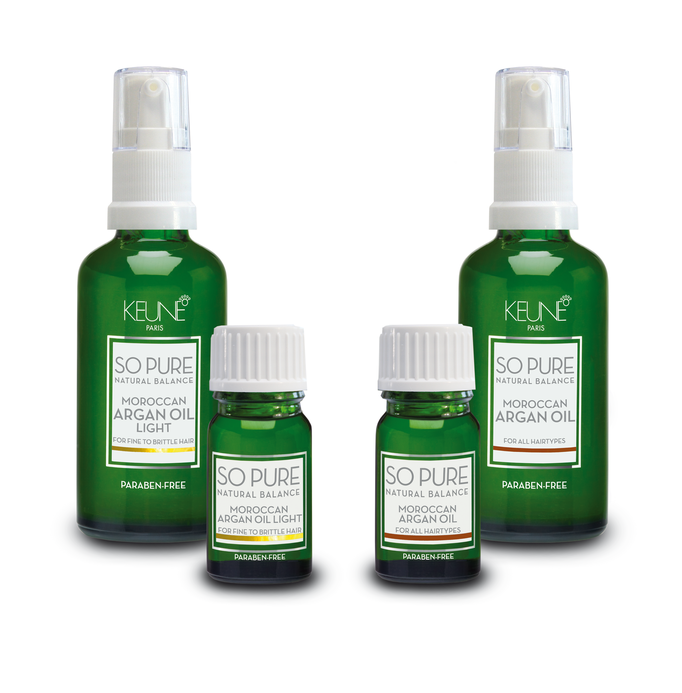 Energizing – With a shampoo, lotion, and oil, this line rejuvenates fine, thin hair and boosts hair growth by 25% in just 11 weeks.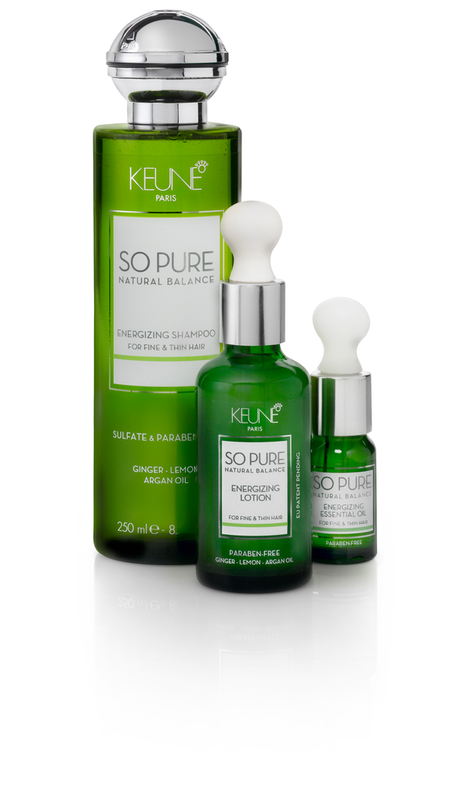 Moisturizing – Formulated with Shea Butter and Olive Oil you can take your pick from their Shampoo, Conditioner, Treatment, Overnight Repair or Essential Oil to add hydration and shine to both the scalp and the strands.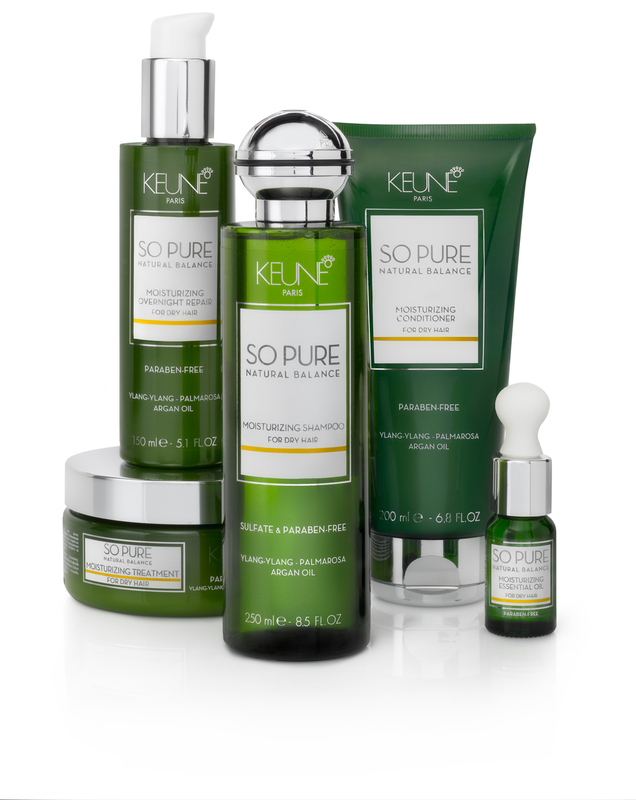 Calming – We can't help but love the Chamomile and Lavender aroma of these calming products. Formulated to relax and condition sensitive scalps while providing soothing aromatherapy.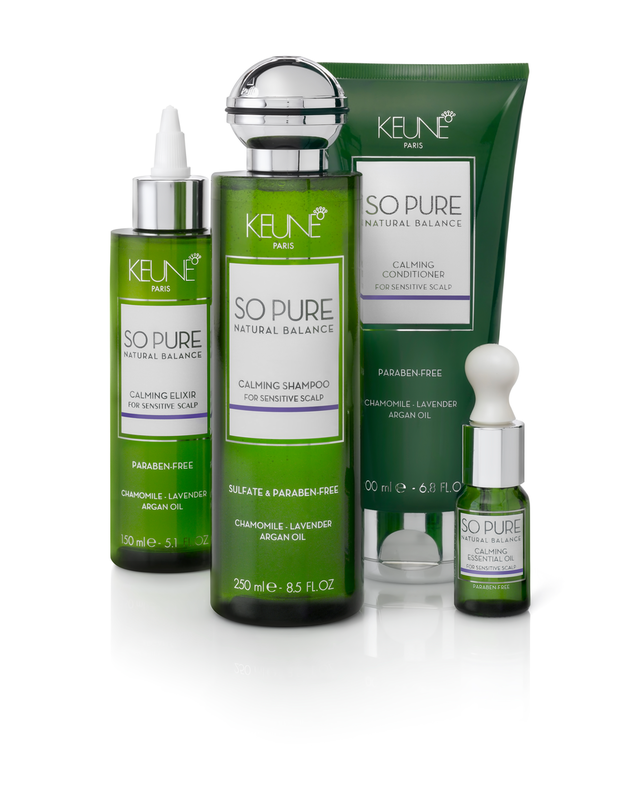 Cooling – This refreshing line utilizes Menthol and Peppermint to create a cooling sensation for the scalp while increasing blood flow to stimulate and soothe.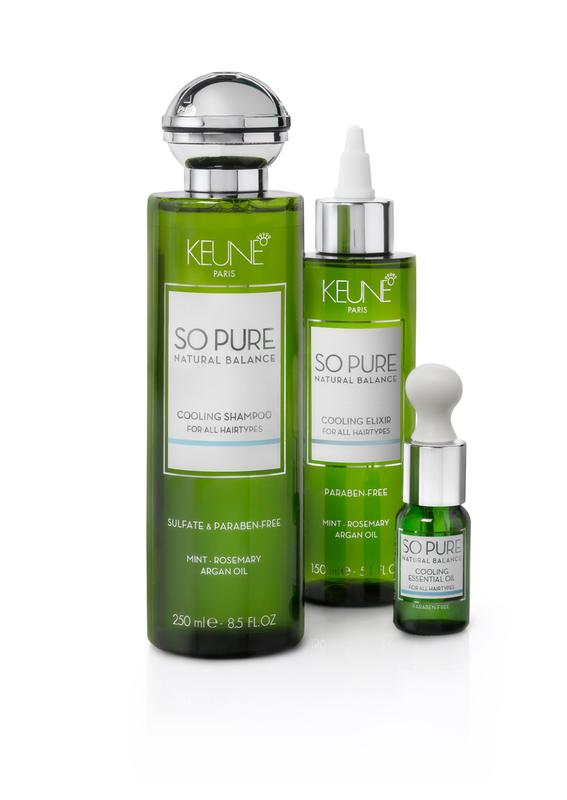 Exfoliating – Extensively cleansing and exfoliating the scalp has become an increasingly popular treatment. This Organic Tea Tree and Willow Bark Extract removes and prevents flakes from forming while using Lavender essential oils calm the scalp and the senses.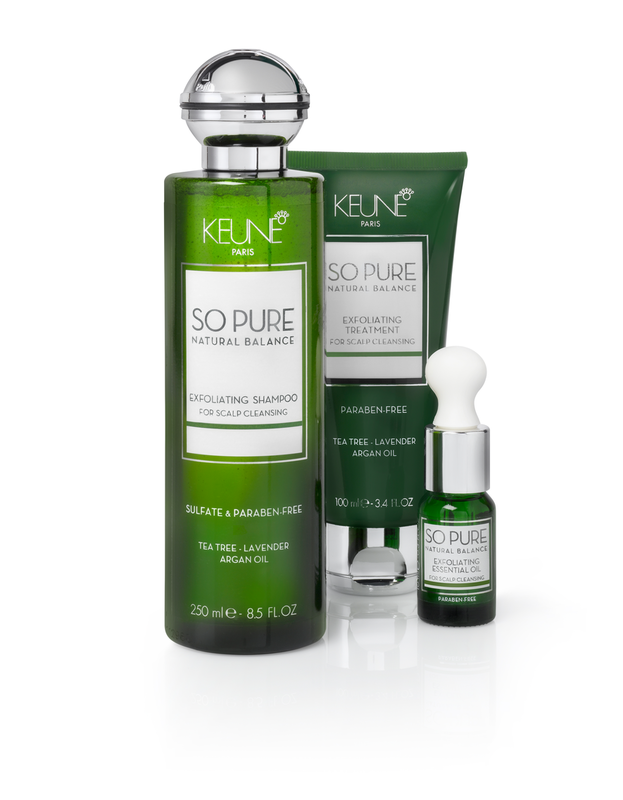 Color Care – After creating a beautiful color, you'll want to protect it so be sure to send your clients home with the proper home-care items! Each of the So Pure Color Care products has been expertly designed to increase the longevity of your color while adding shine.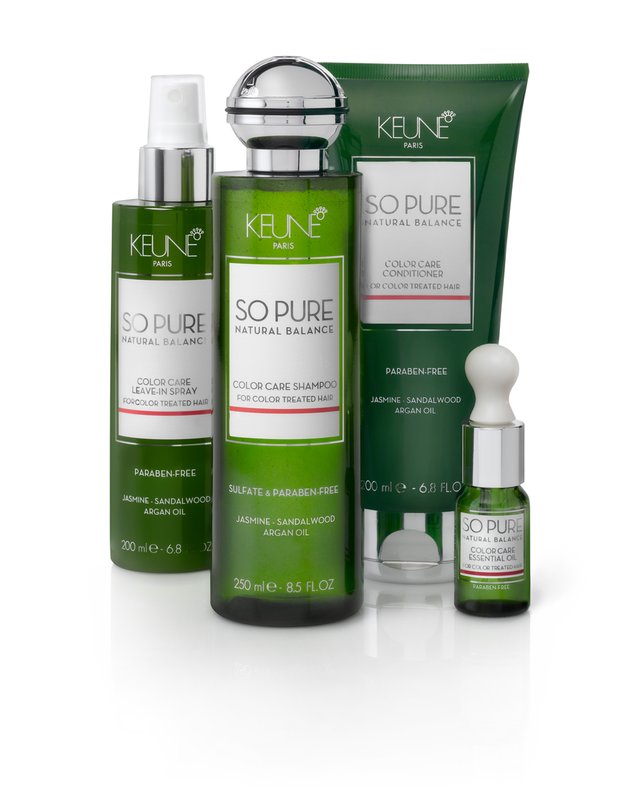 Styling – Aside from products to cleanse, condition and soothe strands, styling products have been formulated with Orange, Palmarosa and Organic Argan Oil.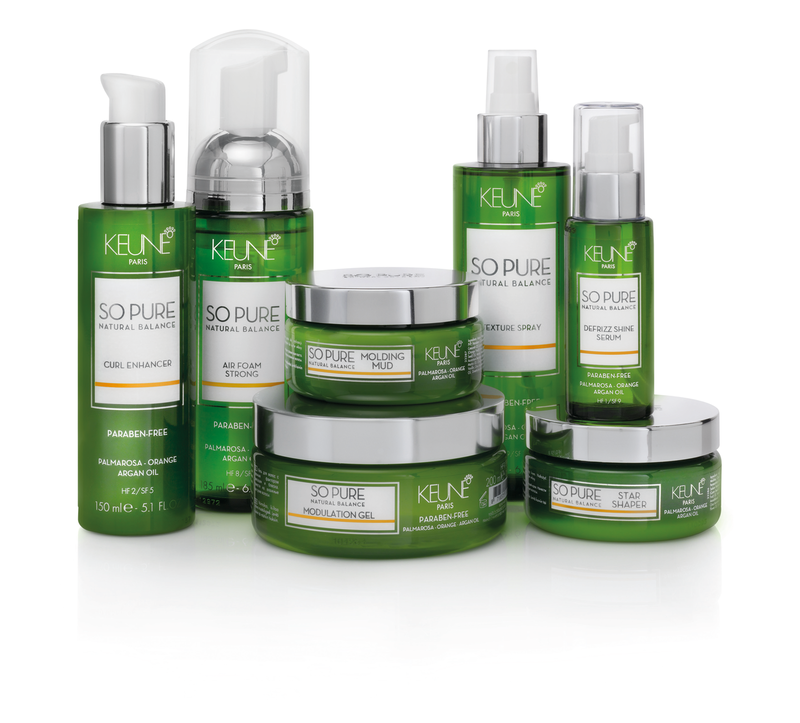 Recover – This shampoo, conditioner, recover treatment and essential oil utilize Ylang Ylang and Palmarosa oils to strengthen and Avocado, Coconut Oils, and Quinoa Proteins to repair the hair.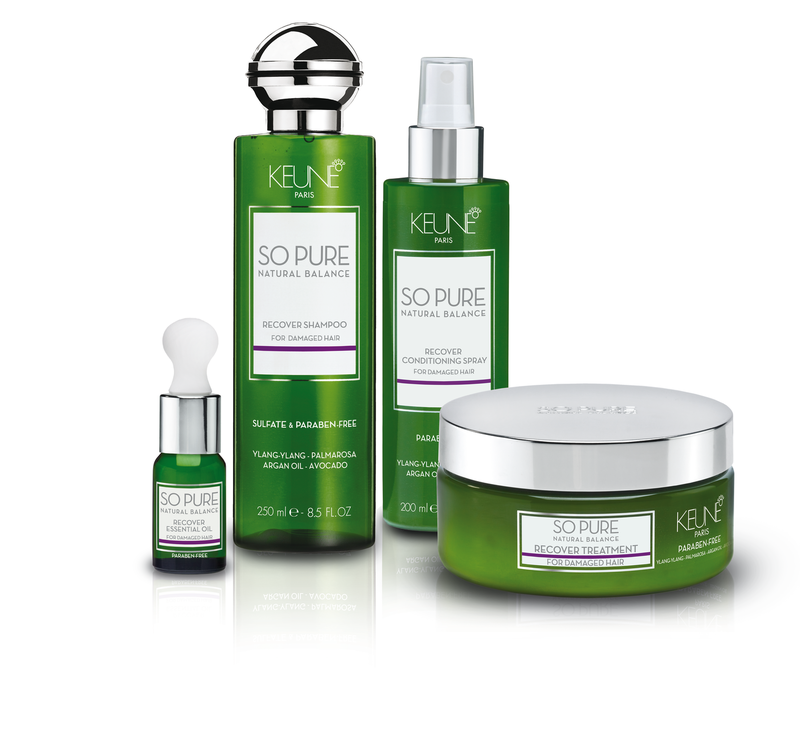 Volumizing – Offering a plumping effect and a high shine style, this line is formulated with Provitamin B5 to individually thicken strands and Palmarosa, Lemon Essential Oils and Argan Oil to nourish the hair structure.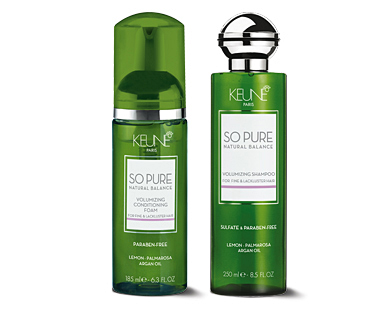 No matter your concern, there is a So Pure solution for it. Be sure to learn more about vegan-friendly So Pure by asking your stylist about it or following along on Social Media @keunenamerica.
---
Keune, for the salon professional since 1922.
To learn even more about their brilliant color, stunning styling, and trend inspiration be sure to stalk Keune on Bangstyle and follow them on Instagram, Facebook, Twitter, and Pinterest!