When it comes to grocery shopping these days, many of us read nutrition labels in order to find the most natural options. Unfortunately, the same can't be said when it comes to hair care. Many women choose to stick with their tried-and-true products despite their harmful ingredients. The good news? Having good hair doesn't have to mean sacrificing your health. The Keune So Pure line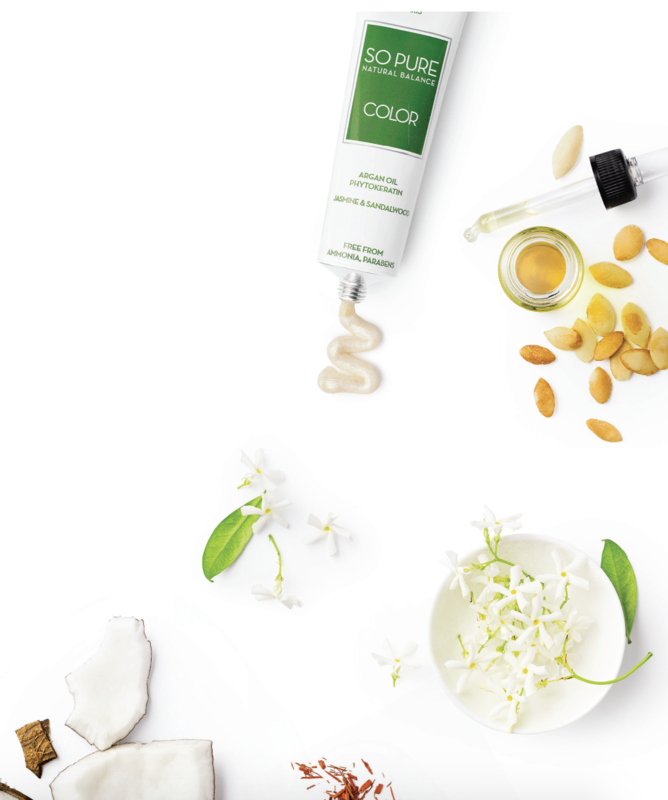 promises impeccable results with clean ingredients. Read on to find out why Keune So Pure products are a must for your hair care routine.
What It Is: The Keune So Pure line is made with 100-percent pure plant extracts and features a variety of color, styling and aromatherapy treatments. Unlike traditional hair care products, these products are free of toxic parabens and sulfates and the color options are completely ammonia-free. "The So Pure line is formulated with the finest certified organic ingredients and offers multiple ranges to take care of any hair or scalp need," says Keune technical director Amber Skrypek, who notes that the line is also vegan-friendly. "From the fragrance to the performance to the versatility, the So Pure line has it all!"
Why You'll Love It: If you don't think it's important to pay attention to what you're putting on your body, think again. You may not be swallowing the product, but your body absorbs anything that you rub on your skin or inhale. And, because a hot, steaming shower opens up your pores, it's that much easier to take in the harmful effects of these products. Constant exposure to these chemicals can result in skin and eye irritation, endocrine disruption. The Keune So Pure line allows you to shampoo, condition, style and even color without the risk.
---
Keune, for the salon professional since 1922.
To learn even more about their brilliant color, stunning styling, and trend inspiration be sure to stalk Keune on Bangstyle and follow them on Instagram, Facebook, Twitter, and Pinterest!