While most street styles are all about animal print this season, the mother of it all - Donatella Versace has opted for something new. Floral prints, plaids, solids, and just about everything under the sun but leopard print. The 60s throwback scene was full of pencil skirts, blazers and pleather just about everywhere. The center part was strong throughout the show and has proven to be a fan favorite for celebrities and street style already.
"We're backstage at Versace and it has a very Donatella kind of vibe, meaning sexy and glamourous." Said Redken Global Creative Director Guido Palau. "We've blow dried the hair smooth then put some movement back in – it's very rich looking. Satinwear 04 is my key product to get that locked in shine in the hair and the curling iron add just a little bit of movement. I want it to feel very luxurious, very easy, but finished." We love how the barrettes really tied in the nature of the show and go to prove that accessories are going to be strong again this season.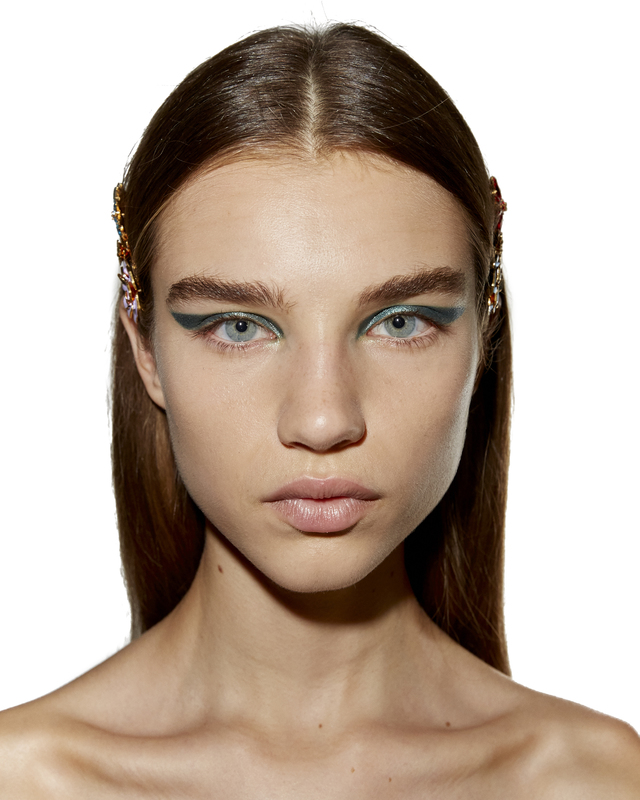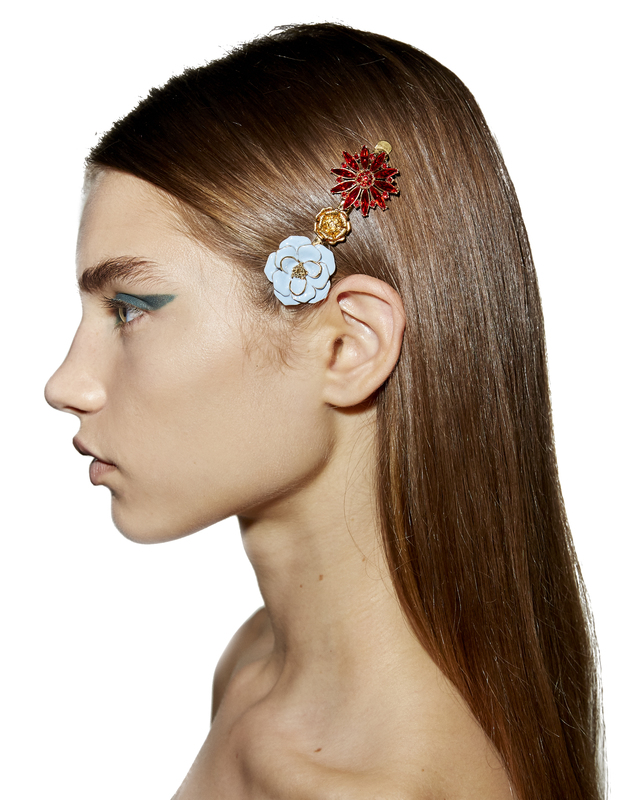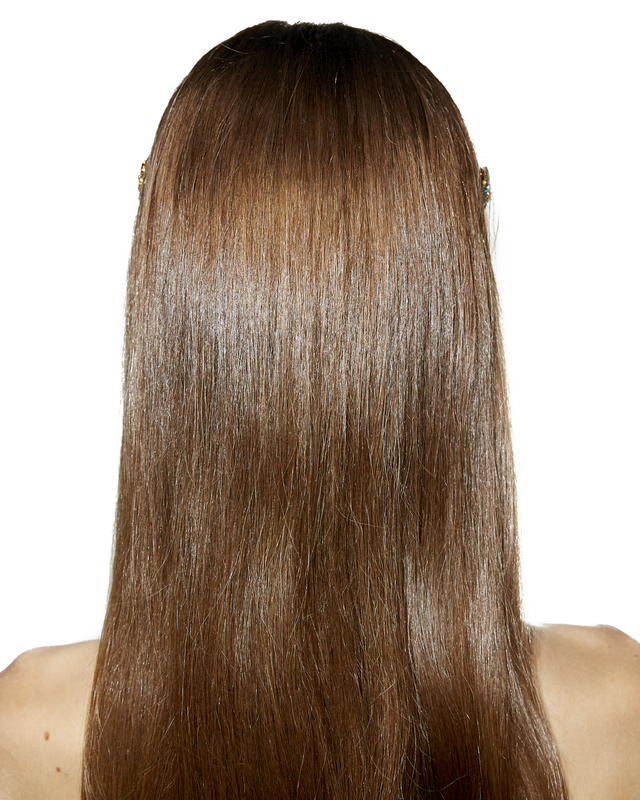 GET THE LOOK – LUXURIOUS TEXTURE:
1. Start with damp, freshly washed hair using Redken Color Extend Magnetics Shampoo and Conditioner.
2. Apply Satinwear 04 from mid-lengths to ends. Blow dry with a round bristle brush, lifting hair away from the hairline for volume in the front.
3. Use a medium barrel curling iron to add a slight wave to the hair and brush out to release some of the wave.
4. Spray with Wind Blown 05 to give the hair an airy feel.
5. Tuck the hair behind the ears and secure with barrettes on each side.
---
For fashion-forward hair color and style trends be sure to follow @Redken on social media for the latest updates!